It was a pre-release invite yesterday to watch the movie The Sky Is Pink (TSIP). It's a complete family movie and must be watched with family and friends. There are some very clear messages that this movie conveys. First, how LONG you live doesn't matter much in comparison to how MUCH you love. Love every moment of your life. Live every moment completely and purposefully. That adds more value to life. Second, you win or lose doesn't matter in comparison to whether you have given your 100 percent. If the latter happens, then losing will not hurt as much as it does otherwise. The movie has substance and value in its story. In fact, it's based on a real-life story of a teenage girl who's life underwent the same consequences.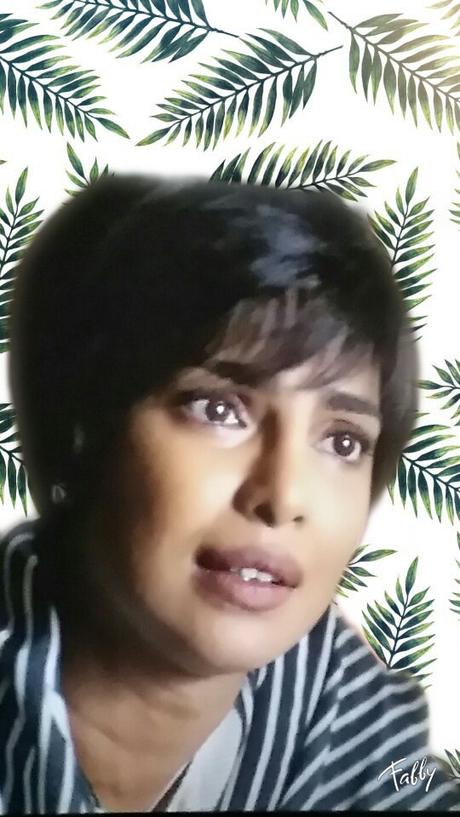 The movie is good everyone. It's good if you watch it with your kids and parents together. Because the movie is about togetherness, love, and care. Of course, reality would have been a little different from the story that is fictionalized a bit to add some colors and flavors in the story for the audience. Otherwise, it might have been a raw documentary. The story and acting but by the key characters are marvelous. Priyanka Chopra Jonas (Aditi Chaudhary), Zaira Wasim (Aisha Chaudhary), Farhan Akhtar ( Niren Chaudhary), and Rohit Saraf (Ishaan Chaudhary), all the for main leads have done a wonderful job. It's 100 out of 100 in acting. They have really synced well with the story with complete perfection and lived their respective characters to the fullest.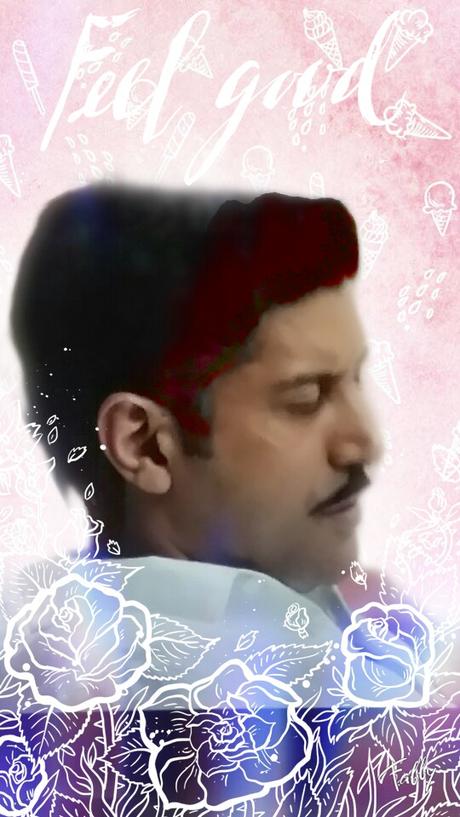 The Sky Is Pink Movie Review
Actually, The Sky Is Pink is a movie that can be watched any number of times and every time it connects well and constructs something positive in mind and heart. The music is by Pritam and he had done it beautifully keeping it low, sweet, and flawless. Lyrics are by the great legend of our times, Gulzar Saheb. All the numbers are perfect pieces. The story moves well in a rhythm. The rhythm is a mix of pain, despair, helplessness, togetherness, sadness, courage, undying efforts, and a little of hope here and there. Overall, it's a must-watch movie. It's releasing tomorrow. The advance booking it on, online and at the theaters. It's a touching story without fail.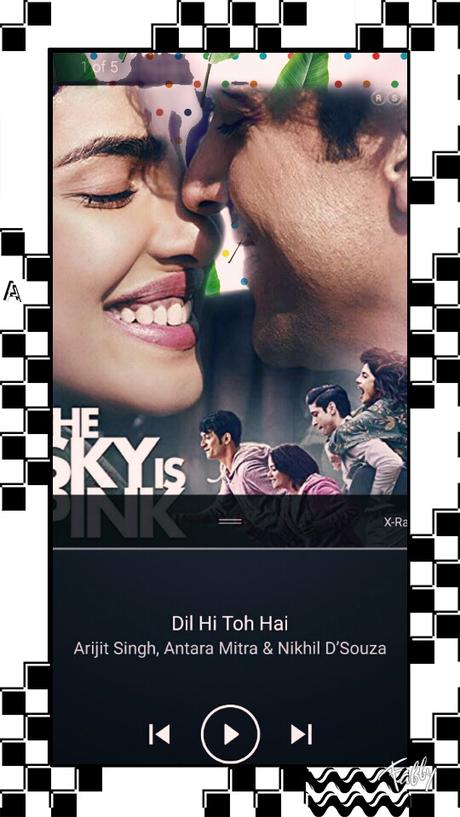 The Sky Is Pink has been directed by Shonali Bose. That is one area that could be a little improvised further, in my opinion. This was a special premiere of TSIP 'The Sky Is Pink', I was invited for. The movie is releasing this Friday. Advance booking has started. Don't miss this fabulous movie at any cost because it ought to be enjoyed only on the big screen with the whole family.
'Har ek ka Apna sky hota hain' Don't miss the beautiful movie 'The Sky Is Pink' coming in cinemas this Friday. 'हर एक का अपना Sky होता है।' Shonali Bose, it seems, has written and directed it fabulously. Watch it with your family.
Do you know there are two colors associated with the movie 'The Sky Is Pink'? One is obviously PINK. The other is Purple. Find out where is it? You might find it somewhere near to a Pebble. :) 
The Sky Is Pink
सब अकेले हैं फिर भी मेला है। जिंदगी तूने कैसा toss खेला है? रात भर गई तभी तो दिन अकेला है। Wonderful lyrics by none other than the greatest living legend of our times Gulzar Saheb. A must watch move 'THE SKY IS PINK'
ये गलियां, ये कूंचे  उम्मीद से लंबे, यकीं से ऊंचे ये कूंचे गुरपेच हैं, दिलचस्प भी हैं इस जिंदगी के दिल ही तो है, दिल ही तो है। शर्तें लगाता है हर बार क्यूं दिल? जज़्बे जगाता है और रूलाता है क्यूं यार तू दिल? दिल ही तो है, दिल ही तो है। Superb compilation by Great Gulzar Saheb that makes 'THE SKY IS PINK' a fabulous and compelling movie.
Do you know Priyanka Chopra Jonas is one of the Co-producers of 'THE SKY IS PINK'? A not to be missed movie made beautifully for the whole family to cherish together. It comes with a great message for everyone. @ROYKAPURFilms #rsvpmovies #roykapoorfilms #theskyispink #apnasky @shonalibose_ @rsvpmovies  @PriyankaChopra @FaroutAkhtar @ZairaWasim_ @rsvpmovies
#TSIPSpecialScreening #TheSkyIsPink #WallOfLove #PriyankaChopra