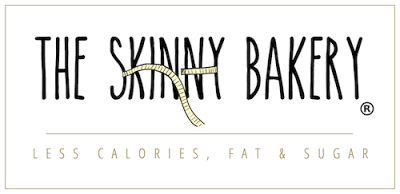 One of my favorite things about having a food blog is that occasionally it affords me the opportunity to try something new that I might not have tried otherwise.  I was recently contacted by The Skinny Bakery and asked if I would like to try some of their cakes.  Cakes which have less calories, fat and sugar than regular cakes.  As a diabetic I am always on the lookout for a sweet treat that I can enjoy on occasion and so I said sure, send them along!  
The Skinny Bakery is a company started by Mariella Forte who, from a young age, became a keen baker and after looking into the science behind food, decided she wanted to create yummy treats but with lower calories, sugar and fat. Very impressive!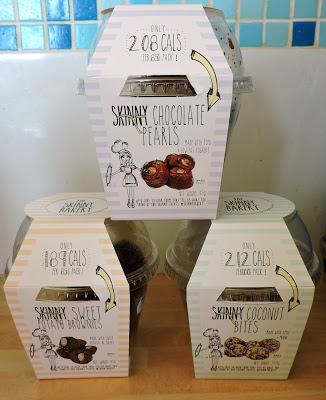 I was sent a delectable assortment, including: - Skinny Chocolate Pearls (chocolate sponges piped with their signature tofu-chocolate frosting. Low fat and a good source of protein. 21% tofu, 25% low fat yoghurt. 208cals per pack)-Skinny Sweet Potato Brownies (sweet potato brownie bites, gluten and dairy free recipe, made with 46% sweet potato and sweetened with dates. 189calories per pack)-Skinny Coconut Bites ( vegan coconut balls with only 5 ingredients. No added sugar and wheat free. 212 calories per pack)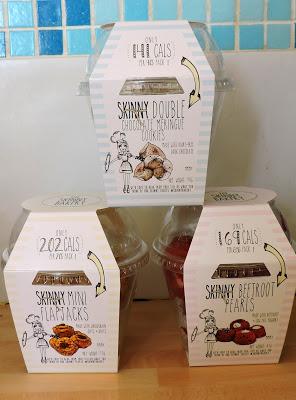 -Skinny Double Chocolate Meringue Cookies ( Chocolate cookies made with egg whites and dairy-free chocolate. Crispy on the outside and gooey on the inside. 141 calories per pack.)-Skinny Mini Flapjacks ( 5 mini flapjacks, with dates, a hint of coconut and sea salt. 202 calories per pack)-Skinny Beetroot Pearls (beetroot sponges piped with a quark based low fat cream cheese frosting. 169 calories per pack.)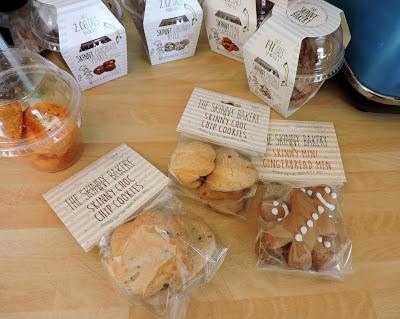 -Skinny Mini Gingerbread Men (3 soft mini gingerbread biscuits – only 36Kcal each)
-Skinny Chocolate Chip Cookies ( Pack of soft dairy-free chocolate chip biscuits – only 37Kcal each)
AND my absolute favorite . . .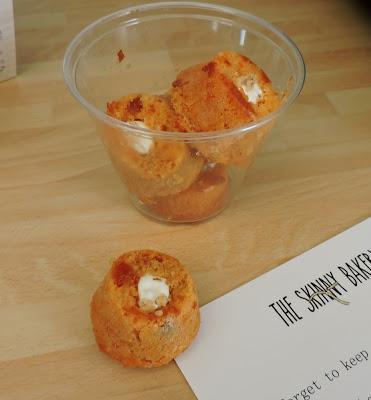 -Skinny Carrot Cake Pearls ( Carrot cake sponges piped with a quark based low fat cream cheese frosting.)
OH BOY OH BOY OH BOY!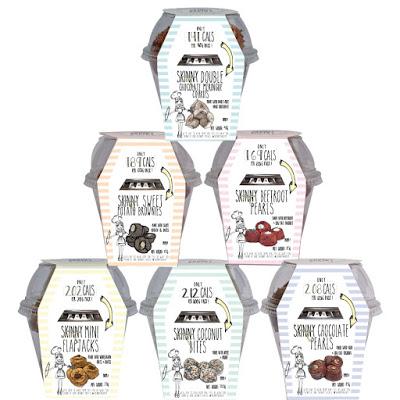 All

of them were delicious.  And it was nice to feel like I was actually putting something a bit healthier into my mouth, instead of a whole pile of sugar.   I really, really enjoyed them, and I think it is something which I will buy myself in the future, especially since most of they can be frozen for up to six months, which means I can stock up, pop them in the freezer and then just enjoy as and when. 
They have

free

world wide delivery on any order over £29.99 and here is a list of the countries they deliver to, along with estimated delivery times: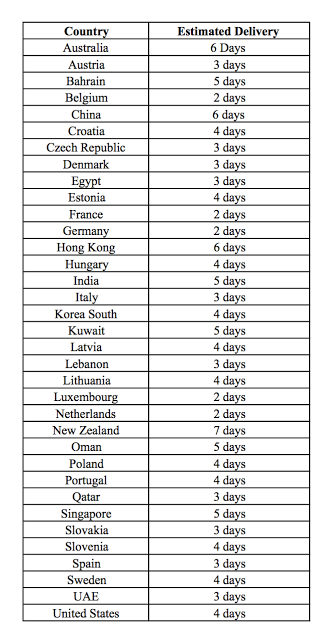 And I can also offer you, my readers, a Coupon worth 10% offjust enter the code

marie10

at the checkout
You can order from their website:  https://skinnybakery.co.uk/#shop
Their products are also available in Selfridges.
Follow them on Facebook 
Follow them on Instagram 
Follow them on Twitter
Many thanks to The Skinny Bakery for sending me these delicious cakes to try.  Although I was sent them free of charge, I was not required to write a positive review.  All opinions are completely my own. I quite simply love LOVE them!  (Especially the Carrot Cake ones!)