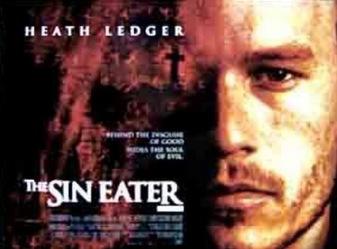 Director: Brian Helgeland
Writer: Brian Helgeland (Screenplay)
Starring: Heath Ledger, Shannyn Sossamon, Benne Furmann, Mark Addy, Peter Weller
Plot: A young priest is sent to Rome to investigate the troubling death of the head of his order.
There may be spoilers the rest of the review
Verdict: Religious Thriller
Story: We start by seeing priest Alex's (Ledger) mentor Dominic killed but in a way that is not accepted by the church. He seems to have come to his end by the hands of a Sin Eater. Alex travels to Rome to investigate what happened along with an estranged girl Mara (Sossamon) and fellow priest Thomas (Addy). The three learn that the church ex-communicated by the church which leads him down the path of searching for a mysterious Sin Eater. After Alex meets the Sin Eater he starts to learn more about the art looked down on by the church. Alex is groomed by the sin eater into becoming his replacement but after rejecting his offer he might have got himself in to deep.
Whenever you start looking into the church's secret you automatically take a risky step and this tries to look at a dirty secret which won't get accepted. It offers the look at how power can seduce but also shows how the emotionless priests can lose control with ease. In the end it really doesn't have too much to it and we just look at one priest who loses control and uncovers the truth about why he ends up being the most important part of the film. (6/10)
Actor Review
Heath Ledger: Alex Bernier a young priest who travels back to Rome to learn what happened to his mentor, but ends up uncovering something much bigger and darker after he meets a sin eater. He gets tempted by the sin eater as he has been groomed to replace the man, but we are left to see if he will. Heath gives a good performance in what is a lacklustre script. (7/10)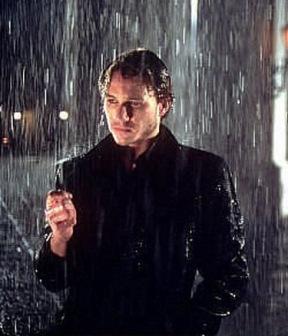 Shannyn Sossamon: Mara Sinclair stalker who has fallen in love with Alex but she joins them on the investigation as he tries to protect her. The two fall in love as Alex gives up his vows and this young artist thinks things are going well. Shannyn gives a solid performance but fails to shine in what is a bleak role. (6/10)
Benno Furmann: William Eden the sin eater who shows Alex the power of the art. She explains why Alex is being taught the ways and shows how he got the powers to start with. Benno gives a good performance keeping on the steady calm level his character needed from start to finish. (7/10)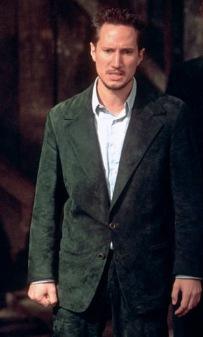 Mark Addy: Thomas Garrett friend and fellow priest of Alex who is trying to help with the investigation even though he gets seduced by the supernatural powers. He tries to keep Alex away from the dark side of Sin eater but will he be able to stop him in time. Mark gives a solid performance as he always does in a supporting role. (6/10)
Peter Weller: Driscoll the head priest who informs Alex of Dominic's death and sends him to investigate what happened. Peter gives a solid performance. (6/10)
Support Cast: Not many more people involved in the film, just the people who get their sins eaten and the higher powers within the church trying to stop Alex doing the right thing.
Director Review: Brian Helgeland – Brian does some solid directing but if truth be told the pacing of the film feels off and the final part feels like a flash. (5/10)
Mystery: It offers a mystery but never gives you anything to solve. (4/10)
Thriller: It doesn't pull you in as everything that happens is very predictable and with little supporting characters we get left just wondering when something surprising will happen. (4/10)
Settings: Each setting pushes the idea of religion down your throat just in case you forget it was a film about religion. (8/10)
Special Effects: When the sins get eaten is the only time we see special effects but in the end they look slightly weird. (5/10)
Suggestion: I think it would be fair to just try this, I don't think it offers anything original but is a good early performance from Heath Ledger. (Try It)
Best Part: The reveal of who the hooded man is.
Worst Part: Slow building, fast ending.
Believability: No (0/10)
Chances of Tears: No (0/10)
Chances of Sequel: No
Post Credits Scene: No
Oscar Chances: No
Box Office: $11 Million
Budget: $38 Million
Runtime: 1 Hour 42 Minutes
Tagline: Every soul has its price.
Overall: Like a trip to the church you are not interested at the start but the end goes quickly
Rating