Here at Simply Fútbol, we want to inform and make sure that as many questions as possible are answered as best as possible. As always, if you have a question about the Beautiful Game send it to us via email at [email protected] or you can send it to us via Twitter, Facebook or Google+
————————————–
Today's question comes to us from Ridwaan (@rid1kader) in South Africa.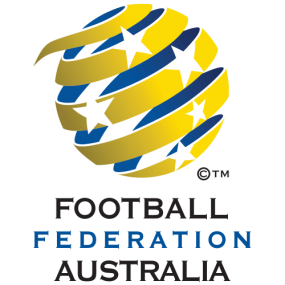 The FFA played in Oceania until 2006 (Wikimedia)
Why does Australia and Israel not play in there regions? Would it not mean Egypt could also play in Europe?
The reasons why Australia and Israel don't play in their respective federations is quite extensive but at the same time quite easy to explain.
Australia announced in 2005 that they would be moving to Asia (AFC) in an effort to improve the level of play at the national team level as well as help to better promote the A-League.  They ended up qualifying that same year getting past Uruguay in penalty kicks.
Australia were already the top team in Oceania, but the problem was that they would not gain access to a direct spot in the World Cup.  Oceania has 0.5 spots in FIFA's current World Cup qualifying process and that playoff usually saw them face off against a South American side.
Prior to that they faced Asian sides as the OFC was not given an official standing within FIFA until 1996.  The Oceanian teams would face off in group play and the winner would advance into a playoff where they would play Asian sides.
So were there hoops that they had to go through?  Absolutely.
Their move turned out to be a brilliant one so far as they qualified for the World Cup directly winning group 1 by earning 20 of a possible 24 points in their mathes.
Australia Playoffs 1974-2002
2006- vs. Uruguay*
2002 vs. Uruguay
1998 vs. Iran
1994 vs. Argentina/Canada-y
1990 vs. Israel/ New Zealand- x
1986 vs. Scotland
1978- AFC/OFC playoff
1974- AFC/OFC qualifiers*
* Qualified to World Cup
x- Israel would play Colombia
y- Argentina qualified
Israel's Confederation Change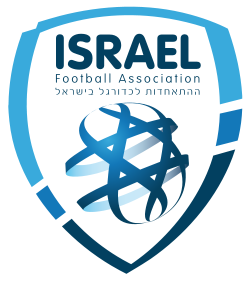 The Israel FA played in Asia until 1974 (Wikimedia)
One of the teams that they happened to cross paths was that of Israel.  In 1974 and 1990 they would face Israel for a chance to qualify to those respective World Cups. Israel is a completely different set of circumstances- mostly political.
In 1954, the IFA (they were the Eretz Isreal FA since 1928) was admitted into Asia.  Two decades later they were removed from that confederation due to political pressure from many of the member FA that refused to play them. There are also some serious safety that these teams would face should they have remained in the AFC, but that is a topic for another day.
For the next 18 years, the IFA were not affiliated with any confederation, thus they competed.  They would partake in qualifiers as well as other international event.  During the 1990 qualifiers, Israel faced the winner of  Group 2 in CONMEBOL, Colombia.  The South Americans won the first match in Barranquilla 1-0 courtesy of a goal by Albeiro Usuriaga and then they would draw in the return leg in Tel Aviv.  The result allowed Colombia to return to the World Cup for the first time since 1962.  Since then the Israeli  clubs have been taking part in UEFA-sanctioned events and Israel will also be hosting next year's U-21 competition.
In 1992, UEFA decided to have them as affiliate members and eventually became full members in 1994. Most recently, Israel found themselves.
Israel and Australia aren't the only exceptions to this rule.  Suriname, French Guiana and Guyana also would be considered to fall in this category as they geographically find themselves in South America yet they play as member federations of CONCACAF.   French Guiana find themselves being guided under the rigors of the French Football Federation as the nation is an overseas department of France.
I truly hope that this information sheds some light on that topic and thanks for sending your question.