Alright so I just got back yesterday from The Shins at the Fillmore and let me tell you it was unreal. Probably one of the best concerts I have been to. Although the seats were cramped it did not damper on how beautiful the building actually is. Opening for the shins were indie rock bands Deep Sea Diver and The Antlers. Fantastic start to the show as Deep Sea Diver opened with some hard hitting rock and roll to get people grooving.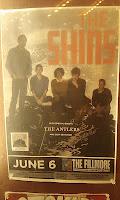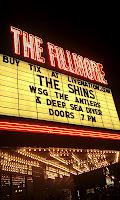 Live @ The Fillmore - The Shins WSG The Antlers and Deep Sea Diver
The lead vocals/piano/guitarist Jessica Dobson (Also got a picture of me with her! awesome) also made her way onto the stage to play as rhythms for The Shins performance. Check out the song You Go Running below, bearing some resemblance to Bombay Bicycle Club, don't you think?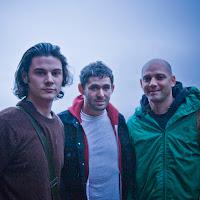 After that we had the comedown of The Antlers. They have a fantastically melodic and sensual sound that rivals even those of Radiohead, maybe. An amazing performance as they brought down the lights and with high falsetto were able to serenade all in attendance. By golly this is cool.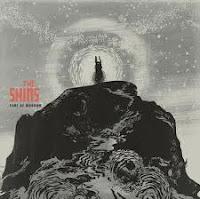 Last but not least were the headliners of the show The Shins. Playing old favorites and new hits from their last album The Shins brought down the Fillmore. An amazing display of musical tact and talent. They had us cheering for an encore and we were greeted by lead singer Richard Swift performing the acoustics of September, off of Port of Morrow. Also check out the post we did on The Shins It's Only Life.This was a concert I will not soon forget. Happy Listening.
=b