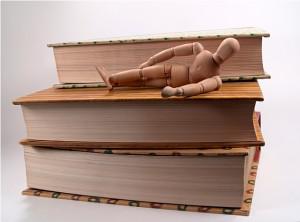 writing is like parenting, then writing well is first not about the writing so much as it is about you, yourself and the changes it will bring to you.
It was raining. The misty kind so common in spring in Seattle. What I remember most are the flowers. Orange, red, and white setting the broad, deep-green leaves aflame. We stood together, hands clutching each other's, listening to the words and hearing nothing but wonderful.
Such boisterous flowers.
I do remember my vows. I was a blathering, blubbering loss. I said many things, about love and her and us. But it was about me, what I needed. I'm not surprised anymore. Love hadn't yet overruled me.
Children can be that way, so demanding, so impossible to ignore. Children need what everyone needs: to be loved. And when you're loved, you act differently, you are different. When you don't feel loved, you make people deal with you, with your pain, your past. Before love, you're blind. You can't see what you're doing. How could you expect to speak properly, let alone write, or parent?
Yes. A book is like this too. And remember, you're the parent.
When love comes, it opens your eyes. You still have to do the work of love. But don't worry: when you feel it, you'll want to. I know this now.
And this is how I know how to write. Until you love them, you can't give readers what they need.
First time writers don't yet realize it, but they know a piece of the truth. Writing is an opportunity to show how important you are. It's also our opportunity to show how important love is. To show how important she is, he is, how important everyone is. How important these words are.
Show it. Show it. Hold nothing back.
"Despite all the cynical things writers have said about writing for money, the truth is we write for love. That is why it is so easy to exploit us. That is also why we pretend to be hard-boiled, saying things like "No man but a blockhead ever wrote except for money," (Samuel Johnson). Not true. No one but a blockhead ever wrote except for love…. You must do it for love. If you do it for money, no money will ever be enough, and eventually you will start imitating your first successes, straining hot water through the same old teabag. It doesn't work with tea, and it doesn't work with writing." –Erica Jong
Keep on. Be irrepressible. You can't keep silent. Not when you've been set aflame.