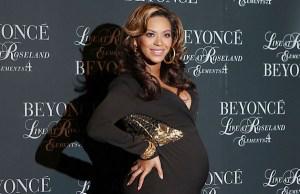 Photo Courtesy: gossiponthis.com
Typically I am okay with the fact that some people aren't as diligent as I am in terms of celebrity gossip/news. But if you were unaware that the most anticipated birth since (I'm going to say it) Suri Cruise happened this past Saturday…you should be ashamed of yourself!
The top story since late Saturday evening has been the arrival of Ivy Blue Carter or Blue Ivy Carter. From the massive amount of creeping I have done on the interweb, no one has confirmed the name 100%. E! News is on Team Blue Ivy while Perez Hilton is on Team Ivy Blue. Personally, my pick is Ivy Blue, but I'm excited either way.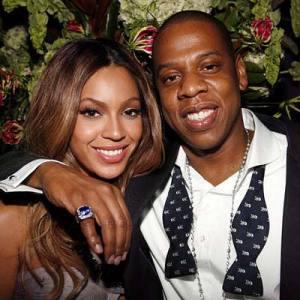 Photo Courtesy: scrapetv.com
I have been waiting for this birth for quite sometime. I remember back in 2010, there was a legitimate rumor going around that Queen B was with child. That year I was working a full-time job…shocking, right? Hearing this news, I proceeded to pack up my desk and said the following to my wonderful boss:
Kari: "I have to go home early today."
Boss: "Is everything okay?"
Kari: "Yes, Beyoncé is pregnant and I need to go to home to prepare."
Needless to say, I was not allowed to leave the office early that day.
Flash-forward from 2010 to Aug. 28, 2011 at the MTV Music Awards…my dreams came true. Beyoncé officially revealed that she was pregnant during her performance of "Love on Top." It was a beautiful thing.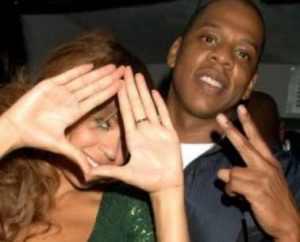 Photo Courtesy: ciciworldnewspost.com
It's being reported that Mr. and Mrs. Hova spent $1.3 million on renting out the entire baby floor at the Lenox Hill Hospital in New York so Queen B could deliver her baby in private. Let me tell you, my mom chartered the same amount of security for my birth…it comes with the territory.
Checking in under the name Ingrid Jackson, Beyoncé and Jay-Z required that tape being placed over hospital security cameras and all employees turn in their cell phones to ensure no pictures would be leaked.
Since the power couple is super private, I don't see them releasing pictures or news about the birth anytime soon. Therefore, I will share with you the one thing I am praying happened during this magical moment…Ivy Blue (or Blue Ivy) came out with the HOVA sign up.
Congrats to Beyoncé and Jay-Z! P.S. I have never babysat a small baby before, but i have taken care to two cats at once. That makes me qualified I'm sure!