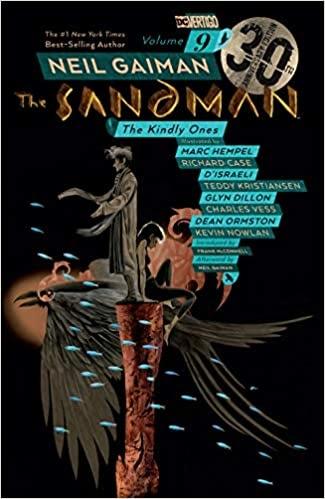 The ninth installment of Neil Gaiman s seminal, New York Times best-selling series, The Sandman Vol. 9: The Kindly Ones, celebrates its 30th anniversary with an all-new edition, featuring a new cover from artist Dave McKean! Friends, foes, and unexpected betrayers return in the last major story arc of The Sandman! Collects The Sandman #57-69.
***
There's a dream in which huge faceless women with wolves astride them are chewing at my entrails and legs. THE CASTLE
***
(@vertigo_comics, 2 July 2019, first published 1995, ebook, 352 pages, bought from @AmazonKindle)
***
***
This is one of my favourite volumes the of the series so far. There are just two more books to read so I'll be done by mid-December. This is a longer book than other volumes. This is a pretty dark book even by the standards of The Sandman. The volumes bring together some major story thread's of previous volumes including the consequences of Morpheus killing his son even though it was what his son wished for and Nuala the fairies servitude in the Dreaming. There's a definite feeling the series is coming to an end. I loved The Kindly Ones.