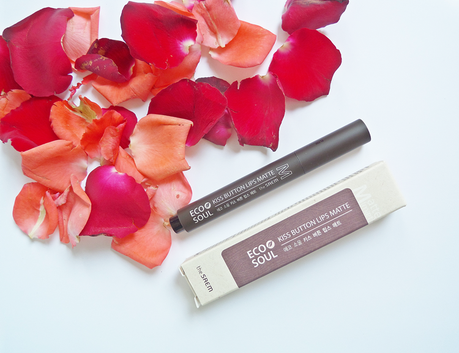 It has been a while since my last review post and as much as I want to tell you the reason of my hiatus, I'd rather talk about my current go-to pink lipstick instead. If you've been following this blog for a while now, you know that my lipstick collection only consists of different shades of pinks and reds. They are my weakness, I tell you. It is so hard to resist them! And once again, I have fallen into their trap, this time it is from the Korean brand The Saem. I have had their Eco Soul Kiss Button Lips Matte since July when Althea celebrated their first anniversary.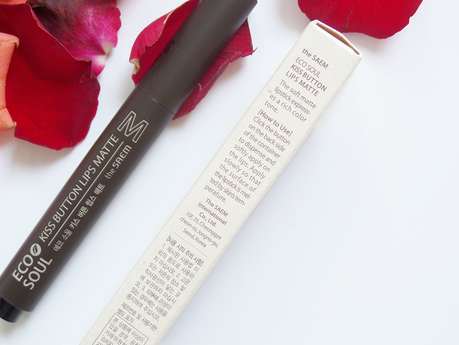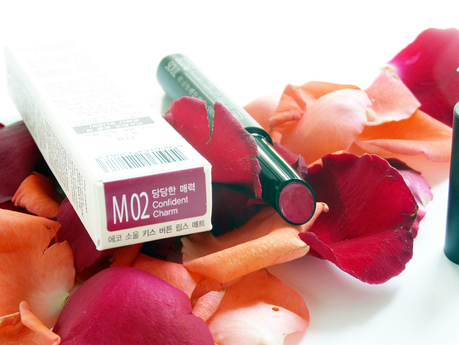 The Saem Eco Soul Kiss Button Lips Matte comes with a long and brown lipstick tube. Instead of twisting out the lipstick like we normally do, with this one, you'll have to push the lipstick out by pushing the button found at the bottom end of the tube. With every push of the button, it dispenses at least 1mm of the product which is enough for one usage. Be careful not to push out too much product though, because you can't push it back down, once it's out, it's out.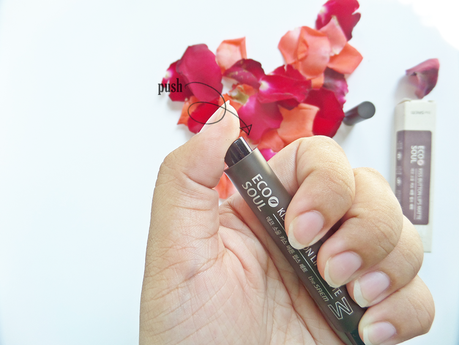 I also notice that the box feels recycled because of its rough texture. So yeah, maybe that's what The Saem means when they named it Eco Soul line. Oh, before I forgot, as you can see that it has a circular tip and because of that I find it hard to use, especially when applying it to the narrow parts of my lips. I suggest using a brush when using it so you won't mess things up.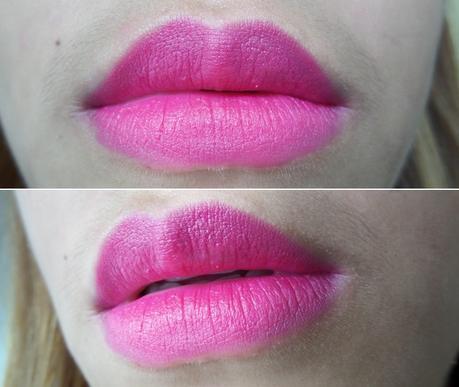 For a matte lipstick it goes incredibly smoothly without any tugging or pulling at all. For a moment I thought that it might not give a genuine matte finish. Fortunately, it is totally matte. Is it drying? We all know that a matte lipstick can be really drying - it is a fact. However, it seems like it is not the case with this one. It is surprisingly hydrating and avoids the drying issue. Of course you should always prep your lips every time you use it; it is a matte lipstick after all.
Confident Charm has a bright hot pink shade that will suit any type of skin color.
If it's opacity that we're talking about, then The Saem Eco Soul Kiss Button Lips Matte will certainly win the battle. The
color
of this one sure is vivid and bright. The advertisement photos of it don't justify the real thing. It is 101% pigmented! Its
color
is so strong and full that you won't need to apply a second layer
onto
your lips. The other thing that makes me like this lipstick even more is its sweet peach scent. The fragrance is faint, but it is there and it smells really good!
This lipstick can stay for up to 6 hours. It gets better and better, right? I know! That's why I love this product to bits. You can get away with eating without losing too much color, just stay away from those oily/greasy foods. But the good thing is it fades fairly impressively. Let me show it to you.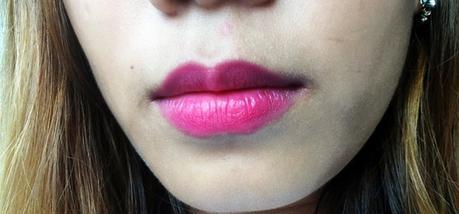 Please excuse the low quality photo; I used my phone to take this and cropped the photo to better show you how it looks like after 6 hours of wear time. My selfie below was taken at around 9AM, and this photo was taken at around 2:45PM. You see that the color wasn't totally gone, but simply faded rather nicely. There's still some lipstick left on the lower part of my bottom lip, but it's not really that noticeable.
I guess that's pretty much it. To end this post, here's a mandatory selfie using The Saem Eco Soul Kiss Button Lips Matte in Confident Charm.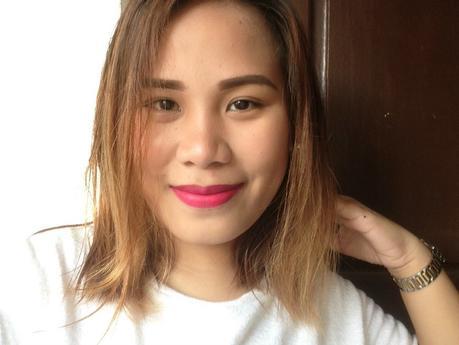 You can purchase T
he SAEM Eco Soul Kiss Button Lips Matte at Althea for only
Php470
. Visit their store http://ph.althea.kr/ for more info and ongoing promos and giveaways.
Toodles~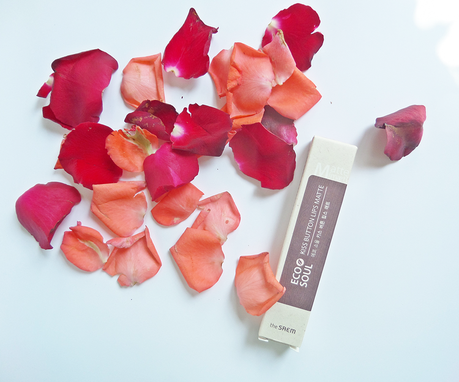 BLOGLOVIN

 | 

FACEBOOK

 | 

TWITTER

 | 

INSTAGRAM