Class, grace, elegance. These are the words I would use to describe Catherine Middleton's royal wedding gown, which was designed by Sarah Burton.  The Alexandar McQueen designer created a classically regal look with a modern neckline.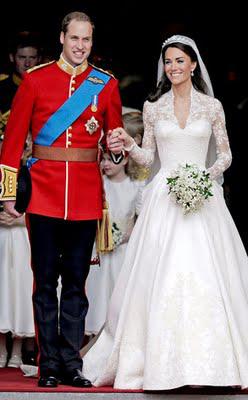 Credit: AP Photo/Martin Meissner
Personally, I absolutely loved her gown. When jeans aren't an option, I tend towards elegance and grace over anything else, and Catherine's wedding gown absolutely screamed Grace Kelly.
Another one of my favorite gowns from the wedding was Pippa Middleton's ivory cowl front gown, also designed by Sarah Burton. This is one exquisite gown. I adore the cowl neck front, the delicate button back, and little cap sleeves. Honestly, I would own this dress in every color imaginable.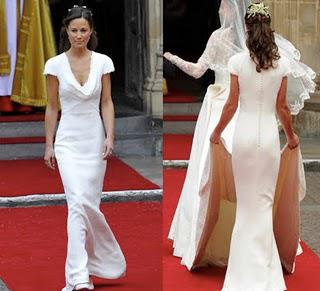 Credit: Getty Images
Finally, Catherine's wedding reception gown: Can we say stunning? I love the cut, the way the skirt falls, the little shrug sweater, and the beading at the waist. Yet again, this gown oozes elegance.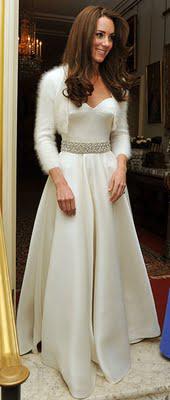 Credit: John Stillwell/Getty Images
Women don't have to show it all to look and feel sexy. The gowns Catherine and her sister wore clearly showed their svelte figures, but they did so in a beautiful, graceful, elegant fashion.  It's what I like to call graceful sexiness. What's that old saying? Less is more? Or how about my mom and dad's favorite: "Leave a little to the imagination."
Elegance is timeless.