How the humble 'rolex' celebrates Uganda's uniqueness!
How do you sum up Uganda, the Pearl of Africa to would-be visitors? And what makes Uganda unique? Some thoughts on Independence Day 9th October, 2017. Check out #55UGBlogs for more stories today and all week…
I received an interesting email recently: "I have been following your adventures and love what you do. Uganda is a country with incredible soul and you manage to capture it in the most beautiful and charming ways. We are currently working on a campaign that aims to inspire unity amongst Africans and promote Africa as the ultimate travel destination."
I was therefore asked to "shoot a short video of yourself explaining what makes Uganda such a wonderful country."
If you've read my "50 reasons why I love Uganda" you'll know that creating a one-minute video to encapsulate all of that would be impossible! I wrote 50 reasons to honour 50 years of Uganda's independence – that list gets longer day by day.
I was touring Uganda at the time, researching the country's best lodges for Fodor's "Complete Guide to the African Safari" guidebook. As the video deadline approached, I was in Buhoma, Bwindi Impenetrable Forest.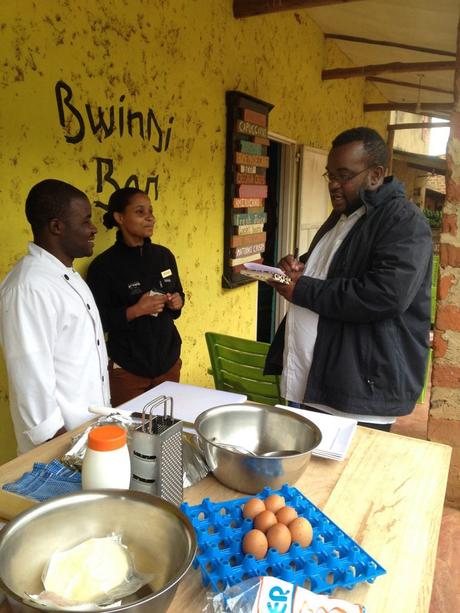 New Vision columnist Arthur Katabalwa and Mariana and chef Alex at Bwindi Bar, a Volcanoes Safaris Partnership Trust project
I happened to be traveling with former Urban TV producer Arthur Katabalwa – and what followed was an impromptu piece to camera during a rollex-making demo!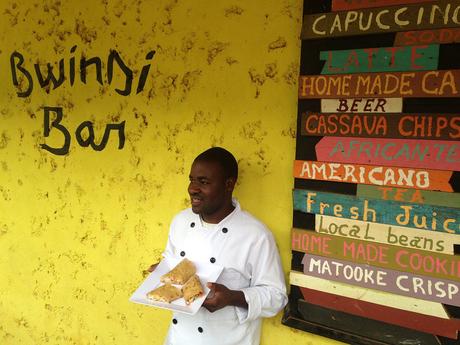 Bwindi Bar chef Alex (trained by the Volcanoes Safaris Partnership Trust charity) prepares for his TV debut! Making a rather posh rolex!
(Fast forward the video to 1 minute 30 seconds to meet bloggers from Uganda!)
The rolex "rolled eggs" (omelette) wrapped in a chapati is becoming infamous now. This simple street food sums up some quintessential Ugandaness:
– Rolex is Uglish (a unique take on the English language which frequently has us all rolling around the floor in stitches!)
– Entrepreneurship: setting up a roadside rolex stall is a popular small business in Uganda.
– The rolex stall is where we stand around chatting as we wait to be served. It's where we may start our day.
– It's where many people end a late night – grabbing a cheap bite to eat after a night on the town. If you're lucky, your boda boda guy will drive right up to the rolex guy's stall and you won't even need to get off your boda!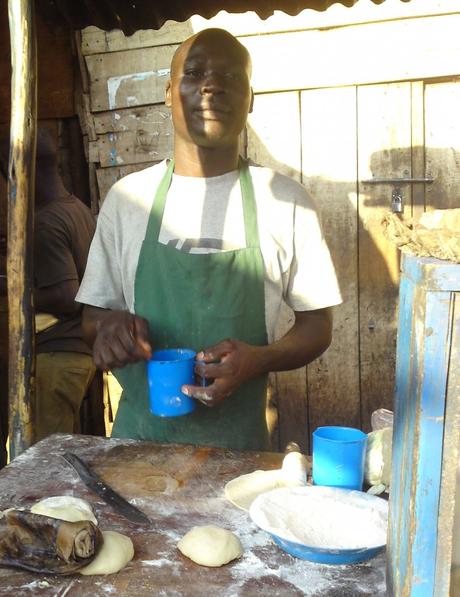 Man making the muzungu a rolex. Nakawa market, Kampala
I was honoured to appear alongside well-known Ugandan bloggers Rosebell Kagumire, Ernest Bazanye and Sophie from a Kitchen in Uganda in this video. Incidentally, it was Sophie who helped the rolex go global when it featured on CNN in the article "Delicious African foods you should try."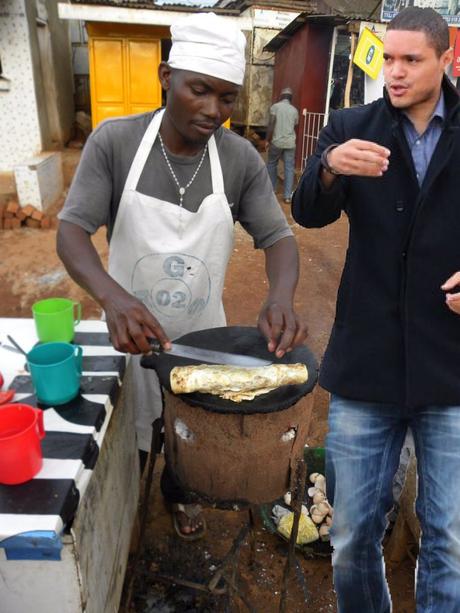 #TrevorNoahVisitsUganda or did he?
Trevor Noah gets his rolex fix (allegedly!) in Wandegeya, Kampala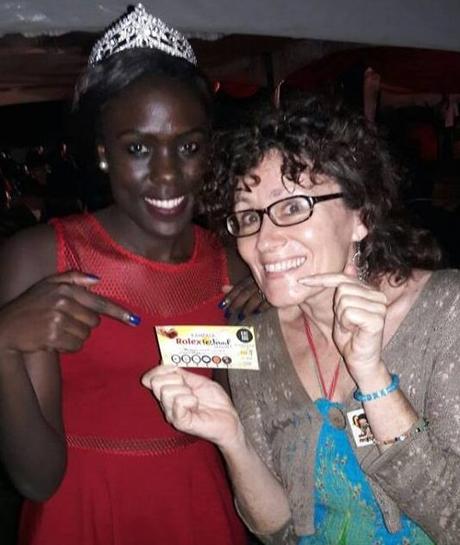 The rolex is so famous, it even has its own festival in Kampala! The muzungu meets the rolex (beauty) queen and festival creator Mirembe Enid
If African travel floats your boat, check out Travelstart's fun quiz: "Which African country do you actually secretly want to explore?" Answer a few questions to be presented with your ideal African country. (If it's not Uganda…) where will it be?
#55UGBlogs
« Bumming around in Nyabugogo bus park