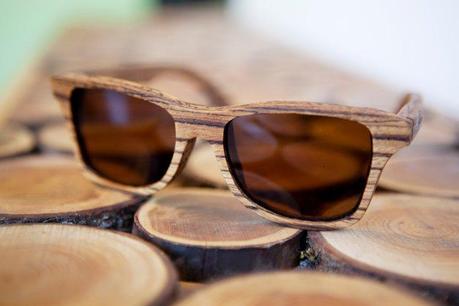 This is a guest post by ManCaved.
There has been a growing emphasis on sustainability in all aspects of life over the last several years, whether it's the way in which we currently live or how we develop moving forward. It was inevitable that this trend would seep into the design world, with 'sustainable fashion' becoming a growing design philosophy, creating products that take into account the environmental and social implications.
As a result of this, we've seen an ever increasing trend of responsibly sourced or recycled wood being used, predominantly for accessories. A quick search on crowd funding platform Kickstarter returns an abundance of wooden projects, such as watches, phone cases, wallets and more, and 'wooden' startups such as Shwood are launching left, right and center.
This is a collection of the newest and most popular wooden accessories for men, that are taking the fashion world by storm.
The Union
A Slim Minimalist Wood Wallet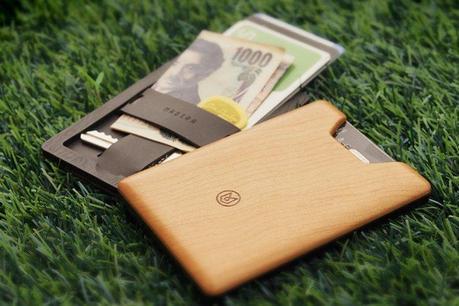 Minimal wallets are also a growing trend, and Madera Woodcraft gloriously married sustainability and minimalism to create The Union wallet. It's stealthy and subtle, capable of holding notes and up to 6 plastic cards, and boasts an aluminum plate for RFID protection. Elastic slots also allow you to slide in a key or a few coins, making it the perfect choice if you're looking to travel light. Price: $75.00
Check it out
Slim Timber
Bifold Wallet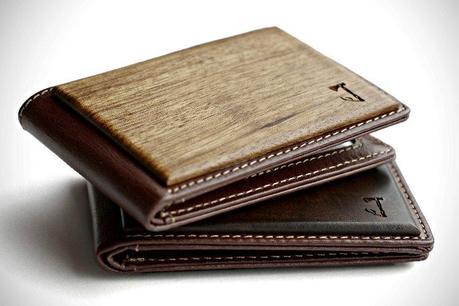 Slim Timber is a recognised name in the wooden accessory scene, currently offering a number of wallets and watches (more on that later). One of their most popular products is the bifold wallet, available in both walnut and zebrawood, which adopts a more traditional look when compared to The Union. It's capable of storing 2 cards and notes, with an ID card window. Slim Timber pride themselves on their craftsmanship, using high quality wood and durable leather, so you can be confident it will last you a good number of years. Price:$55
Check it out
Shwood
Louisville Slugger Collection
\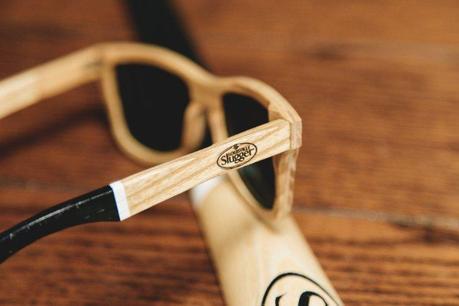 Schwood dominate the wooden sunglasses scene. They first appeared on a webisode run by Dell to find America's favorite small business, which they breezed through and received a generous fund to take it to the next level. When you look at their products you can see why they have been so well received, especially their Louiseville Slugger collection. Crafted from retired baseball bats, they adopt a similar shape to Ray-Ban's famous wayfarers, with each pair being truly unique. Price:$250
Check it out
Finlay & Co.
Carnaby Red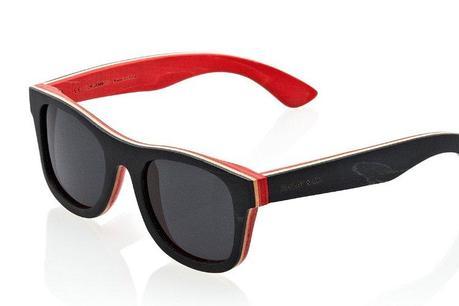 Finlay & Co. are the British counterparts to Schwood, with more of an emphasis on the fashion world. Often spotted on celebrities and in glossy magazines, they are crafted from the highest quality hardwood from sustainably managed sources. The Carnaby Red model is vibrant where wood is concerned, made from layers of maplewood to create striking and contrasting colours. Again, they are inspired by the Ray-Ban wayfarer shape, and it works extremely well. Price:$200
Check it out
WeWood
Watches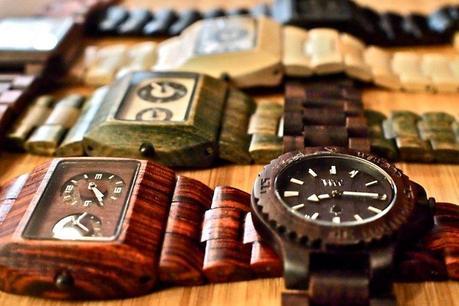 The sound of a wooden watch may not appeal to some, but if you're looking for something a little different that's bound to receive comments, they are a popular choice. For every wooden watch that is planted, WeWood plant a tree, and have planted an impressive 12,000 to date. Their collection of timepieces is every growing, ranging from traditional looking watches to bulkier, multi-dial variants. Each model is available in a wide range of wood, with the ability to combine multiple materials for a truly unique product. Price:$120 Upwards
Check it out
Slim Timber
Slab Watch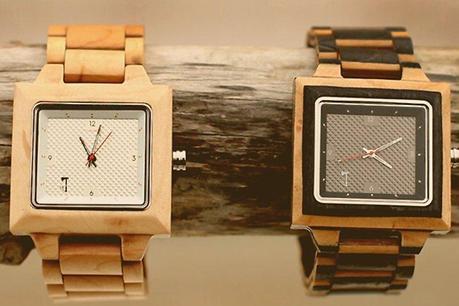 Slim Timber once again make an appearance with their Slab watch, boasting automatic movement which negates the need for batteries. It's one of the most durable wooden watches available due to being water resistant; tricky to achieve when working with such a material. Available in various types of responsibly sourced wood, including recycled skateboard, the Slab watch is features a head turning design and impressive durability.
Check it out
This article was written by Mark of ManCaved.com, a blog on man cave inspiration and ideas, as well as men's interests. Follow him on Twitter at @Man_Caved.