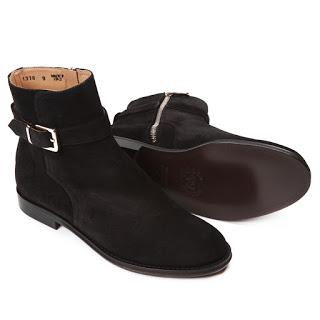 Del Toro Shoes Suede Jodhpur Boot
When it makes sense, it just makes sense. This year's winning mens silhouette was undoubtedly the Chelsea Boot. Here's Del Toro Shoes' new take on on with their Jodhpur Boot. Executed in crisp suede and Made In Italy, this boot features a inner side zip, ankle strap with polished gold hardware, wood stacked heel, leather sole and lining and a pretty impressive toe shape that enable this boot to be dressed up as well as down. Pair this with your crunchy tapered denim and cropped dressed pants. Available now in black, cognac and green at DelToroShoes.com.
Category: Del Toro Shoes, Jodhpur Boots, Men's Boots, Men's Shoes, Mens, Mens Fall/Winter 2015, Mens Footwear, Mens Spring/Summer 2016, Mens Style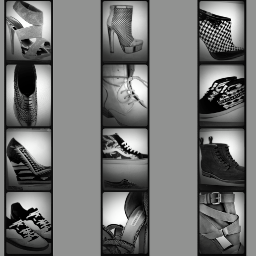 About SHOEOGRAPHY.COM:
Shoeography.com is a daily footwear blog highlighting what's new and what's hot in mens shoes, and women's fashion shoes!