Alexander McCall Smith's book titles have always intrigued me.
I can't help thinking of one his books set in Edinburgh when I reflect on the past week,
 which has been yet another period of deluge after 
deluge of rain.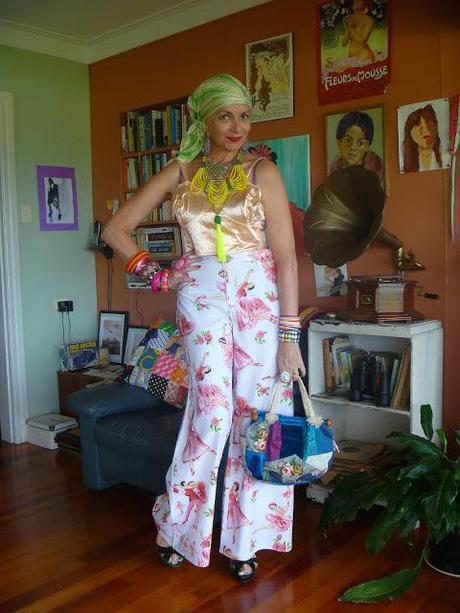 Lots of time spent indoors, cleaning, organising, making stuff, getting long-overdue shite done, I do believe I've quite mastered the right attitude to rain this week ...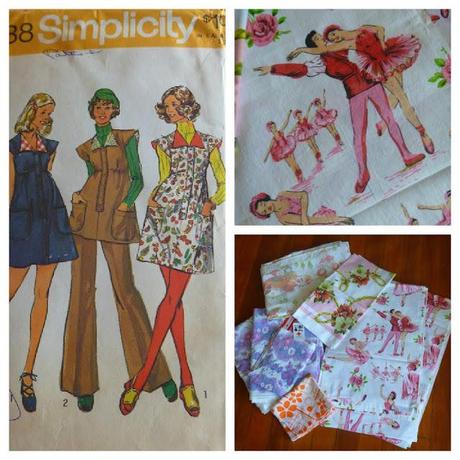 Remember THOSE vintage ballerina sheets I bought from Vinnies late last 
year
, then the lovely 1970s pattern lovely Tamera sent me last week?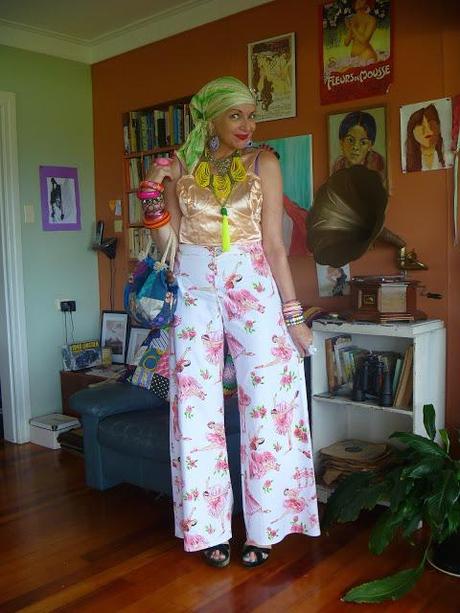 Well today they met, hooked up and spent the day giving each other p
ash-rash.
The thought of making a skirt or a frock out of the sheets just felt terribly wrong and I couldn't do it.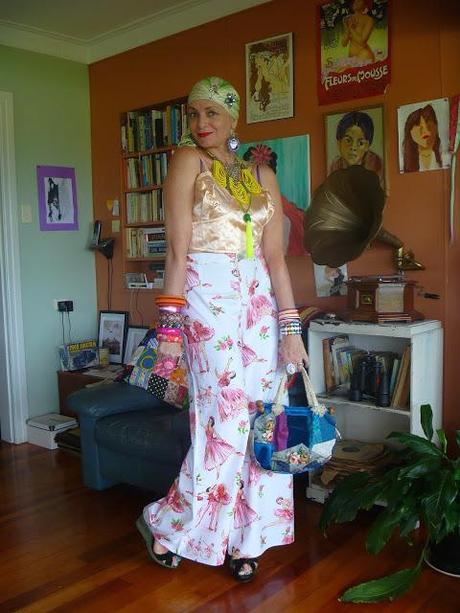 These super-pants shall be known as The Nutcrackers due to the effect they had on the locals this afternoon.
I have a modest-sized
 fan club of elderly gentlemen in town, who today were chasing me down the street with proposals of marriage, comments such as "I hope you don't mind me looking, but your outfit sets off your figure beautifully", to one of my "boyfriends" who stood on the street and saluted me.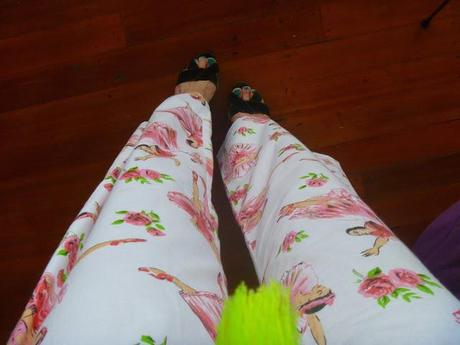 I think it's hilarious and sweet ... The Phoenix tells me "you've gotta watch the old buggers, they know exactly what they're up to".
Heheee!!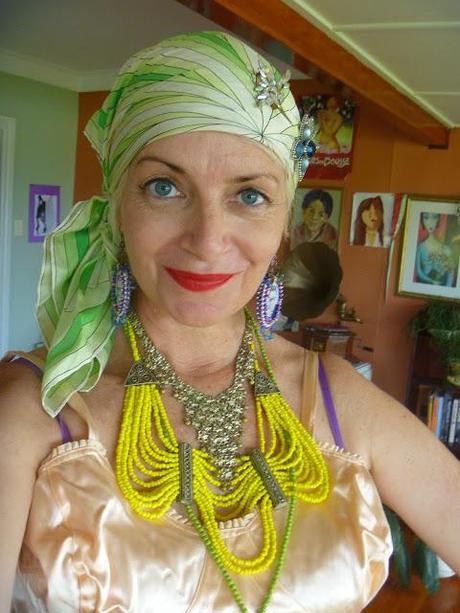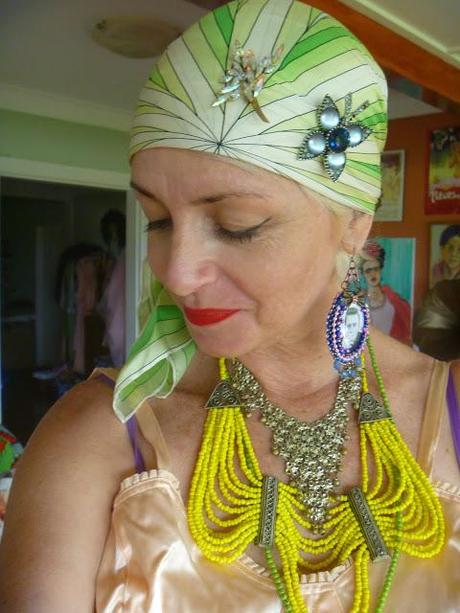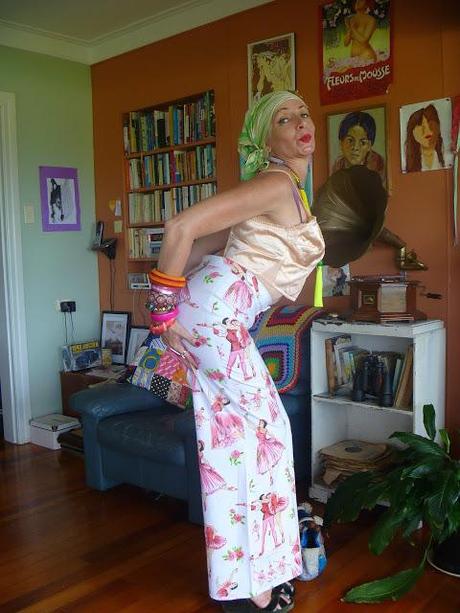 The Stylist and I have this move we do called The Grinch, from the Jim Carrey movie - he does this when he's trying to find a flattering outfit.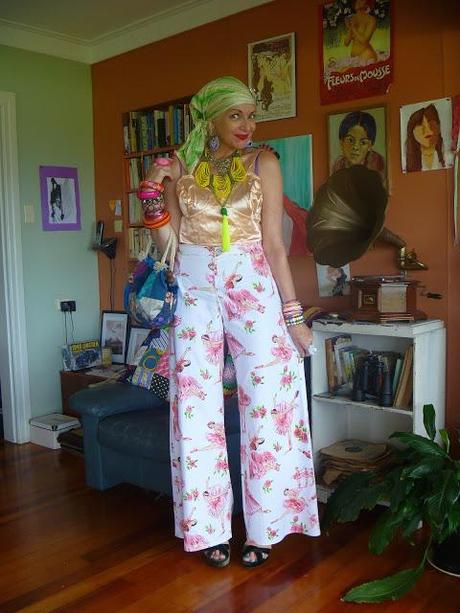 Tomorrow I'll take in the waistband and make a slight adjustment to the zip accordingly as they're a wee bit big in the waist, but hellz I'm happy as a ballerino (ballet dude) in tights showcasing his bulging package onstage!
Green silk scarf - gift from hostess-with-the-mostest, Tamera
Johnny Cash earrings - Create Beautiful Beads
Vintage patchwork bag - Two Squirrels Vintage
1930s satin bra - Etsy shop, Auvergne Memories
Necklaces, vintage brooches, bangles and rings - op shops and craft markets
Nutcracker pants - match-made by me!
Green velvet wedges - Nine West sale
May the right attitude to rain continue!
I hope you're all enjoying a satisfying week lovelies.
Baci,
Desiree xoxo