Regular readers will not be surprised that I have recently visited Portmeirion; it is my happy place and where I go when I need some breathing space and to take my feet off the treadmill. A key part of my visits is always a wander in the Gwyllt, the magnificent wooded walks originally planted from the 1840s, decades before Sir Clough purchased the land to create Portmeirion. It is testament to Sir Clough's vision of designing in sympathy with the landscape that there are many rare and magnificent specimens of trees and shrubs still flourishing.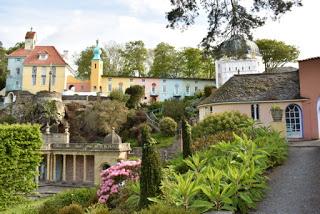 It is a few years since I have visited Portmeirion at this time of year so it was a delight to be there at peak rhododendron.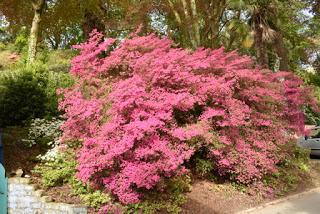 Before you arrive at the Gwyllt there are some fantastic rhododendrons flowering in the Village itself.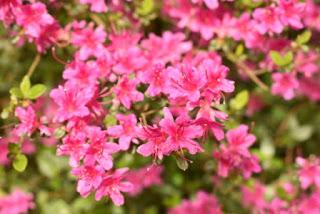 I love looking at the overall effect of the pink blancmange-like puffs of colour and then taking a moment to look at the flowers more closely. The air buzzes with bees around them.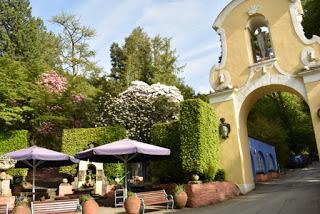 I had spotted this white froth, standing tall and luring me into discovering what more could be found in that direction. There are a few different paths into the Gwyllt and it was a day to follow this path to see where I would go.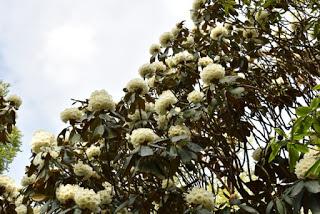 It was worth discovering.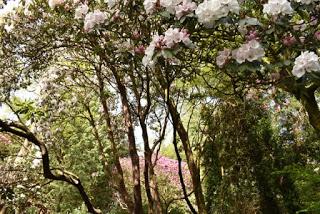 and you are led on to discover more..
and I had not even reached the azalea walk yet.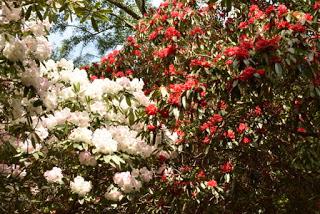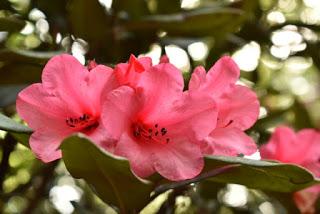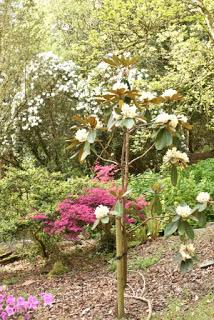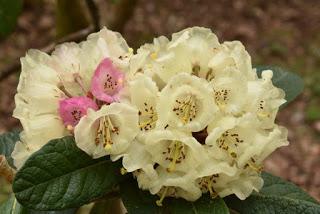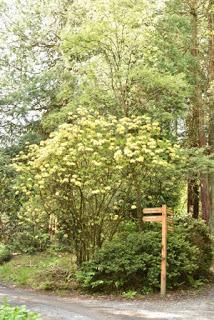 Rhododendron luteum is a great favourite of mine, and there are many in the Gwyllt and their scent fills the air.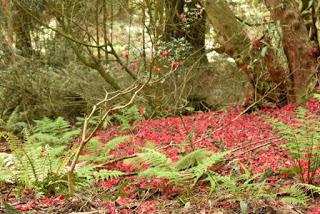 and the fallen petals create beautiful contrasts for the plants below.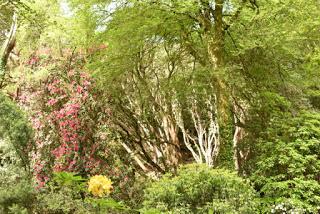 Yet what stopped me most in my tracks was this huge rhododendron that towers above the Temple Lake. I love the shapes and shadows of the trunks and the sun was lighting them up just perfectly.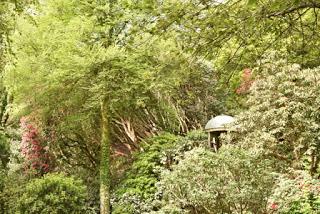 They were shining even from the other side of the lake. This was my favourite moment of this walk.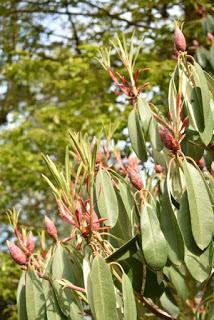 My walk continued and I admired the new growth emerging,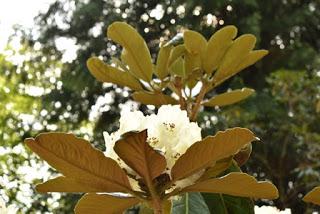 and how the underside of the slides contrast with the flowers.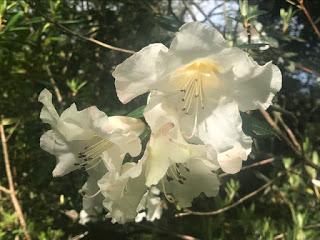 and the large white blooms that smell like nice soap.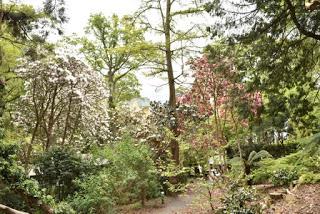 It was a perfect wander.