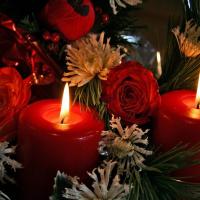 One black magic technique that individuals use involves the interference within one's sleep.
I was born with a caul (veil) and as a person born with clairvoyant abilities and occult power I have had many encounters and experiences with voodoo, hoodoo, and black/white magic.
I am quite often targeted by jealous, envious, and malicious people who constantly endeavor to steal away all of my good luck and positive energies.
I am a voodoo priestess and I do know how to protect myself from the dangers of evil/negative forces.
Nevertheless, that will not stop any of my enemies and those alike from continuing on with their attempts to cause me harm and misfortune.
As I definitely know, all of their works are in vain.
People have been after me for thirty years now trying to destroy me and my life through the mechanisms of black magic/Brujeria. They have all failed miserably.
I am a thirty seven year old African American/Native American female with a little bit of European bloodline. I have an extremely strong spiritual connection and foundation with my ancestors and orishas.
Last night on February 21, 2013 I went to sleep with ease and at comfort while the tunes of good music played from my radio at a medium volume.
I usually sleep beautifully and undisturbed. Unless I am abruptly awaken by a grave or natural spiritual alert.
At about a few minutes to two thirty a.m. on the morning of February 22, 2013 I woke up to a few of my well-known enemies attacks. When this normally happens from time to time, I sometimes have to get up to go to the bathroom to urinate then return unto bed unable to get back to sleep right away.
There are incidents where I just retaliate instantly with my mind and meditations so that I can proceed with enjoying my rest.
On other occasions I am stuck listening to the taunts of numerous telepathic illusions and delusions that my particular enemies desperately want me to fall for and believe in.
They try to put deceptive thoughts inside of my head in order to try to control me.
I am extremely strong within mind and spirit.
I have always been strong-willed. Unwavering in purpose. So they want to break me because they are very jealous of my character, the good life that I have, and the pleasant future that I have set ahead before me.
A lot of the black magic techniques that many people use involve the tactics of maneuvering.
That is exactly what black magic and negative voodoo is-"a manipulation". An attempt to do a "switcheroo" whether it be with the altering of another person's mind or their circumstances.
There are various types of different black magic and voodoo practices, rituals, and spells. And there are also combinations of the practices that are used together-including with other cultures, and so on.
Explore more and further truths about my knowledge and experiences here at My Voice Weblog By Miss LaToya Lawrence