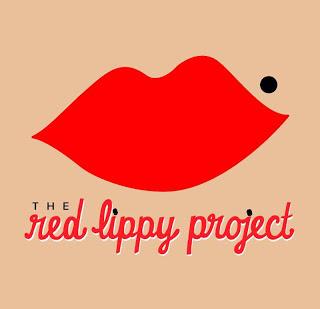 Cervical Screening Awareness Week
9-15 June 2013

 Put on your red lips and make a mark on Cervical Cancer
'In the UK, cervical cancer is largely preventable thanks to the successful National Cervical Screening Programme and more recently, the HPV vaccination programme in schools. It is estimated that screening saves up to 5,000 lives every year and yet 20% of eligible women fail to attend screening when invited.
The Eve Appeal
 is delighted to join forces with The Red Lippy Project during Cervical Screening Awareness Week, to highlight the importance of attending screening when invited, especially in the younger age groups. Nearly 68% of women aged between 25 – 29 missed their screening invitation in 2011/12.'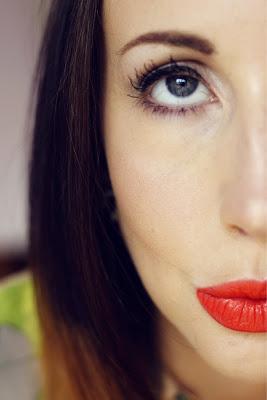 I turned 24 last October and about 3 months ago I received my first invitation to have a cervical smear test.
There's never been any doubt in my mind whether to have it done or not. I know so many women that don't bother to have a smear test due to being scared, embarrassed etc.
What happens during a smear test?
Its all very straight forward. The nurse or GP doing your smear test will double check your date of birth, name etc and ask you when your last period was the nurse will then talk you through what will happen.
You go into the cubicle and the nurse will draw round the curtains so you can undress from the waist down. You then lie on the couch and the nurse will then insert something called a speculum which will enable the nurse to get a clear view of your cervix and take a sample. The nurse will take a sample using a small brush like instrument used to collect cells from the cervix.
The test no more than 5 minutes to carry out, its quick, simple and easy.
What did I think?
Of course I felt very nervous and embarrassed as I waited in the waiting room, 
I didn't feel at all embarrassed
 once I was in the room, the nurse put me at ease and was very friendly and professional.
The nurse gave me a sheet to cover up so I didn't feel so exposed. When she inserted the speculum it was a little uncomfortable but nothing to be afraid of at all. Once the speculum was in place I felt no pain of discomfort.
The test took less than a couple of minutes to carry out then before I knew it I was walking home and it was all over!
What happens afterwards?
Within about a week of the test, I received a letter in the post stating that I was all clear and due for another test in 3 years.
If you don't get the all clear, you then go for further tests. If you would like more information on results, click here for the NHS website.
So come on ladies! wear your red lipstick with pride and make a mark on cervical cancer!
Please do go for your smear test when you get invited, it could save your life!