Planning a wedding can be a unique yet similarly daunting experience for a couple, so I thought it would be cool to join a bride on her journey for the next 6 months through the challenges and the triumphs! Bride to be Sharleen will be giving us the low down on the who, what and how as she plans for her wedding, but her journey comes with a twist. This fab lady is also the founder of new creative business S&R Events and Styling, so she is the perfect person to share tips, tricks and planning advice to help make your vision a reality. Enjoy!...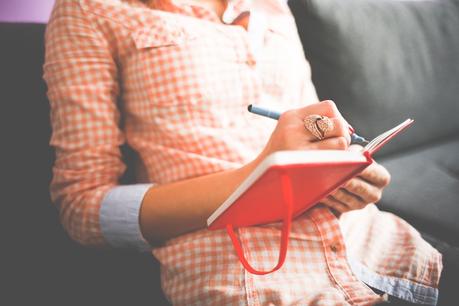 The proposal was unexpected and beautiful. To be honest I don't exactly remember what was said. What I do remember is that my cheeks hurt. I was grinning ear to ear. It's been a year since I said yes and the big day is in December. Along the way, I will be offering a personal account of the planning and the excitement, imparting some advice and tips in a series of posts. Please feel free to ask questions and to share your own experiences, observations or advice in the comments below.
At first I was overjoyed but also nervous. Where do you even start when planning for your wedding? There are quite a few decisions to be made but here are some practical steps to get you started.
Insurance is not the sexiest or most romantic of things but the peace of mind that it can offer is priceless. You will likely need at least one of the following to prove the ring's worth to your insurer: the receipt, certificates or an appraisal.
Close your eyes and imagine your day, and when I say "your" I mean the both of you. What do you see? A church or woodlands? Big or small? Formal or casual? Maybe one of you has had a Pinterest board called "Some day" for some time but you both need to agree on what will work for the both of you and on the day.
It is important to set your budget early, as this will guide the scope of your wedding and planning. Discuss with your parents whether they'll be offering financial support and discuss with your fiancé what you are both comfortable spending. There is no standard budget. This is entirely up to the couple, their preferences and priorities. Some may want to have an opulent party (after all this is a once-in-a-life-time celebration), others may prefer to splash out on their honeymoon or invest in their first home.
One of the easiest and best decisions we've made is setting up a savings account. Set up a direct debit to go out when your paycheque goes in. Even the smallest amounts will add up over time. Those multiple lunches out might instead equate to your dream dress.
Wedding planning can be both rewarding and daunting. I suggest you review the elements of your wedding that will take some time to plan (venue, caterers, etc.) and decide whether you are prepared to organise these yourself or would like some help. No one necessarily needs a planner but seeking their help can reduce both stress and time, particularly if you live a busy lifestyle or are planning a destination wedding. A planner will help you develop a cohesive and cost-controlled wedding, while allowing you to have fun along the way. [Shameless plug: S&R offer a free consult to discuss how they can assist with your wedding plans from full service to day-of coordination]
After setting a budget you can now reflect on the vision you have for your wedding and refine this to suit. What are your 'must haves'? A particular venue, style, date or guest count? These 'must haves' will set the parameters for your planning. Prioritise these and, if your budget allows, the rest is a bonus. This will also help you identify where you are flexible and are prepared to make compromises. For us, our guests were our 'must haves'. So, given our large wedding, we've foregone things like favours to cut costs and in favour of our guests.
Now you have a clear idea of your budget and vision, you can prioritise your guest list. Keep in mind that your guest count is inherently linked to your budget. Costs including food, rentals and invites are directly related to the number of people attending your wedding. Separating your guest list into an A-list and a B-list can help prioritise those people you can't imagine getting married without versus those that would be nice to include but only if logistics and budget allows. When finalising your guest count, don't forget to think about whether you will invite children or plus ones.
Whether you have hired a planner or are doing it yourself there are plenty of tools to stay organised. Avoid feeling like you have 59,840 ideas whirling around your brain and spewing out your eyeballs by visualising your planning in stages and break tasks down into manageable bits. You do not need to do it all at once, one-task-at-a-time. Keeping lists of guests and tasks is king. It's very easy to lose hours/days/weeks on Pinterest without making any real decisions, go back to your To Do List and stay focused.
If a particular photographer or caterer is a 'must have', book these priority vendors early to ensure they are available for your day, especially if getting married during the wedding season. Then rest easy and tick one more task off your To Do List!
Enjoy yourselves and if the planning gets a bit much take some time out (catch up with friends or go for dinner with your loved one - but leave the wedding talk at home).

Sharleen and her fiancé's company S&R Events and Styling offers a range of services from prop hire to full planning and orchestration of your wedding details. Visit www.srstyling.com for more info and inspiration from this creative couple.