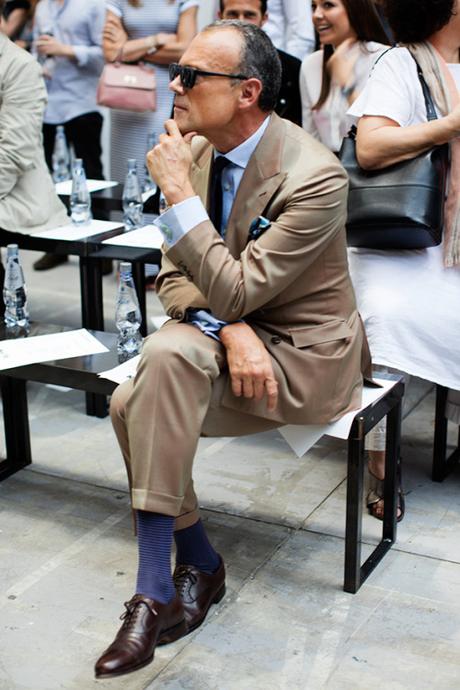 Every traditional clothier tells me the same thing. They sell fewer and fewer suits every year – sometimes with not even one order passing through the cash register in a season. For men who still wear tailored clothing, it's all soft-shouldered sport coats with casual details, such as patch pockets and pick stitching. If it weren't for weddings, I wonder if men would wear suits at all. 
It's a shame because a suit is a beautiful thing. Nothing is easier to coordinate; nothing flatters the form more. Casualwear has the problem of never staying in fashion for more than a few years. And without the haircloth and padding you find in good tailoring, it also never really gives that V-shaped silhouette that makes men look great. Most of my wardrobe is admittedly in sport coats (California, like so many other places, has very dressed down norms). But the best sport coat and trouser combination is still overshadowed by how good a two-piece can look. 
Lately, I've been thinking about getting some "in-between suits" – something that sits between the worlds of casual sport coats and traditional, dark business worsteds. I have a few suits in casual fabrics such as linen and corduroy, but I only ever really wear them as separates. An "in-between suit" is something that you have to wear as a two-piece.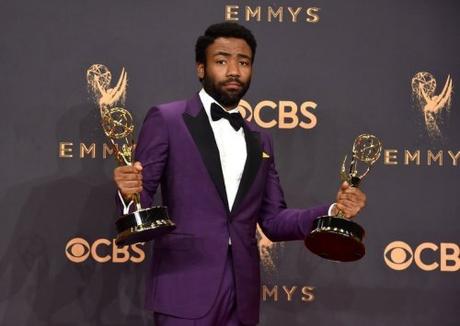 There's an entire world of in-between suitings that have been forgotten in today's dressed down world. Fresco and Solaro are great for warmer seasons; cavalry twill and strongly patterned flannels for colder days; and wool gabardine for transitional weather. Just imagine how well this brown, glen check flannel from Fox Brothers would work in a double breasted, worn with brown suede oxfords and a finely knit, dark green turtleneck. The key is to pick a cloth that sits just below the standards of business dress. A color such as brown, tan, or Air Force Blue; or a pattern such as houndstooth or overlaid checks. 

Naturally, the problem with in-between suits is that they're neither fish nor fowl. They're too casual for offices, oddly dressy for everything else. You can invent occasions for when you'd wear such a thing – trips to Napa Valley for wine tasting or nights at the San Francisco Opera – but who really goes to those things? Instead, I say you just wear them when you please. My co-writer at Put This On, Pete, wrote about Donald Glover's purple dinner suit at the Emmys this past week. It was striking, unapologetic, and clearly purple. And he looked great. Choire Sicha at The New York Times said of it:
Men exhibit both their pride and their fear through clothing. It's very easy to disappear into contemporary evening wear for men, which is where its invention was intended to lead us. Men express themselves in the conformity of the evolution of, or revolution over, tiny, tiny details.


[…]

The sea of black clothing that we see at awards shows now makes Donald Glover's sophisticated peacockery this year all the more fabulous and perfect. Last night he wore a wild purple Gucci suit (aubergine, the Daily Mail wrote!). At the Golden Globes, he wore a "tobacco"-colored custom Gucci velvet evening suit and looked phenomenal.
In-between suits in conservative colors won't stand out as much as purple tuxedos, but they'll stand out a little. Nonetheless, for weekend wear in the suburb or city, what's wrong with the occasional tan wool gabardine, olive cavalry twill, or Air Force blue flannel? You don't have to go full peacock to get away with a casual suit. You can dress them down with penny loafers, one-inch wide belts, open neck shirt collars, long-sleeved polos, and merino turtlenecks. To quote Pete, "dare to look rad." 
Note, some of the suits below aren't really in-between suits, as they're made from fabrics such as linen or cotton, which can be easily broken into separates. But give me a break. I'm writing about tailored clothing in 2017.