Other than being knows as Pennsylvania's state capitol, the city of Harrisburg isn't exactly known as a popular travel destination. Hershey, PA on the other hand immediately conjures up visions of chocolate kisses dancing in the streets and is well-known for its theme park and other tourism friendly attractions. The funny part is that the two cities are only about 20 minutes apart from each other and both offer lots of fun and interesting attractions. With that in mind, we've put together the Ramblin' Hershey Harrisburg travel guide that covers everything we think you should take in when visiting these two great cities.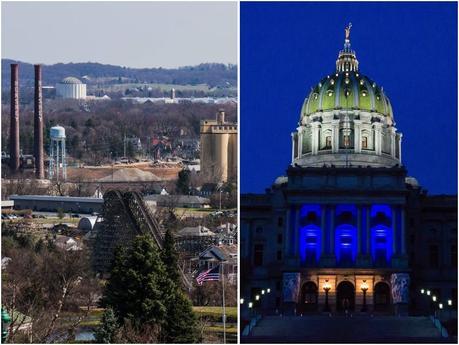 Things to Do When You're Visiting Hershey Harrisburg
Hershey Park is typically the motivator for anyone planning a trip to Hershey, PA. Once you are in the area though, it's definitely worth staying for an extra couple of days and taking in a lot of the other sites and attractions that have been built up around it.
Hershey Attractions
Hershey Spa
Located inside the Hotel Hershey, the Spa at Hotel Hershey is a decadent and luxurious way to spend a half or whole day getting pampered. With several creative options like the cocoa facial, chocolate bean polish, and whipped cocoa bath, you'll definitely get your fill of chocolate while letting your worries melt away. Whether you plan a day at the spa to recover from running around Hershey Park, or partake in a day of relaxation while the rest of the family explores the theme park, you won't regret it. When you're booking your spa treatment, make sure to ask about the spa lunch, it's a treat you definitely deserve.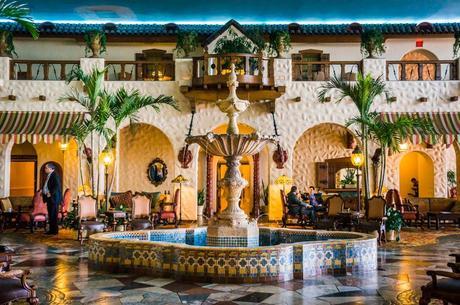 Hershey Chocolate World
Hershey's Chocolate World is home to "all things Hershey". You'll find a retail shop filled with ton's of Hershey merchandise as well as all of your favorite candies. Additionally Chocolate World features a food court, The Great American Chocolate Tour, a 4-D Movie, and a trolley tour. My favorite part of the attraction though is the Create Your Own Chocolate Bar experience. Why? You get to make your own chocolate bar, duh! The experience takes about 30 minutes and you get to do everything from adding your own creative mix-in's to designing your own custom label.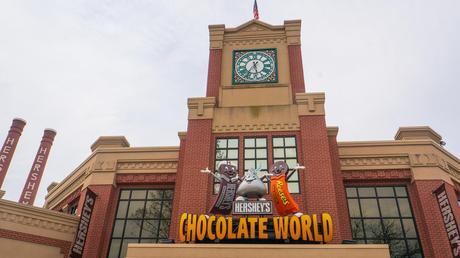 Hershey Story
Home to the Hershey Museum and the Hershey Chocolate Lab, the Hershey Story is a fun and informative stop as you are touring through Hershey, PA. The Museum takes you through the history of the Hershey company as well as featuring a cool interactive exhibit that lets you see what life was like for a worker in the original Hershey factory. More than just a museum though, the Hershey Story also features an hour long class in their chocolate lab, that teaches you the history of chocolate making, and takes you through all the steps of making your own chocolate bar. If you are planning a visit, make sure to try one of the Countries of Origin chocolate tastings. We got to sample a flight of six different chocolates from around the world and see how different they all tasted. Can you say yummy!?!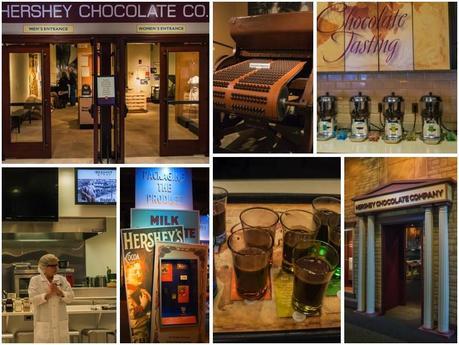 Hershey Harrisburg Area Attractions
Indian Echo Caverns
A trip to the  Indian Echo Caverns takes you on a surreal underground adventure. With hundreds of different rock formations, this 45-minute tour will leave you feeling like you've just visited another planet. The caverns were used by Native Americans, and then later by early American settlers as shelter before it was bought and turned into a tourist attraction in the early 1900′s. Now visitors travel from across the country to see the amazing formations that are truly out of this world. The Indian Echo Caverns are located about 15 minutes from Hershey or Harrisburg, and tours run about 45-minutes.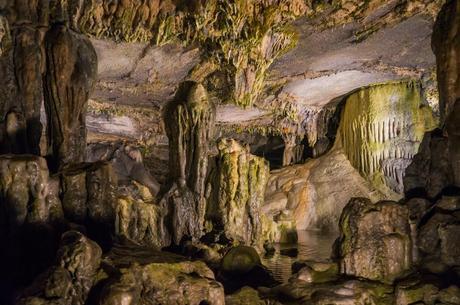 AACA Museum
What was started as a collector-oriented museum by the Antique Automobile Club of America in 2003, has quickly evolved into an extremely well regarded automobile museum. The AACA Museum features over 100 vehicles on display from every automotive era in addition to a nice selection of motorcycles, buses, memorabilia, and the coolest display of hood ornaments I've ever seen. The museum is well executed with period specific vignettes that make the attraction friendly to more than just car lovers.
for more info and location details see our full review of  the AACA Museum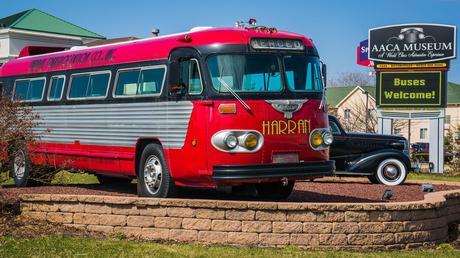 Pennsylvania National Fire Museum
Home to pieces of firefighting equipment from all across the US, the Pennsylvania National Fire Museum, was definitely one of our unexpected finds in the Harrisburg area. Our visit to the museum gave us insight into what life was like for early American firefighters, and really helped us appreciate how much firefighting has changed over the years. The museum features a large collection of firefighting equipment and other historical pieces, but what's most impressive is the large and incredibly well restored collection of engines. The museum is relatively small and can be toured in 60-90 minutes.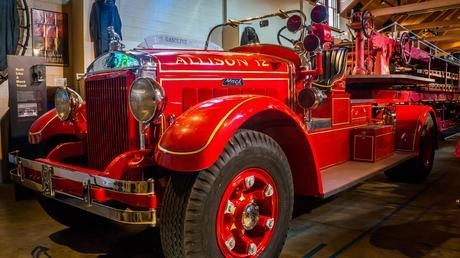 Midtown Scholar
It's not often that a travel guide will tell you to visit a bookstore. This should be an indication of just how awesome Midtown Scholar truly is. With over 4 stories of books, it's a book lovers paradise. Add in a coffee shop, bakery- cafe, an in-house art gallery, and a collection of antique books and it becomes a "can't miss" attraction. The Midtown Scholar has become a fixture of the local community in downtown Harrisburg, and is truly a sight to see.
for more info and location details see our full review of Midtown Scholar Bookstore Harrisburg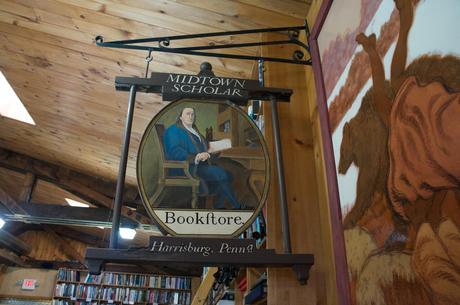 Broad Street Market
Located in an up and coming part of downtown, the Broad Street Market is a fun quick stop for some local produce, baked goods as well as  a quick bite to eat.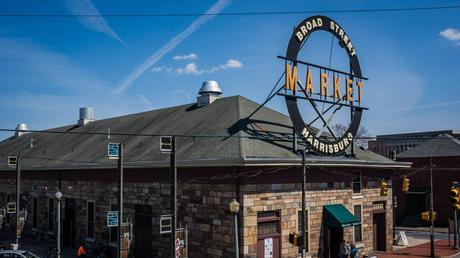 State Capitol Building
Heralded as "the handsomest building" by Theodore Roosevelt, the PA Capitol building is definitely worth a stop. Offering 30-minute public tours 7 days a week, it's definitely worth checking out. While most capitol buildings are typically sterile and austere, the Pennsylvania capitol building is filled with breathtaking craftsmanship.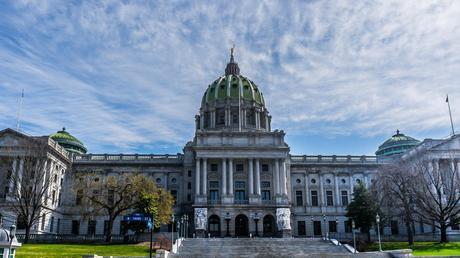 City Island
Located in the middle of the Susquehanna river City Island, is a hub of family friendly activities. With attractions that include  batting cages, mini-golf, an arcade, and even a steam powered train, it's definitely a great spot for fun! If you are a fan of baseball you can also catch a Harrisburg Senators game while in town and get up close to the action.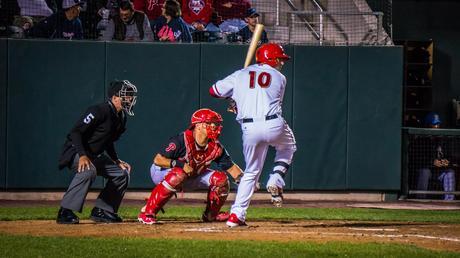 Where to Eat In Hershey Harrisburg
Char's at the Tracy Mansion
Occupying a mansion that was built in 1913, Char's is the only restaurant in the city that's located on the Susquehanna River. With a romantic atmosphere and a fantastic menu that features fresh and locally sourced ingredients, it's a solid choice for an evening out during a couples' getaway. 
for more info and location details see our full review of  Char's at the Tracy Mansion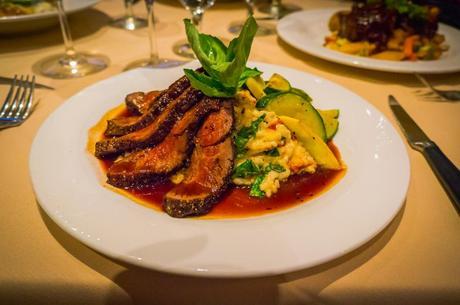 Fenicci's
Calling Hershey it's home since 1935, Fenicci's is a favorite of both locals and tourists alike. Featuring a traditional Italian menu combined with a few modern innovations it's a nice stop for either lunch or dinner. The atmosphere is fun and casual and the restaurant features an entire wall of neat old broadway posters. The biggest draw however is the house specialty, the Upside Down Pizza. First introduced on their menu in 1947, this pizza has been a Hershey favorite ever since.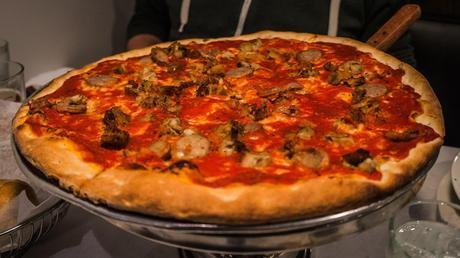 Bricco
Located in historic downtown Harrisburg, Bricco features a modern twist on classic Italian and Mediterranean cuisine. We found the food to be delectable while the atmosphere and menu kept everything feeling semi-casual and accessible. One of the best features was the fact that the menu rotates every Monday so they can highlight fresh seasonal and regional cuisine.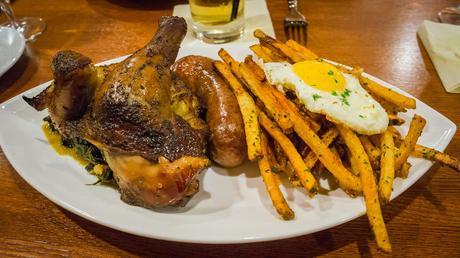 Suba Tapas Bar
In an interesting dining innovation, Suba Tapas Bar, is actually located on the second floor of the Mangia Qui restaurant. While Mangia Qui offers a full range menu, Suba features a large selection of Spanish style tapas, along with house-made Spanish style Sangria with creative herbal infusions. The environment is fun and causal and can do well for a couples' night out or a larger group of adventurous eaters looking to try something new.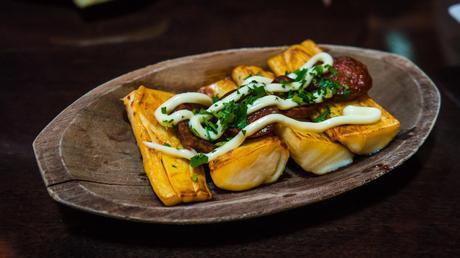 Momo's Barbecue
If you are looking for a quick &  hearty lunch, or a place to sit back and watch a game, Momo's BBQ is a great spot to do either. They feature some pretty serious BBQ, and their combination plates (like the one below with ribs & fish) are big enough to satisfy any appetite and still have some left over. Most impressive though is their extensive beer list  which features a solid mix of craft brew standouts like Troeggs, Abita, Southern Tier, and DuClaw.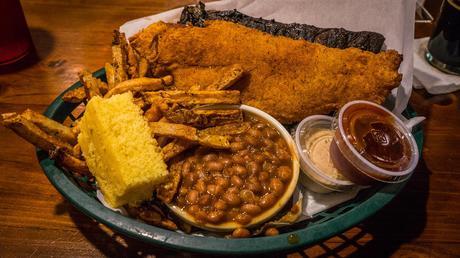 Little Amps Coffee Roasters
Little Amps features two Harrisburg locations. One downtown for the Mon – Fri shirt and tie crowd, and the other in the Old Uptown section of Harrisburg that's open 7-days a week. There aren't many places on this planet where you can enjoy fresh roasted and ground beans in a pour-over while browsing through a carefully curated selection of new and old vinyl records. If you do decide to stop in and are looking for something different, try the Uptown Ginger Brown. It's an espresso infused with ginger and orange zest and sweetened with a touch of brown sugar.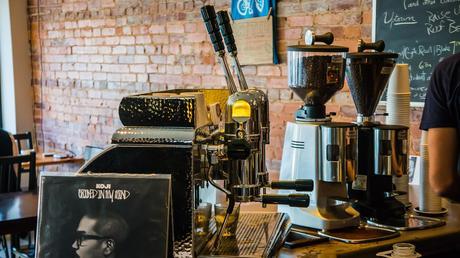 Where to Drink in Hershey Harrisburg
Troegs
Home of craft beer staples like the JavaHead Stout, Troegenator Double Bock, and the Perpetual IPA the Troegs Brewery and tasting room is a must visit for any craft beer aficionado visiting the Harrisburg area. With a constantly changing seasonal rotation and innovative rotating scratch series, there's always something new and delicious to try. If you find yourself having a case of the munchies, don't worry, their deceptively named snack bar features a wide variety of tasty treats that pair nicely with their sweet suds. The tasting area also features a self-guided tour that takes you through the brewing process, and a small shop where you can find your favorite brews to go.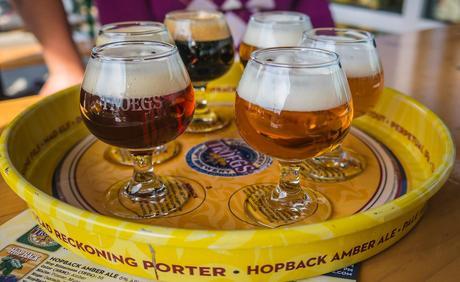 Appalachian Brewing Company
Open since 1997 the Appalachian Brewing Comapny  is one of the oldest brewpubs in the area, and after one visit, it's easy to see why they are now 7 locations strong. Featuring live music and a solid menu they could easily be a great addition to any trip before you even get to the best part, the beer. With eight year-round beers and a strong rotation of seasonal brews, you can easily find a favorite. Not sure what to try? The Susquehanna Stout is an easy drinker with a rich espresso finish. If you are looking for something lighter try the Water Gap Wheat. It's fresh, unfiltered, and it carries some nice citrus notes that make it pair well with almost anything.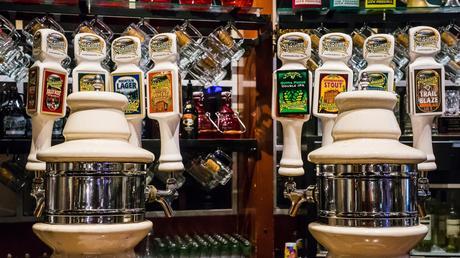 Vineyard and Brewery at Hershey
If you are looking for a more "refined" drinking experience then you definitely have to stop by the Vineyard and Brewery at Hershey. Yes, you read that correctly, it says vineyard AND brewery.

You can stop by for a tasting at both the winery and brewery or if you want a more in depth experience you can reserve a VIP tour that takes you behind the scenes. The location makes for a great spot to spend an afternoon and they do have special events with live music as well. When we stopped in we found the beer & wine to be very well crafted by a team that's not afraid to push the envelope and try new things.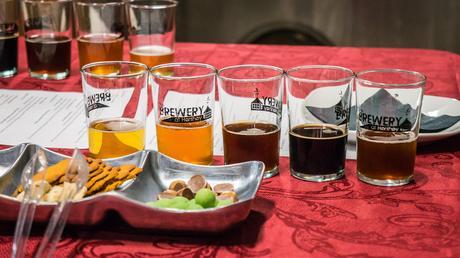 Where to Stay in Hershey Harrisburg – Pet Friendly Hotels
Now that you know that there are so many more things to do in the Hershey Harrisburg area, you'll need a place to stay. Here are some Hershey Harrisburg Pet friendly hotel options in the area.
Holiday Inn Express
Conveniently located on the eastern side of Harrisburg, the Holiday Inn Express is centrally located if you plan on visiting attractions in both Hershey and Harrisburg. During our stays here we've found the staff to be friendly and welcoming and the rooms are quite comfortable.
Check Rates for the Holiday Inn Express Harrisburg Here
for more info and location details see our full review of  the Holiday Inn Express Harrisburg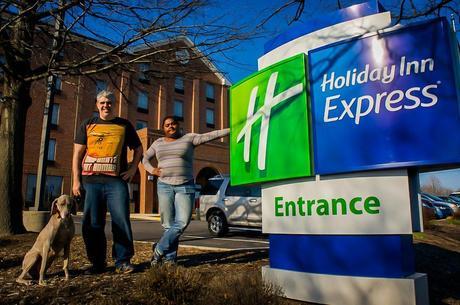 La Quinta Inn & Suites
A typical pet friendly staple for us, La Quinta offers a pretty good value and is a per friendly option that has no additional pet fee. Featuring two locations in the Hershey Harrisburg area, they are not as centrally located as some  properties, but both offer easy on/off highway access.
Check Rates for the La Quinta Inn Harrisburg Here
Candlewood Suites Harrisburg Hershey
Located on the North and South Eastern sides of Harrisburg, the Candlewood Suites offers a pet friendly hotel option that give you a touch of home for a longer stay. While there is a pet fee it's a fair trade off for a property that features a full kitchen in your room and nice touches like complimentary laundry room and an indoor pool and jacuzzi.
Check Rates for the Candlewood Suites Harrisburg
Easy Day Trips From Hershey Harrisburg
Whether you are flying in and renting a car or driving into the Harrisburg area, once you're there it serves as a great hub to spend a couple extra nights in order to visit some other cities and attractions that are nearby. Check out some easy day trip ideas from the Hershey Harrisburg area.
Gettysburg, PA
Located about an hour south of the Hershey Harrisburg region, Gettysburg, PA is an opportunity to relive a critical part of America's history. A trip through the Gettysburg National Military Park will walk you through one of the most critical battles of the Civil War.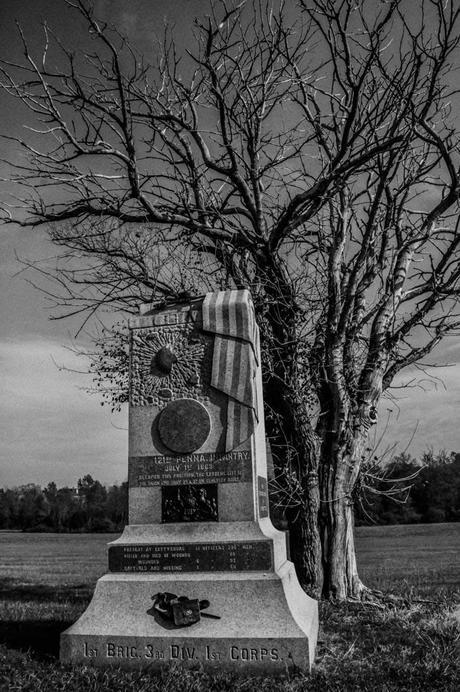 York, PA
Known as the "Factory Tour Capital of the World" York, PA is home to over 15 different factory tours including snack food favorites like UTZ Potato Chips, Martin's, and Synder's of Hanover. If food tours aren't your thing you can also check out the Harley Davidson Factory, see how violins are made, or visit an alpaca farm. York is only about 30 minutes south of Harrisburg on I-83.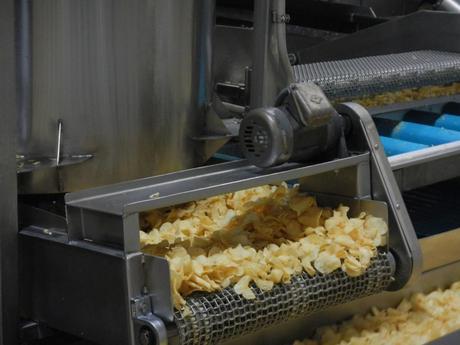 Lancaster, PA
Lancaster, PA is located about 45 minutes Southeast of Harrisburg, PA and is home to the country's largest Amish Community. It's a great place to visit to take a buggy ride, get a peek into the Amish life, and enjoy some delectable homemade treats. Lancaster is also home to the Turkey Hill Experience, which allows you to learn all about how ice cream is made, and you can even visit their taste lab to create your own ice cream.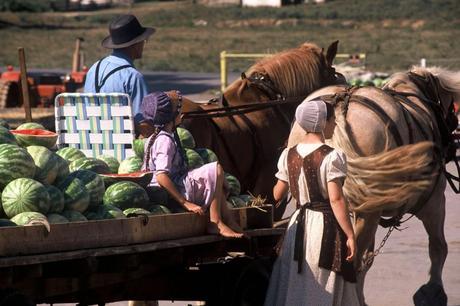 photo credit: www.padutchcountry.com / Terry Ross