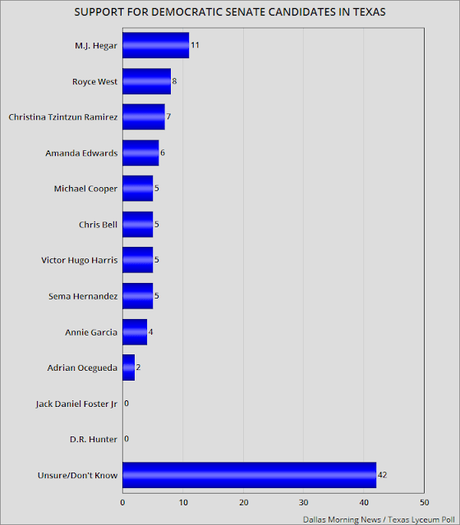 The chart above reflects the results of the Dallas Morning News / Texas Lyceum Poll -- done between January 10th and 19th of 401 potential Democratic primary voters, with a 4.89 point margin of error.
It is the latest poll I am aware of on the Democratic race to oppose John Cornyn for senator from Texas. And it shows the race is wide open. Most of the 12 candidates could wind up in a run-off race for the nomination.
M.J. Hegar and Royce West are leading, but only have 11% and 8% respectively. About 42% of primary voters still don't have a clue as to who they will vote for on March 3rd. How that 42% decides to vote will determine the winner (or more likely, who will be in a run-off).