With all of the expenses that come with traveling, who really wants to add another $60 to $100 for a ride to the airport? While you do have a few options on getting to the airport, they all have their pros and cons, and some of them can get quite expensive.
The Old Reliable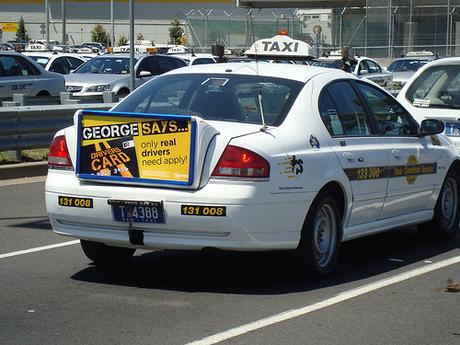 Image by: gmcabs.com.au
One of the oldest and most convenient ways to get to and from (especially to the airport) is through cabs or taxis. They'd cost you about $40 to $60 per ride from the CBD to the airport. While it is quite an expensive price to pay for a single ride, the security features built in each cab are nothing but thorough. The strict regulations implemented by government regulations ensures the safety and peace of mind of both passengers and drivers.
Expect that the taxi you ride will be in good running condition because their regulations state that each taxi must be inspected by mechanics every four to six months.
Any issues of safety are also addressed by regulations that require all taxis to be traceable to the company via two or three GPS devices hardwired into the system. Each would also have a security camera that can't be disabled by the driver.
The last measure to secure the welfare of passengers is with the mandatory physical and mental test and evaluation performed on the drivers to ensure that each driver is completely fit to drive a commercial vehicle.
The Shiny and New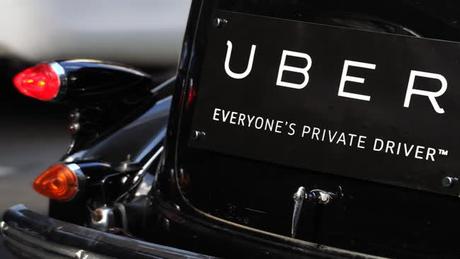 Image by news.com.au
These days, nearly everyone you know has tried Uber at least once. Most would probably even prefer it to taxis. While the taxis are the old reliable, they of course come with a few disadvantages. You're probably noticed how much more expensive cab rides get each year.
Ridesharing services like Uber would typically cost around 20% to 40% less than their traditional counterparts (taxis). Your typical uberX (small to medium cars) and uberASSIST (for people with disability) would cost around $32 to $41. UBERXL (SUVs and minivans) while cost you around $47 to $60 while UberSELECT (premium cars) will cost around $52 to $67.
What's more is that a few unscrupulous cabbies have given the rest of the good ones a bad name with airport taxi scams typically targeted to unsuspecting tourists. From double tariffs, to manual credit card swipes, to broken metres, to even insistent wannabe hotel gurus, there are so many unsavoury tactics done by a few bad eggs. Because of this, people are starting to go with the option that is not only cheaper but also believed to be safer.
One of the dangers of taxi rides is the anonymity between drivers and passengers. This makes the ones with dishonourable intentions a little braver to do devious things. According to reports, Uber has reduced this risk by removing that anonymity. Both you and the driver will be able to see each other's profile before booking a ride. Uber takes it a step further with its safety feature called "share my ETA" which allows passengers to share their journey real time with family and friends. Just as with ATIA, Uber also has strict guidelines before allowing any driver to deploy under their brand. However, unlike ATIA, they do not require security cameras in every vehicle.
A Cheaper Alternative
While Uber may be cheaper than taxis, it's still not the cheapest option available for you. If you own a car and is about to go to the airport from your home, the even cheaper alternative would be for you to drive your own vehicle and consider parking in Brisbane Airport or any airport closest to you. Make sure that you park with a company that provides a free airport transfers and you get to save heaps compared to parking in the actual airport and on transport to and from.
Before you resist the mere idea of needing to drive yourself to the airport, looking for parking, and all other seemingly bothersome things, let's look at the costs. While your alternatives, albeit more comfortable, will cost you much less. You can get offsite parking for as low as $7 per day and you get to enjoy services like free shuttle busses to and from the airport for free. Instead of paying up to $60 (sometimes more), for a single ride, you can pay as little as $35 for a trip plus gas.
Still unconvinced? Here's a comparison of costs, assuming that you're taking these modes of transport to Brisbane Airport for your trip, and back to the CBD when you return:

If you're looking for one of the cheapest ways to get to your flight — don't Uber, park and ride instead!