It is nearly three years since I visited Stockton Bury Gardens where Tamsin Westhorpe gardens. The gardens made a big impact on me and I am slightly horrified I have not yet returned and three years have passed. I need not feel too badly though as I can read about what I have been missing in Tamsin's book based on her gardening experiences called 'The Diary of a Modern Country Gardener'.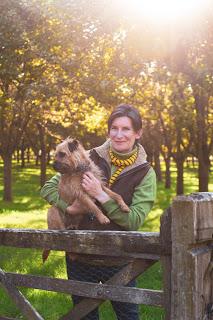 This is a beautiful book, full of fantastic photographs, practical tips and plant lists all within a context of down to earth real gardening experience. This is not a pretty twee account of deadheading a rose or two, this is a book that has humour and realism that is both informative and entertaining. I am not sure I have read a gardening book with discussions about appropriate cold weather underwear (these things matter). The December chapter is called 'A pocketful of mucky tissues', this scarily resembles my winter pockets in the garden. The book is written as a diary so we progress month by month through the year in the garden. I like that the year starts in February at snowdrop time and ends in January as I feel this represents how I see the gardening year as well. Each month is prefaced with a 'Toolkit', the things you will need to help you through the month and there is also a handy 'Things to do' list with items such as 'visit a bluebell wood' and 'clip box and yew hedges but check for nesting birds first'.
I would also caution you that if you buy this book you might need to guard your bank balance against the lists of must-have plants. They are indeed must have! After reading this book the outcome is of course predictable. I must revisit Stockton Bury this year.
I took the opportunity to ask whether Tamsin would answer The Questions; I was delighted that she agreed to do so and her answers are below.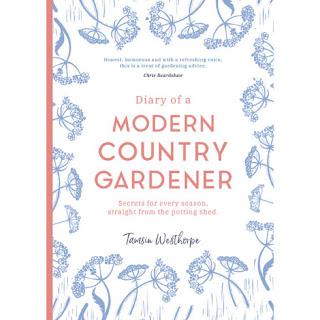 The publishers of the book also kindly have agreed to let me give away one copy of the book. In order to win please leave a comment on this post telling me who your garden hero is by midnight on Tuesday March 3rd. The winner will be chosen at random and notified below so please do not leave an anonymous comment (I will not know who you are) and do check back. Terms and conditions for the giveaway can be found here. Good luck!
A visit to an open garden or small specialist nursery. The trick to a great gardening day is to find someone who enjoys a garden at the same pace as you. Obviously I'd also like to come home with a boot full of plants and arrive to a meal cooked by someone else!
Gnome. My late great-aunt had a very old gnome in her garden and as children my sisters and I would always head down the garden to find him. My sister now has this gnome in her garden. One is enough though, and they must sit in an unexpected place!
Diary of a Modern County Gardener is published by Orphan Publishing