This is one cat that no one will mind having on the table because the Stained Glass Cat Lovers Table Lamp  is just so cute! This unique piece combines the artistry of a sculpture with the craftsmanship of stained glass. You may even want to buy two to have a matching set for your end tables. It's the perfect gift for your favorite cat lady.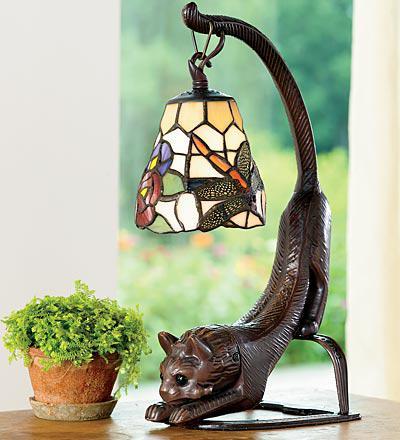 Stained Glass Cat Lovers Table Lamp
This lovely feline will illuminate you heart as well as your home. This product has received rave reviews, so you can be assured that you will love it too. For more information or to order, click here.