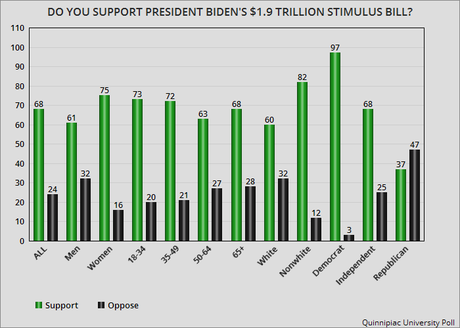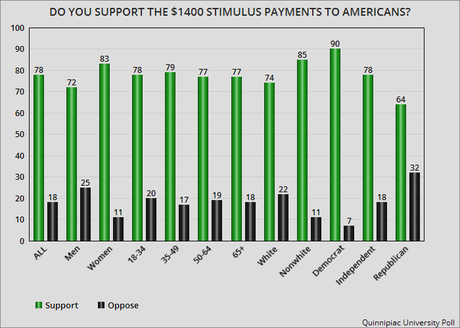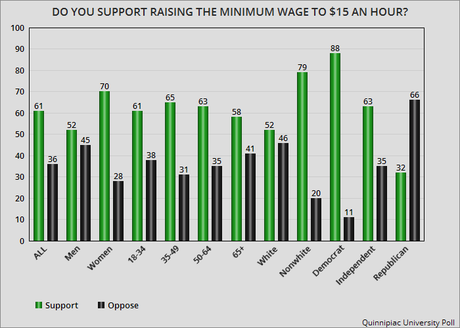 The charts above reflect the results of the Quinnipiac University Poll -- done between January 28th and February 1st of a national sample of 1,075 adults, with a 3 point margin of error.
It's hard to understand why the GOP is opposed to President Biden's stimulus bill. It's not because it spends to much, because they are perfectly willing to spend when it comes to rewarding the rich. It has to be just because it was proposed by a Democrat (and they are afraid it will work, getting people to like the Democrats even more).
But opposing it is not winning them any friends. The public likes President Biden's proposal. About 68% like the bill in general, 78% like the $1400 payments, and 61% like that it would raise the minimum wage to $15 an hour.
The Republicans would be better off to jump on board and claim equal credit for passing the bill.