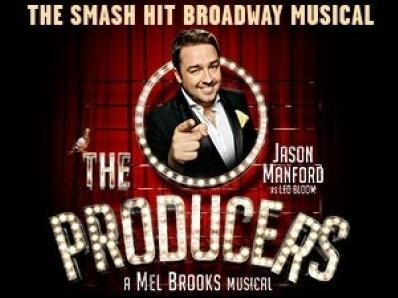 Cast
Max Bialystock – Cory English
Leo Bloom – Jason Manford
Franz Liebkind – Phil Jupitus
Roger de Bris – David Bedella
Ula – Tiffany Graves
Carmen Ghia – Stephane Anelli
Show Date: Monday 11th May 2015
Max Bialystock is a producer on Broadway and his latest show closes as quick as it opens. He is down and out and when accountant Leo Bloom turns up at his office one day he manages to give Max his latest scheme . . . You can actually make more money with a flop than a hit. The idea is born and after Bloom eventually breaks out of his boring life to realize his dream as a Producer on Broadway they go to work on finding the worst play, worst director and worst actors to star in the biggest flop Broadway will ever see. Or so they think!
Now this is a show I don't know a massive amount about, I had seen the film once many years ago and have heard 'I Wanna Be A Producer' quite a few times, I like that song a lot. It has so many brilliant songs that work well in the off the wall crazy and hilarious show. It is probably the funniest show I have ever seen, honestly so many ways it will make you laugh. It has the one liners and songs with risky lyrics as well as plenty of slapstick comedy moments. Who would have thought a show could make you really laugh at Hitler? Well this one certainly does that.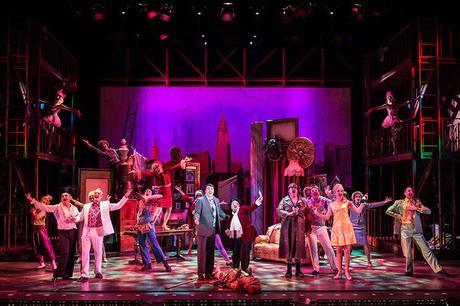 An incredible cast have been put together for this touring show and each and every member looks like they are having a truly incredible time up on the stage. Plenty of different types of dancing throughout the show which may go a little unnoticed with so many things constantly happening. Quite a few moments of tap dancing, which I still find to be my favorite.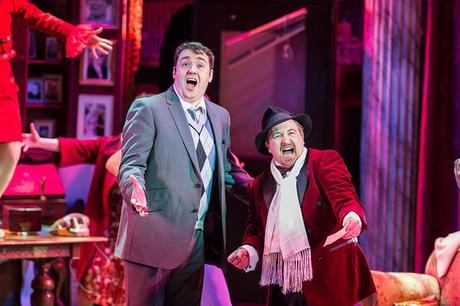 Jason Manford and Cory English work very well together as the scheming producers. Who knew Jason Manford had such a good singing voice and he could nail all of the dances? Absolutely brilliant and I will never look at him the same way again (meaning that in a very good way). He really does have some hilarious moments as Bloom has plenty of issues with social situations watch out for that blue blanket. Cory English as Max stole the show for me, he owned the stage and really puts in so much energy from start to finish. The scene stealing moment certainly came as he gave a review of everything that happened even the intermission with ice cream, yes that will make more sense when you head off to see The Producers!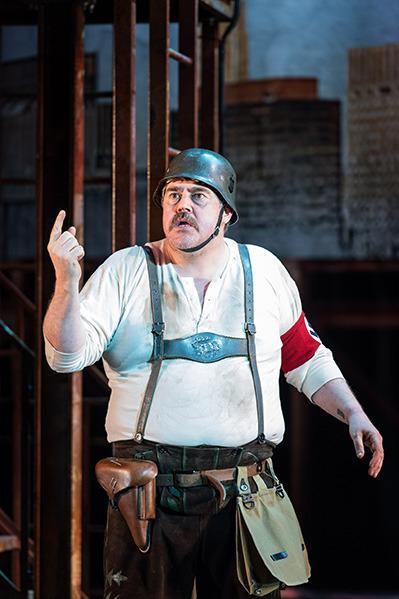 How everyone on stage manages to keep a straight face when Phil Jupitus is on as Franz Liebkind the Hitler loving German who wrote the play 'Springtime For Hitler' honestly absolutely brilliant. Those crazy little dances and threatening people with the gun, which only ever seems to hit pigeons. I can't really imagine this shows transfers very well to Germany . . .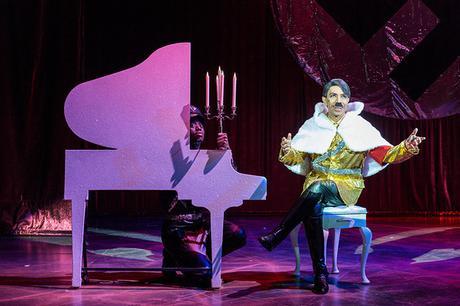 I could not write this review without mentioning the incredible David Bedella, lets face it this is who I was most excited to see. I still hold a lot of love for him from his performances in The Rocky Horror quite a few years ago now, he was in it for two tours and truly fantastic as Frank. Let's hope he is back again next year! In this show he is incredibly camp and very over the top and in a dress the first time we see him. He has such a brilliant on stage presence.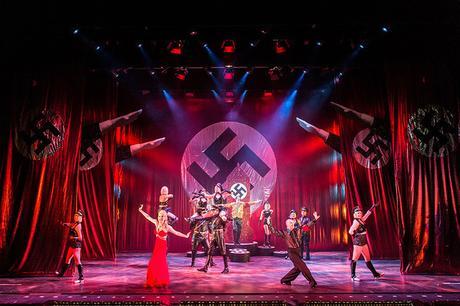 You will not laugh this much in the theater for a musical, which is such a big compliment. Make sure your not easily offended though as it does push close to the edge at times, but that is certainly something I love. You won't believe what you're seeing at times, but again in a very good way. I really do recommend that you catch this show in its remaining 8 dates in the UK. I wasn't really expecting much from it but then had a fantastic night, what better way to spend a Monday than at the theatre?
So make sure you check it out if it hasn't come to a theater near you yet . . . Look here!