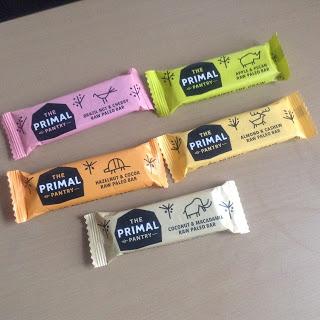 Recently I was offered to review some bars from The Primal Pantry, and since at the time I was on my sugar-free diet I thought I'd give them a try. The Paleo Diet as many will know eschews refined sugars and grains in place of natural fruit sugars, nuts and so on. To that end these Primal Pantry bars are made with mixtures of dates, dried fruits, nuts, coconut, cocoa etc. They're rather similar to Nakd bars, but have less fruit and more nuts. Below are my thoughts on each flavour:
Coconut and Macadamia: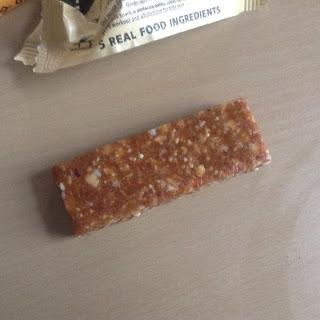 I love coconut, and I love macadamia nuts (despite my on-off allergy to them) so the two in one bar sounded like heaven. And this is indeed a very tasty bar, it's very filling and satisfying, and reassuring to know it contains healthy fats from the macadamias and coconut. Luckily no allergic responses! Very tasty indeed.

8.5 out of 10.


Almond and Cashew: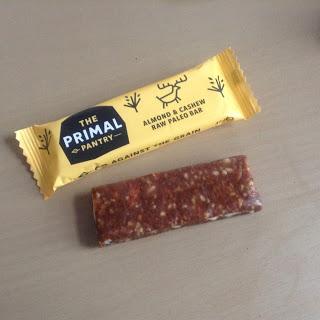 I love cashews as much as I do macadamias, but sadly they don't always love me back. I chanced it this time and luckily had no problems! This is a very tasty bar indeed, sweet and chewy with a nice creamy flavor from the cashews and slightly nuttier savory edge from the almonds.

8 out of 10.


Apple and Pecan: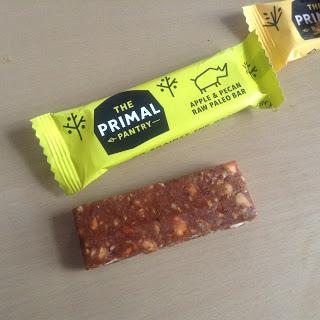 This was an interesting one...the fruity Apple flavor was lovely, and even though I'm not generally a fan of pecan nuts they worked very well with the apple. Refreshing and filling. 

8 out of 10.


Hazelnut and Cocoa: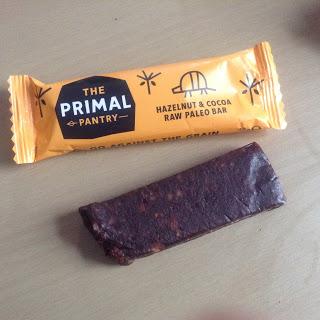 The first chocolatey bar of the bunch, this one let me down a bit in that it wasn't quite "Nutella in bar form" like I'd hoped, but it was still a very tasty bar despite that! It's like a richer nuttier version of the cocoa Nakd bars.

7.5 out of 10. 


Brazil Nut and Cherry: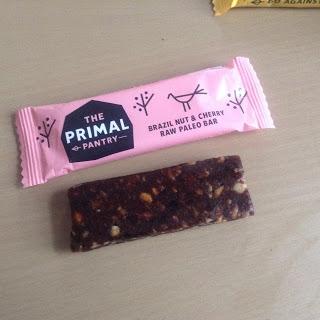 This one was interesting...I'm not a great fan of Brazil nuts but they worked well here combined with the cherry..nice if you like a sharper, sour taste. 

7.5 out of 10.


Overall, I have to say these Primal Pantry bars are all very tasty and filling, and a nice alternative to the omnipresent Nakd Bars, but flavour-wise they're a mixed bag. Some of the combinations are perfect such as macadamia and coconut, whilst others don't quite work. I think it's due to the different types of nuts used, some of them don't translate well in bar form. Still these are tasty bars and if you're avoiding gluten, dairy or refined sugars they're a perfect on-the-go snack.