No don't look at the hair, I had no idea the wind had blown the bejesus out of it.
But I must say it was a welcome cool breeze, so I wore the delicious 1970s nylon frock Mrs D of Hello the Mushroom sent me last week.
A perfect fit.
And gosh, a bit of tan-action going on there with all the swimming we've been doing this summer.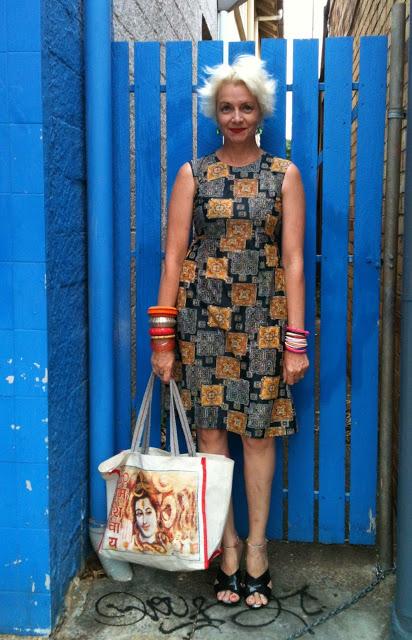 Summertime also means mosquitoes come a'flocking and I end up a'scratching, resulting in delightful join-the-dots scabs and scars.
Hmmmmm.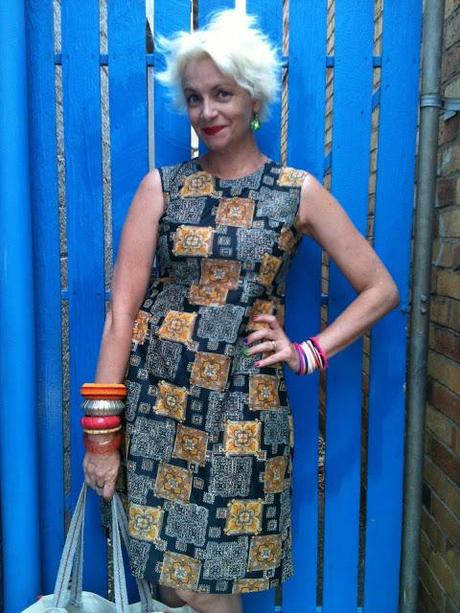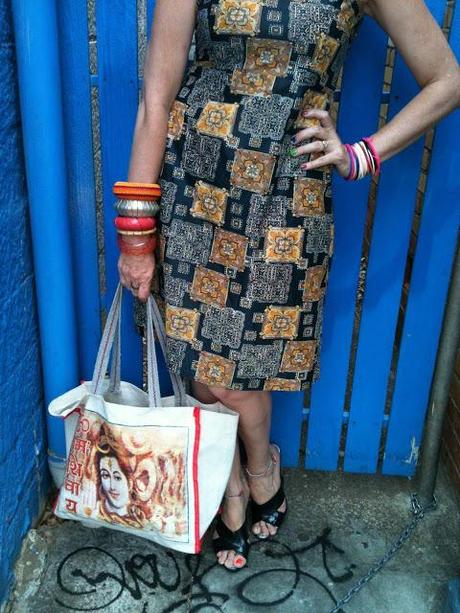 Evidence of lots of sea and sand: peeling toenail polish.
Meh!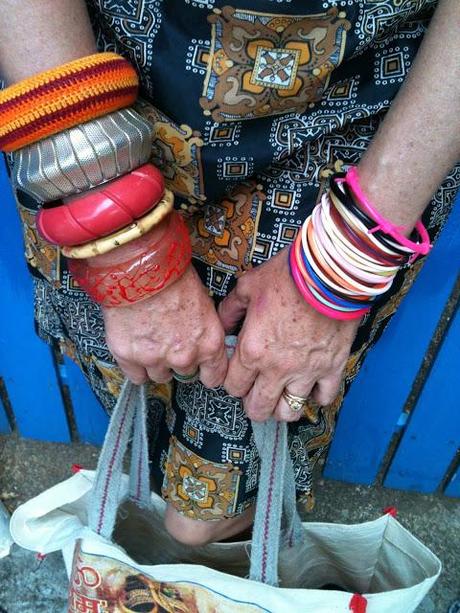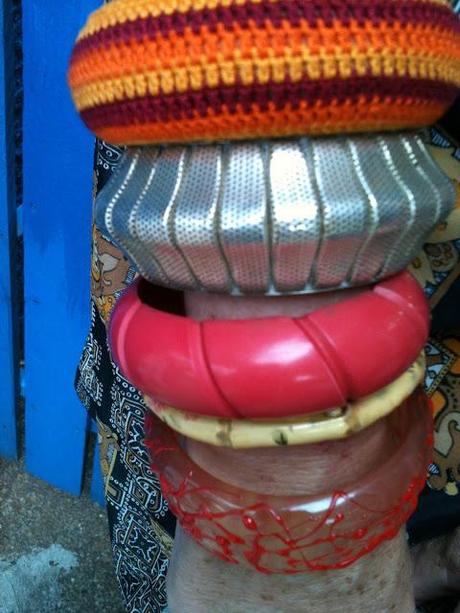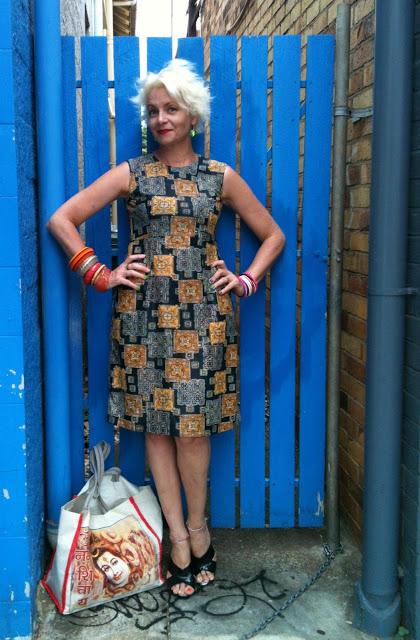 Frock - gifted by Mrs D of Hello the Mushroom
Crochet bangle - art gallery bargain
Anklets - gifted by reader, Tra-la-la
All other jewelry - thrifted
Bag - craft market
VW Melissa wedges - Melissa sale
Well that was a few days ago.
Today I found this gorgeous print in the Salvos for $10, it's called The Ice Cream Vendor, by Huldah Cherry Jeffe (1901-2001).
I did a wee search on Huldah and many of her beautiful paintings depict exquisite red-cheeked Parisian lassies with huge sparkly eyes and bright red lips.
So charming.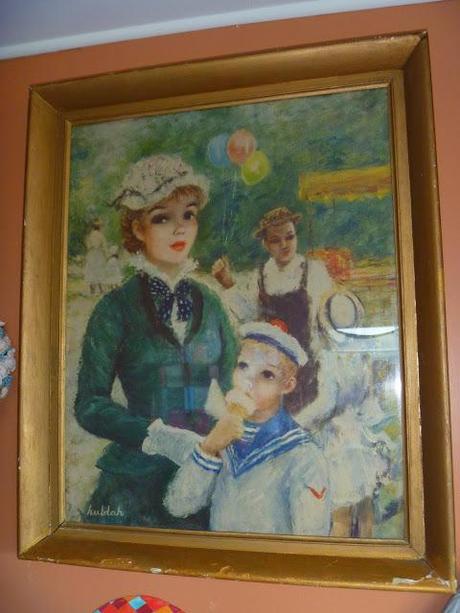 I even love the crumbling frame.
I have a "thing" for imperfections, they convey warmth and a life well-lived.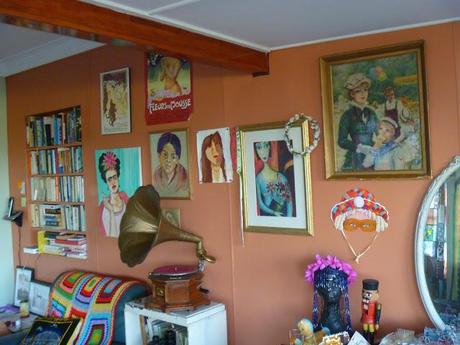 The latest treasure joined my wall of portraits of women.
I've been collecting pictures of interesting female faces for about a decade now, I ran out of wall space long ago, yet I can't give it up.
I'm not interested in landscapes.
I love faces or paintings of furnished rooms: evidence of humanity.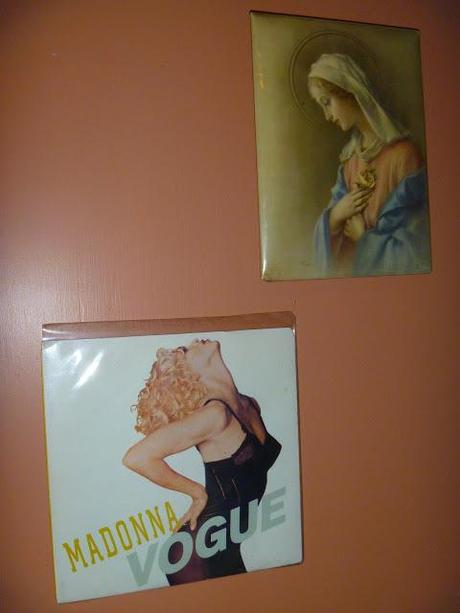 My two Madonna's chat, debate and bicker constantly.
I bought the Vogue single from Nelly of Vintage Wishes.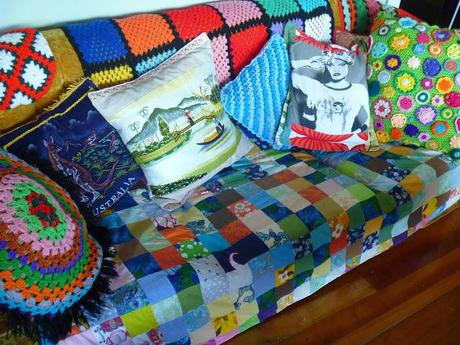 This rather old and faded patchwork quilt covers up the sofa cushions that are getting tatty - just three bucks from Vinnies.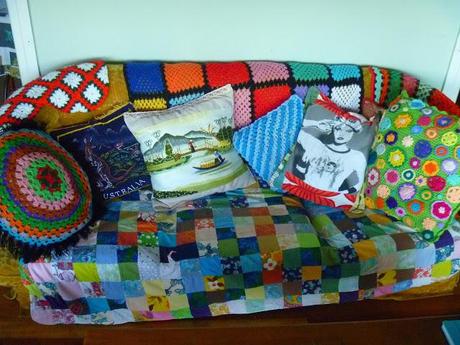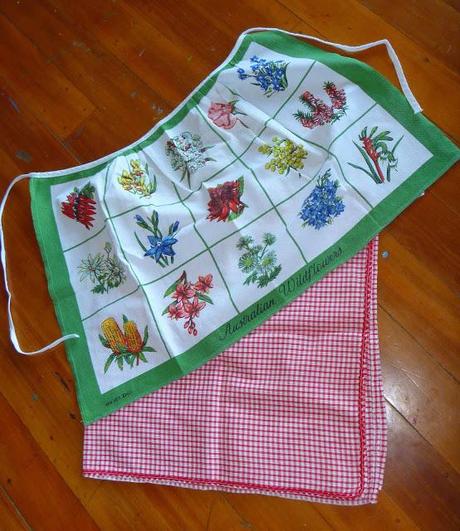 There seems to be an abundance of lovely old aprons in the op shops and I love this one of Australian wildflowers.
I picked up both the apron and gingham tablecloth for a couple of bucks from Vinnies.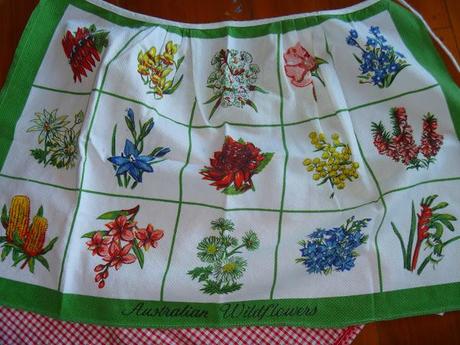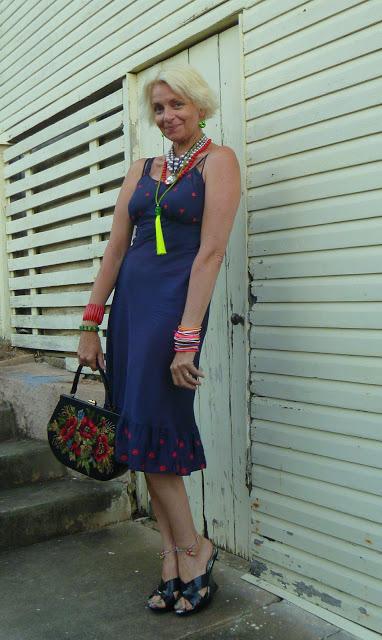 No time for make-up today.
Not a scrap.
Only time to slide on this glorious 1960s slip I snapped up for a song from The Slipperie's Boxing Day sale.
It has embroidered flowers on the bodice and frill **faints**.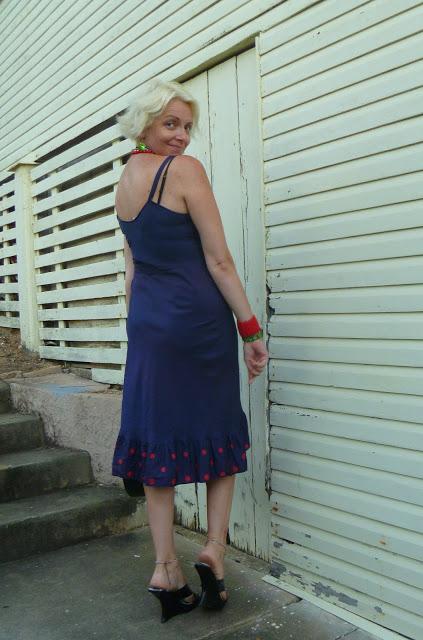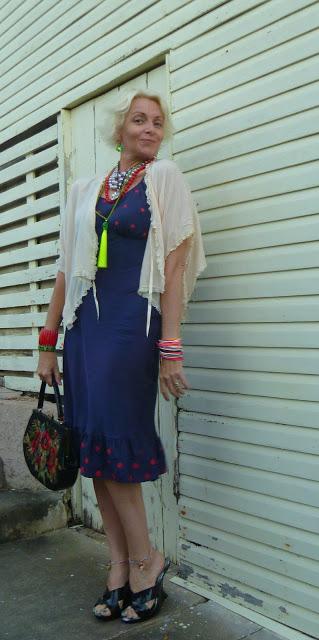 Another Etsy bargain, this time from Niddiebone; a
 1930s fine silk bed jacket for just five bucks!
Yes I did scream with joy when I unwrapped it.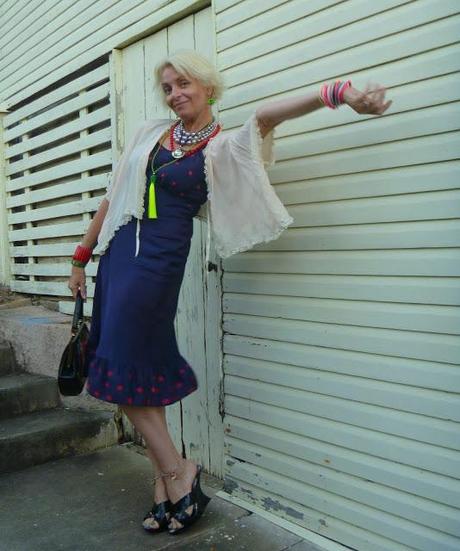 1960s rayon slip - Etsy, The Slipperie
1930s silk bed jacket - Etsy, Niddie's Rag and Bone Shop
Green skull necklace - craft market
1950s tapestry bag - gifted by my dear sister
Anklets - gifted by Tra-la-la
All other jewelry - thrifted
Shoes - as before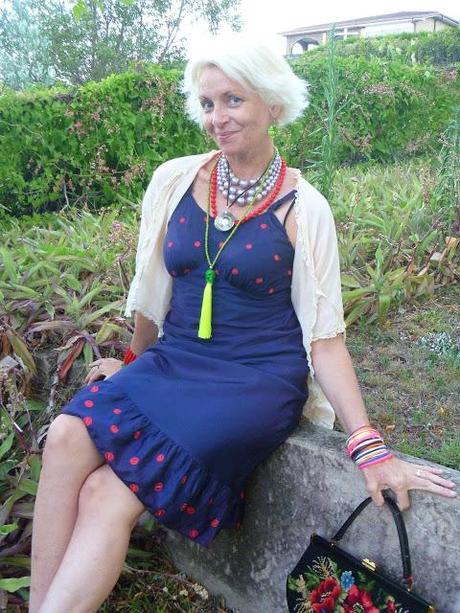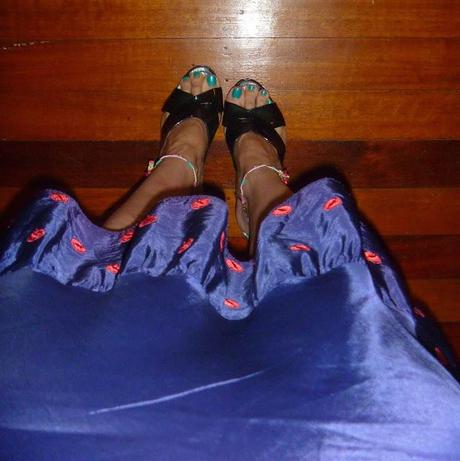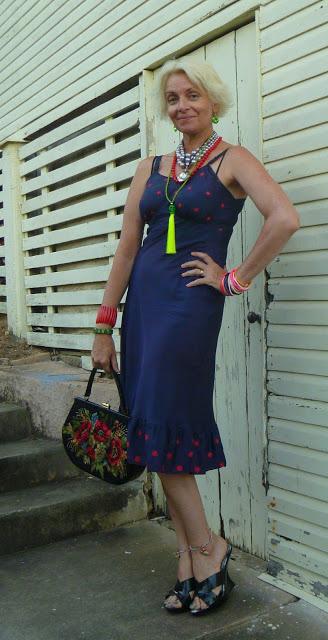 I hope you're hanging in there, you can do it, yes you can!
Love Desiree xo