Attracting new customers online and developing deeper relationships with existing ones is more important than ever in the digital age, the progression of consumer technology gives customers more choice and freedom than ever.
Communicating with customers is on our minds this week, which is why we're delighted to bring you a joint blog post with our partners at Mojo Your Business, an award winning training consultancy, specialising in communications skills.
With a common passion for helping our clients communicate effectively, we've been thinking a lot about how Mojo's expertise in storytelling can complement your inbound marketing strategy, helping you learn to tell the story behind your brand and develop deeper relationships with your customers.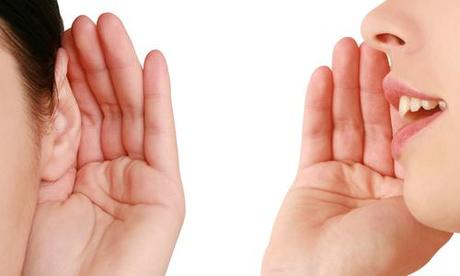 The Connected Customer
We know communicating with your customers has always been at the heart of your business but communication has changed. The reason? The explosion of consumer technologies and social media is creating a new type of connected customer.
The connected customer is discovering content in new ways and becoming adept at avoiding traditional marketing techniques. They can record programmes on DVRs and speed through the adverts, ignore banner advertising on websites and want to talk to brands directly on social media.
How Inbound Marketing Can Help
The key to communicating with the connected customer lies in understanding how to replace interruptive messaging with content that really helps customers find a solution to their problem. We believe inbound marketing is one of the most effective and intelligent ways to do this.
At the heart of the inbound methodology lies the creation and publication of blogs, articles and content downloads that help potential customers solve their problems and provide answers to common questions - a great start to helping you attract the 'right' visitors to your site, visitors who are more likely to convert.
For more details on inbound marketing, click here. 
Storytelling in Content
Creating this content is central to the inbound marketing methodology, but it's not unusual for content production to seem challenging to businesses, and it can be difficult to know where to start.
The connected customer demands a lot more from brands and businesses in the digital age. They want to interact on social media, learn more about the people behind your business and build a truly engaging relationship with you.
In our experience we see clients fundamentally challenged by the notion of publishing regular content about what they do and how they do it. Not because they are inexperienced, and certainly not because they are devoid of opinion. Many of the people we work with are top of their game but articulating an opinion, translating their passion into publication is a totally different challenge.
Mojo MD Sara Knowles has the answer - look into the stories in your business, and share those stories with your customers.
A Great Story
"I'm frequently asked by businesses how they can create interesting, engaging content around their offering. At one training session, the owner of a dry-cleaning chain asked me how he could find the stories behind his business. I relayed to him the story I had been told by the owner of a similar business.
"A man has a vital interview in an unfamiliar city, parks his car, can't find the pedestrian exit and climbs over a fence to take a short cut, resulting in a 12 inch tear appears in his trouser leg.
"He dashes down the street and finds a dry cleaner, with a repair sign outside. The woman behind the counter notices his panicked expression AND the rather obvious tear. She takes the man into the back office, finds some other trousers for him to wear while she fixes the tear. Twenty minutes later his trousers are repaired but he's in danger of missing his interview slot. The woman asks him the address for the interview and escorts him there in just in time to make his interview.
"This proves there are always great stories in and around a business. The trick is to find the story behind the bare facts, the context in which it occurred and the positive consequence for the customer."

Share Your Story
Sharing the powerful stories behind your core business highlights the character of your company and shows what customers can expect from you.
Look at the people in your business to gather important information from. Do your customer-facing teams have input from the customers they speak directly to? Do your sales or support teams have powerful intelligence to use? As digital marketers, we want to incorporate these invaluable stories into our marketing plan. Look for the stories in your business and share them on social media.
Even better, if you are doing a great job of engaging people in your social communities, they will do it for you.
The future of business is digital, and the future of marketing is about sharing remarkable content that helps your customers decide that you are the brand or business for them.
Finding and sharing stories which highlight the great experience your customers can expect from you is a powerful element of your marketing strategy.
Have you used storytelling in your content? Was it effective?