Do you like yourself enough to feel comfortable being alone? If so, congratulations! That can be a good sign of a well-adjusted, well-rounded personality and an understanding of the power of self.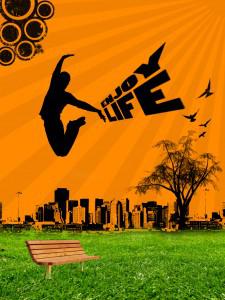 The other day I met someone who told me she was going to Tuscany and would be renting a villa for two weeks with her family. Wow, I said, that sounds awesome. She replied, "I'm not going with anyone special. I've been divorced for three years."
I looked at her and exclaimed, "Yes, you are going with someone special – yourself!"
This woman was going to be accompanied by close family members, so I asked why she didn't consider those folks special. For her, "somebody special" ONLY meant a person of interest of the opposite sex – no one else would or could do. It seemed as if this woman didn't truly feel complete without a male partner or husband at her side.  At any given moment, any one of us could find ourselves without a significant other on our arm. What then? Live miserably until Prince Charming shows up?
I suggested just being by herself was special enough, but I doubt she believed me.
I've known folks who travel alone, and consider it a treat to do so. They love their own company – they can do what they want to do when they want to do it, make decisions without consulting another person, and are excited about opportunities to make new friends.
Of course it's always enjoyable and memorable to enjoy experiences with others, which can certainly double the fun. But, we should never hesitate to live our lives without a pre-defined "somebody special." How limiting that would be!