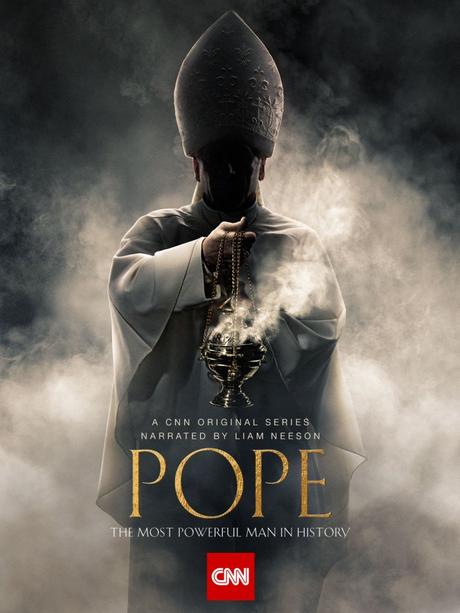 Want to learn more about the Pope and how he became the most powerful man in history, and at the same time enter for a chance to win a trip to Rome?
CNN is airing a 6 part Original Series that goes inside the Vatican to reveal the true power held by Popes throughout the ages, while offering viewers a chance to win a FREE trip to Rome, that includes airfare for two, a hotel for 5 nights, a private tour of Sistine Chapel, and a $500 Gift Card.
Each episode examines the history of the Papacy (office of the Pope) that goes back 2,000 years to the origin of the catholic church, and concludes with the modern day Papacy.
The sixth episode focuses on Pope John Paul, II, reign. John Paul II, became the first Pope that catholics and non catholics saw as an Icon, because of his ability to utilize his  faith and power to deal with world affairs.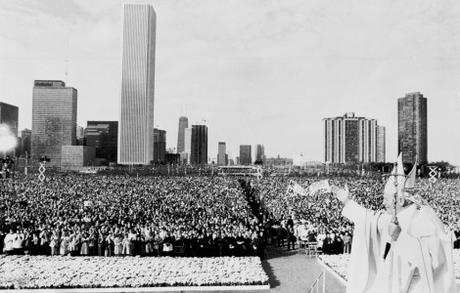 Pope John Paul II's address in Grant Park on Oct. 5, 1979. (Ed Wagner Jr. / Chicago Tribune)
I remember in 1979, while living in Chicago, Pope John Paul II became the first Pope to visit the Windy City.  I was a young girl then, but remember my mother taking my brother and I downtown to get a glimpse of the iconic figure.  That day the Pope was able to bring Chicago together.  That day our color, or religious background didn't matter.
During his speech at Chicago's Grant Park, he looked out and saw people of different races, beliefs, and, economic backgrounds and  spoke these words:
"This is the way America was conceived; this is what she was called to be. . . . But there is another reality that I see when I look at you. . . . your unity as members of the People of God."
Check out the trailer for the CNN docu-series below and enter for your chance to win a trip to Rome HERE.