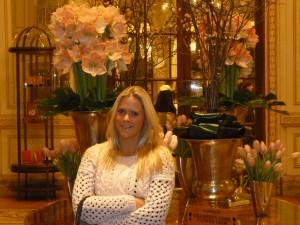 The Plaza Hotel lobby…
If I could give you one piece of advice as a New York newbie, it would be go to the Plaza Hotel. Do not pass go, do not collect £200, go directly to the Plaza. However, if you want to include the Plaza hotel in your itinerary, you'll need more than this one piece of advice.
Gleaming, in one of the most prestigious areas of NYC stands the Plaza hotel. Entering the lobby, be prepared to be blinded by the most beautiful chandelier you have ever seen as you step into a Gossip Girl worthy parlour. Macaroons teeter on solid silver stands and strawberries and marshmallows huddle on the bottom tier waiting patiently to be dipped into a rich chocolate fondue.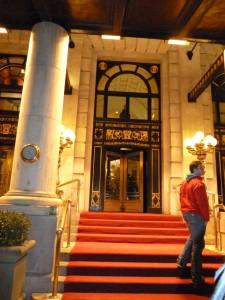 Going to the Plaza was one of the highlights of my trip and I can confirm it's totally worth splashing the cash on should you wish to find out exactly what all the fuss is about.
Book Now
Whether you are going to NYC next month or next year, don't hang around. The Plaza has an extensive waiting list and it doesn't matter if you are Madonna, you're not getting in without a booking. I booked four months in advance. Just saying.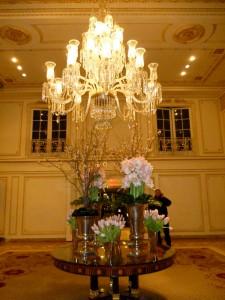 Dress Up 
You are going to one of the poshest hotels in NYC, this is not a place for your Uggs or hat hair for that matter. If you look jet lagged, hungover or even vaguely windswept, people will stare and it will be embarrassing. Don't want to feel like Dan Humphrey on the Upper East Side? Put on your poshest frock and channel your inner Blair Waldorf.
Indulge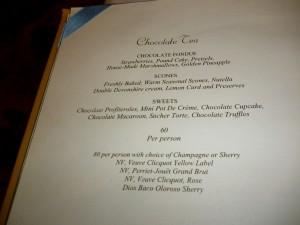 Don't go to the Plaza if you're on a diet. Indulge and opt for the Chocolate Afternoon tea. It's delicious, it's calorific and it's 100% naughty. I shared a Chocolate tea with my boyfriend as unlike the Eloise Tea that includes sandwiches it's rather rich.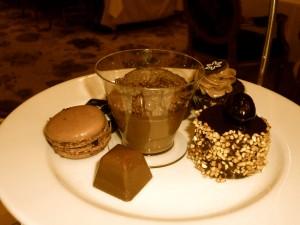 The top tier…
This was the most delicious treat we ate all week and trust me when I say that pancakes at the Mandarin Oriental were hard to beat.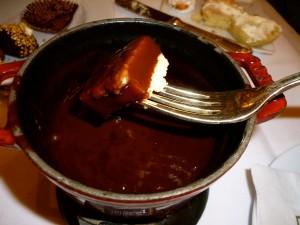 Fondue! $55 (Excuse the spectacularly bad Iphone pics)
I can't wait to go back and try the other afternoon teas, especially the New Yorker as this includes New York cheesecake and black and white cookies! Have you enjoyed afternoon tea at the Plaza? Did you rate it, or hate it? x
Preferences Preferences Preferences Preferences Preferences Preferences Preferences § 1 2 3 4 5 6 7 8 9 0 - = Backspace Tab q w e r t y u i o p [ ] Return capslock a s d f g h j k l ; ' \ shift ` z x c v b n m , . / shift English Deutsch Español Français Italiano Português Русский alt alt Preferences