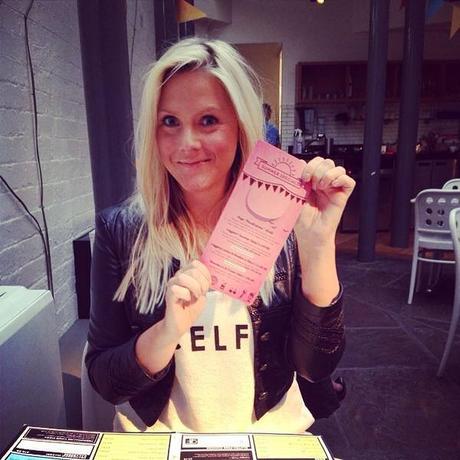 I'm obsessed with Pizza Express dough balls. Sometimes I order two portions instead of a main course. I've been known to visit Pizza Express especially for their dough balls more than once a week and even find myself picking them up in the supermarket. So when I was invited to try their new summer menu, my first concern was whether it would have dough balls on it. To my relief the new summer menu is just an update of the old menu *phew* boasting a few lighter dishes that are designed to tickle your fancy during the warmer months.
We kicked things off with a prosecco cocktail that was simply delicious and had a little look at the menu.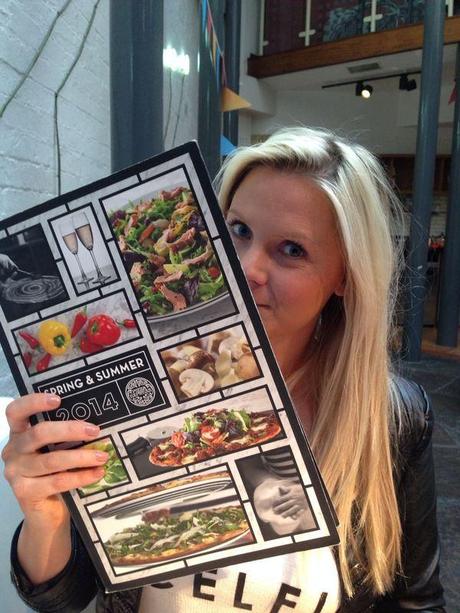 For me Pizza Express is the kind of place that everyone likes and most people know the menu inside out. So, it was nice to see a few surprises on the menu. For starter I ordered a salmon risotto. If you read my last post, you will know I love a good risotto and this one didn't disappoint.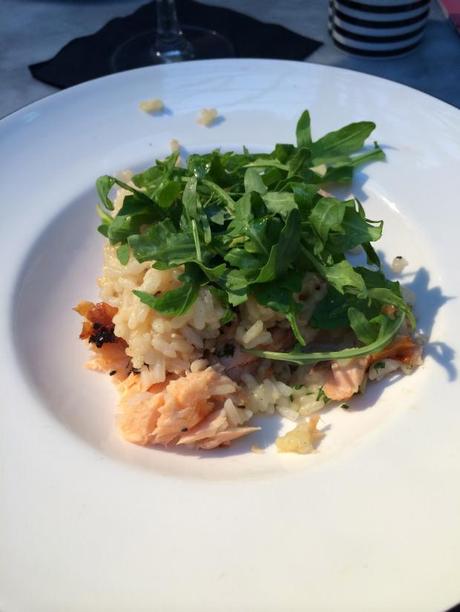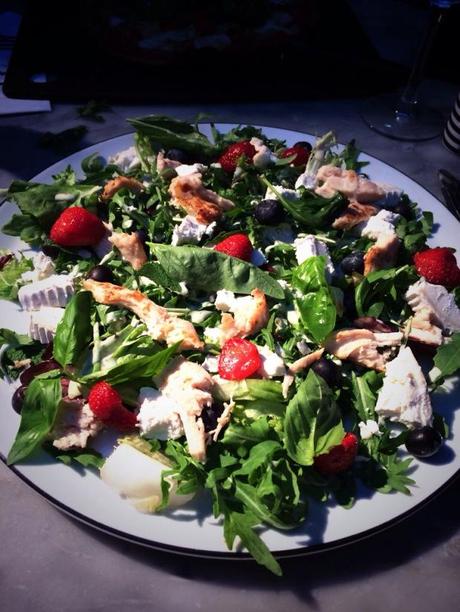 For main I chose something less carby than usual, the chicken and goats cheese salad. Can you believe that this salad was only 350 calories? It is huge! I've never had strawberries or blueberries in a salad before but it was actually quite nice. I was so smug about choosing a salad over pizza that I ordered this…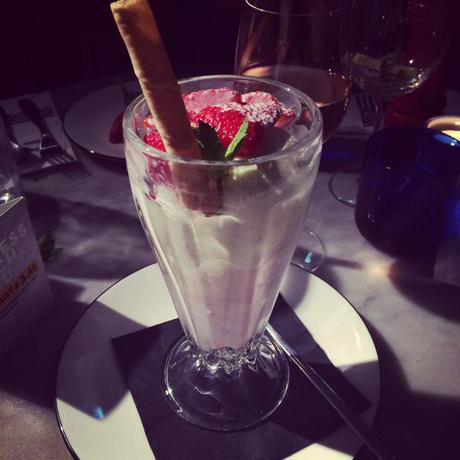 Double cream, vanilla ice cream and strawberries topped with a chocolate wafer. However, as usual, my eyes were to big for my belly and I could only finish half of it.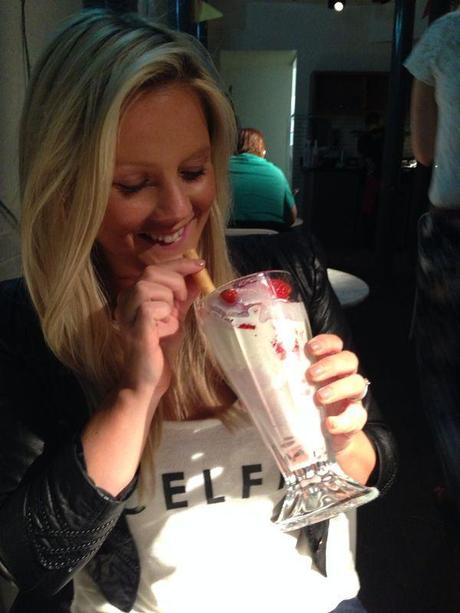 That didn't stop me trying to eat some of this.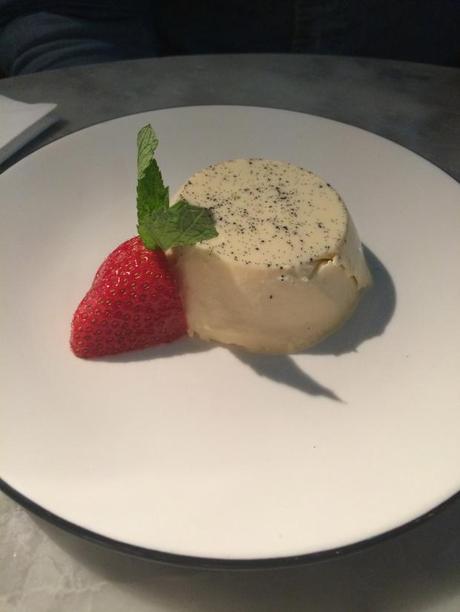 We ordered another prosecco cocktail just for good measure and sang along to the band which by the way were phenomenal. So good in fact, I'm thinking of hiring them for the drinks reception at our wedding next year! There will be appearing at other branches of Pizza Express throughout the summer so make sure you go and check them out. They are called the Dough Ballers so it's really not surprising that I love them.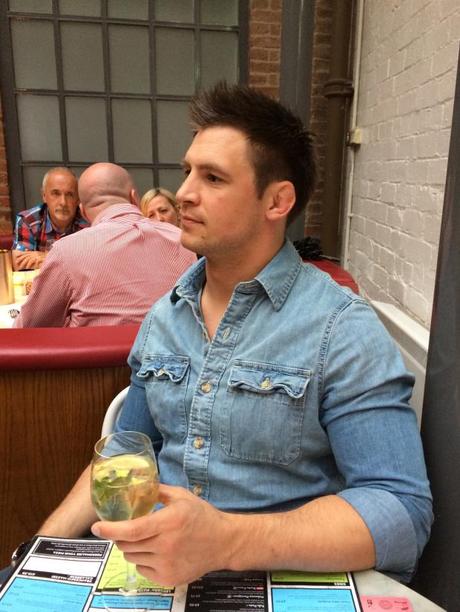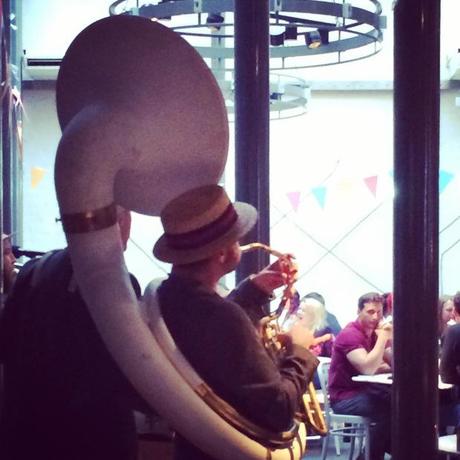 A big thank you to  Pizza Express for inviting me to try out their summer menu. You can find our more about the summer specials here.
Preferences § 1 2 3 4 5 6 7 8 9 0 - = Backspace Tab q w e r t y u i o p [ ] Return capslock a s d f g h j k l ; ' \ shift ` z x c v b n m , . / shift English Deutsch Español Français Italiano Português Русский alt alt Preferences