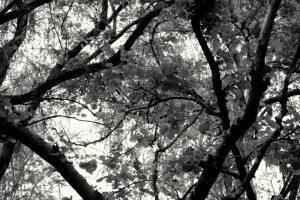 The sun was pouring in the midst of the intervened leaves of the huge banyan tree. The scorching sun rays were striking against his tanned skin. He had a lean figure with a suave face. He was working on his small stall of the world's best lemonade. His wife, a woman in her forties was a stark contrast to how her husband looked, she was bulky and huge. She was making masala chai (tea) at the other corner of the stall. It was that time of the day when the sun is at its peak and keeps the liberty of burning the pedestrian's skin severely. I was sitting on one of the crooked benches they had put in front of the stall under the shade of the tree.
Sipping my lemonade and contemplating upon what had left me infuriated some time ago, my train of thoughts was disrupted by the wind that blew over and left a cooling sensation on my body, I was sweating profusely. As I sat there, I observed the destitute couple who were devoid of any possible comfort of this world but sported a smile on their face. That man was teasing his wife. His wife liked the innocent teasing and smiled slyly. I was forced to admit the fact they were happier than anybody I can possibly recall.
This alluded to almost all the destitute sellers I knew. Right outside where I live, there is a small market comprising a vegetable seller, a tailor, an ice cream seller and a cobbler. All these people sit beside the road and earn their living. They endure the coldest days to the hottest and most humid days of the year. Even then, if you are having a bad day and you go to one of them to purchase something even for 2 bucks, they greet you with not just a smile, but with enquiries about your home and your family. They are always concerned for the people around them. At the time of the day when the traffic is slow, they play the radio, I hear the sounds in my room and those songs are ancient but melodious. The vegetable seller always slips in some extra green chillies as a freebie, the tailor always comes and delivers the clothes at your doorstep the moment they are ready so that you don't have to bear the pain of going to them. Their small acts of kindness are priceless.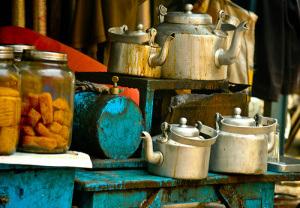 These people have the minimal amount to eat, the minimum number of clothes to protect themselves and not even the comfort of a cozy bed to sleep at night. Even then they are happy and content in life. They enjoy the simple things in life and don't run after things that are not theirs. I on a personal level feel that we all are running in a materialistic race where the winner is always the one with the most goods and comforts of life. The fire to have more than the person living next to you is such that sometimes we forget who we are and what are we actually fighting for, is it that big car or the posh bungalow on the next street or just the mad rush to get the next big thing. Living a purpose driven life is amazing, but if you lose the central idea behind that life then trust me your life is heading towards an aimless gamble.
I was 18 when my mother told me to do engineering, as a gamble I pursued it. Today I can say I am not happy. The mistake I committed 4 years back of not deciding the goal of my life and not living a purpose driven life has costed me 4 years of my life.  So don't commit the mistake I have committed, be aware of what you are searching for and what can make you feel 'complete'. Acquiring the best of things can satisfy for a transitory phase of your life. Think beyond today and beyond the materialistic world that is holding you down.
Right now I have a clear mind and I feel blissful. I have an aim to live with the minimum possible comforts. I don't sleep in an air-conditioned room, I speak the minimum possible on the phone and I try to make every minute productive because after witnessing the lives of the unprivileged people of my society, I have now understood one thing, that the lesser you have, but sufficient, the happier you are. Filthy rich people are not happy; they are not content with their lives. There is a void in their lives that no amount of money can ever fill.
Be a philanthropist and amaze people around you by your generosity and drive to live a simple yet fulfilling life. So now I have just one motive in life and that is to be known as ' The philanthropist' who is virtuous and peppy. Also, I don't call people philanthropist only by the amount of money they donate, a true philanthropist is happy and satisfied in his life. Can a person who is sad in his own life make others' life better? I don't think so. Charity begins at home, so help yourself before you attempt anything else.
I leave with a quote -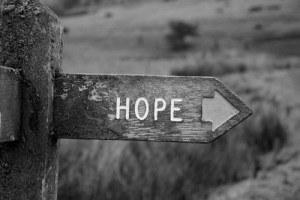 "In a world where there is so much to be done, I felt strongly impressed that there must be something for me to do"
~Dorothea Dix (Social Reformer, 1802-1887)