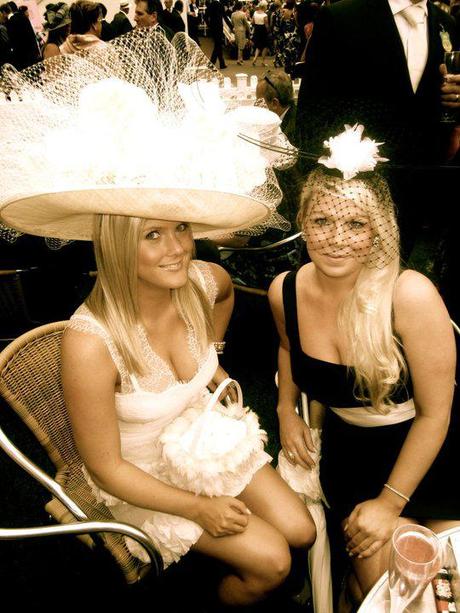 I bought this cream BCBC dress in September for the races and I'm absolutely in love with it. I was searching for something that would complement the color of my hat perfectly and thanks to the lovely sales assistant at HN, I walked away with a flirty, feminine dress that not only flattered my body shape but my budget too.
I'm a sucker for five star service and if you treat me like I'm your favorite customer, I'll sing your praises to everyone I meet. I love shopping for designer brands but hate the shoddy service that comes hand in hand with some designer stores.
Personally, I have always believed that it's the little things that count and I'm a huge fan of designer stores that pay attention to detail. This brings me to my recent shopping experience in Harvey Nichols. Now, don't get me wrong, I would happily shop at Harvey Nichols for every social occasion but frankly I don't have the funds. However, I recently found out that you don't have to be a big spender to be treated like one.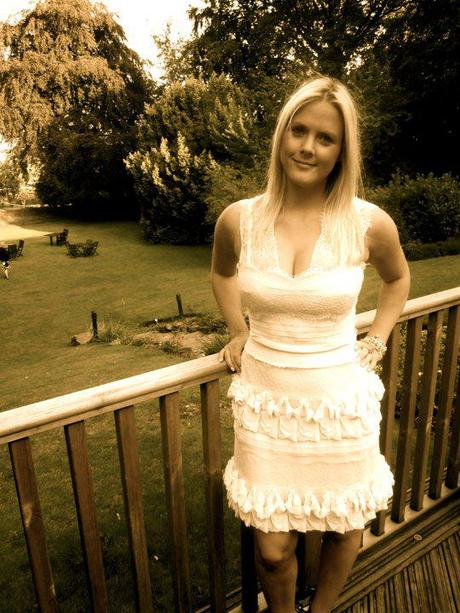 Dress: BCBG
Shopping for a special occasion can be stressful and sometimes I can't help but wish I had a personal stylist to put together the perfect outfit for me. Enter the super talented team of personal shoppers at HN. If you have never experienced the Personal Shopping department at Harvey Nichols you are truly missing out. If, like me you thought it was reserved only for celebrities and millionaires you couldn't be more wrong. I recently visited the Leeds store to find a dress for Ladies Day and was picking out a few options from my favorite BCBG label when a shop assistant politely asked if I needed any help. She picked out a few dresses that she thought would be perfect for the occasion and asked me if I wanted to try them on in the personal shopping department. She dissapeared with a mountain of dresses in the direction of Personal Shopping leaving me alone wondering if perhaps I had been mistaken for someone famous and how much I would have to pay for the privilege.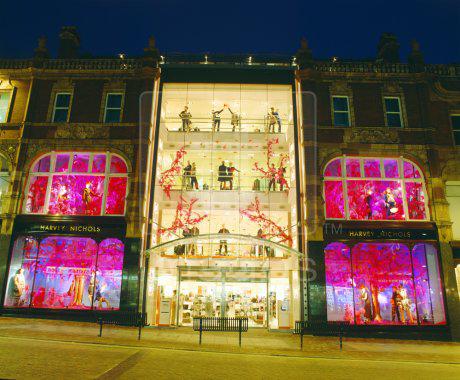 Image source: www.ifimages.com 
To my surprise, personal shopping is free. FREE! A lovely member of staff will provide you with a chilled glass of vino or a cup of Yorkshire tea as you try on your various outfit choices. Need a second opinion? The fashion forward team are always on hand with advice and will even provide you with the perfect shoes from their very own footwear gallery to help you get an idea of the overall look. Whether you need help with a tricky zip or simply can't decide between two dresses, the team are only too happy to help.
Did I mention there are biscuits too? Once you have swapped the cramped cubicles for the spacious, air-conditioned rooms in the personal shopping department you may question how you ever shopped alone. Love the outfit but want it to look like it was made for you? Harvey Nics also provide a complimentary alterations service to turn your dream dress into a reality.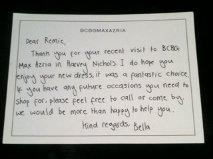 Now, I thought I was the only person who sends hand written Thank you cards but imagine my surprise when I received a cute handwritten card thanking me for my purchase.
This is the first letter of its kind that I have ever received from a department store and I was totally taken aback by the thoughtful gesture. Hooray for Harvey Nichols and their excellent customer care! Have you ever received a Thank you letter from your favorite store?