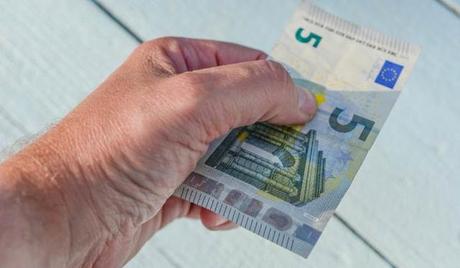 We all know what a CRM is, this term has been around for quite a long time already. Its primary purposes were sales enforcement and management, however, over the years CRMs have revolutionized a lot, and now they perform also other numerous tasks aimed at managing employees and improving customer service.
CRMs come in handy in work every day, they allow to store data, assist in decision-making processes, and give recommendations on how to build trustworthy relationships with partners and clients.
Since CRM is quite a multi-purpose tool, you can see it integrated into thousands of companies from multiple industries these days. The good news is that a CRM can be specified according to the company's individual goals, requirements and industry peculiarities.
In this particular post, Smartym Pro is going to highlight the implementation of CRM in the banking and finance industry sectors.
CRMs can be developed for such financial business units as credit bureaus, non-banking financial institutions, accountancy firms, retail and community banks.
What do businesses expect when they plan to integrate CRMs into their corporate information systems?
Automation and optimization of decision-making processes;
Enhanced customer relations, increased loyalty;
Some business processes automation;
Delegated risk management;
Different ways to enter, organize and manage data.
In fact, good CRMs developed by adequate software development companies can do much more than that:
Risk management. CRMs store quite big amounts of data on customers, execute segmentation and profiling. They create metadata, that enables bank employees to track leads, define potential trustworthy borrowers as well as identify unreliable clients, insolvent customers, and clients that fall into the high-risk category. This allows mitigating risks at a certain level;
Clients analysis. There is no doubt that CRMs have always been a great help in building long-lasting relationships with customers, and one of the reasons why in-built set clients analysis tools. As it was mentioned earlier, CRM systems gather different kinds of information, then apply different analyzing techniques (with respect to the industry specifics) in order to reveal customers' needs based on their purchasing history and other metadata. Moreover, they can give you info on average transaction sizes per each segment, count the clients' profitability and credibility. All of these will surely result in increased company's reputation and a higher amount of satisfied clients.
Multiple requests processing. When companies use Excel or, even worse - manual approach to request processing - the overall performance and productivity remain on a critically low level, and, besides, there is a risk that you might miss something, or forget to enter some info, or accidentally delete it. Moreover, when you deal with big amounts of data - manual or/and Excel approach - it takes too much time to process it, and, as a result - no time for any analysis. A high-quality web application solution is able to automate the majority of operations of requests processing, track requests statuses, automate responses, etc. Moreover, Excel won't ever give you relevant and useful tips and recommendations on better actions towards each lead. Thus, all the requests, are being effectively tracked and processed by a CRM.
Targeting and profiling. CRM is a good choice when it comes to storing client data and maintaining the documentation. Banking CRMs can store such information on clients as contacts, personal services preferences, automatically collect such data as account balances, credit history, transaction history and types of transactions (money transfers, withdrawals from ATMs, etc.). Due to having a lot of different unique data on your customers, CRMs are able to make a detailed profile for each lead and thus help create an individual approach. It's nice to have instant access to all the needed information, track updates, and see which current banking/finance offers can be relevant for each particular client at the moment. CRMs, via adequate profiling and targeting, are able to increase the overall customers' satisfaction level, improve their loyalty and form a better reputation on the market.
Task management. CRMs are not about customers, they also help manage internal business processes, assign tasks to employees and then track their activities. I.e. CRMs help coordinate the workflow. Thanks to adequate CRM managers can easily create schedules, individual tasks, manage events, get notified about the task status changes, and other useful things. Moreover, CRM can become a great planning and reporting tool. The management can create monthly reports on the company's employees, see their progress and thus be able to make a plan on productivity and performance increase. The system can be programmed to show the best workers of the week/month/year, based on several characteristics. (And also can show the worst ones - it's good to know where the does weakness hide).
Crediting processes automation. Yes, CRM can also optimize crediting processes, by automating them and simplifying them. But this part of CRM is probably the most complicated and "responsible", because one mistake in the crediting processes can cost a bank or any other financial organization everything, so when developing a crediting module in banking CRM - pay a lot more attention to details, business specifics, and data security. If everything is perfect, then CRM can cut down on the time needed to process a credit request from 20-30 minutes to 5 due to quick access to all the necessary data, additional databases of credit bureaus and useful system advice on final decision making. This will eliminate the probability of wrong decisions and accidental mistakes, that people can sometimes make and consequently, especially during the scoring stage. Consequently, you will be able to create a trustworthy credit sub-system, that will also let the company decrease labor costs and increase the total income.
Nowadays, the majority of financial organizations use various software products, but not all companies know what new opportunities can be brought to them by integrating good CRM into their workflow. With all the benefits presented above, CRMs not only are able to provide businesses with a high-quality customer base and help build reliable long-term relationships but also control some internal business processes including such important things as crediting. Regarding other important aspects of customer relationship management, you can also read in this article.
In case you have any additional questions about CRMs or want to get decent custom web application development services to create a full-fledged CRM, adapted to your business needs, apply for a free consultation now. Smartym Pro has been developing all kinds of management systems since 2012.