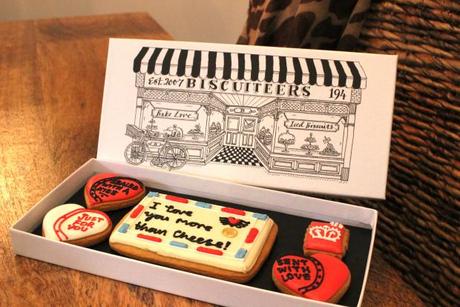 The edible love letter from Biscuiteers…
I've always loved Valentine's Day. The promise of rose coloured blooms, the possibility of love notes from secret admirers and the chance to get dolled up is always welcome. What I don't love is how easy it is to pick up any old card and a generic box of chocolates.  You can't beat a personalised gift and thanks to Biscuiteers, it's never been easier to impress your Valentine. Trust  me boys and girls, biscuits are one of the best gifts you can give unless your Dad owns a diamond mine.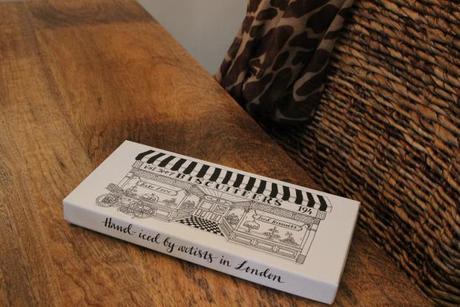 Biscuiteers is a brand after my own heart. Their pretty packaging and personalised products never fail to have me reaching for my credit card when I need a good gift. Everyone likes a little luxury through their letter box on Valentine's Day and Biscuiteers are making it ridiculously simple to surprise your nearest and dearest this year.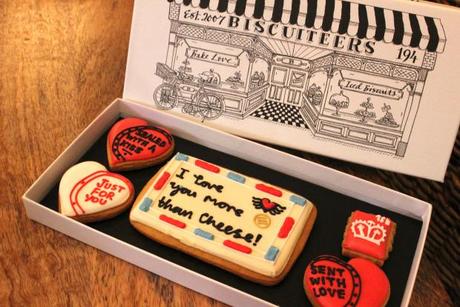 The personalised edible love letter comes complete with edible postage stamps and it is my absolute favorite thing in their Valentine's Day collection. You can be super soppy with a romantic quote or make up your own.
Left it too late? There's always I Love You toast! How do you celebrate Valentine's Day? Do you have a go to gift? Let me know in the comments!

Preferences § 1 2 3 4 5 6 7 8 9 0 - = Backspace Tab q w e r t y u i o p [ ] Return capslock a s d f g h j k l ; ' \ shift ` z x c v b n m , . / shift English Deutsch Español Français Italiano Português Русский alt alt Preferences