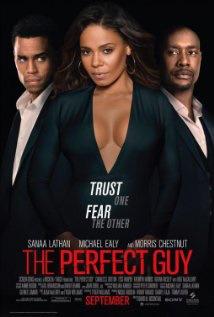 Director: David M Rosenthal
Writer: Tyger Williams (Screenplay) Alan B McElroy (Story)
Starring: Sanaa Lathan, Michael Ealy, Morris Chestnut, L. Scott Caldwell, Charles S Dutton, John Getz, Tess Harper, Kathryn Morris, Rutina Wesley
Plot: After breaking up with her boyfriend, a professional woman gets involved with a man who seems almost too good to be true.
There may be spoilers the rest of the review
Verdict: Fatal Attraction Again
Story: The Perfect Guy starts with ambitious professional woman Leah (Lathan) getting tired with her slow moving relationship with Dave (Chestnut) as her career it blossoming she ends her relationship with Dave. A chance meeting with the smooth talking Carter (Ealy) leads to her find what seems like the perfect man.
With everything running smoothly things take a sudden turn when Leah sees a violent side to Carter as this smooth calm man because the most dangerous person in Leah's life. Carter turns into a psychotic stalker trying to play the law to keep Leah in his life.
The Perfect Guy is a film that is basically just another twist on the Fatal Attraction story just trying to make the woman the strong independent character and the man the stalker. This does everything you would expect without really excelling to the next level for the style of film. It will easily be forgettable though.
Actor Review
Sanaa Lathan: Leah is the professional business woman who wants to settle down but when her current boyfriend isn't ready to commit she starts a romance with the charming and smooth Carter. When she gets to see the darker side of Carter she finds herself being stalked by an unstable man. Sanaa gives us a strong performance in the leading role.
Michael Ealy: Carter comes off smooth and charming along with having family values. We learn that he does have a darker side which when he lets out pushes Leah away leading to him becoming obsessed with her. Michael comes off very well in this role as the crazed smart man.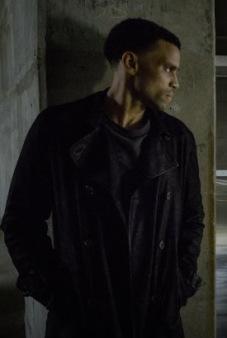 Morris Chestnut: Dave is the boyfriend who wouldn't commit and the person Leah turns to after Carter turns obsessive as they both have to deal with the psychotic side of Carter. Morris gives us a basic supporting performance that never gets a chance to excel in the role.
Support Cast: The Perfect Guy has the very basic supporting that are all very generic to genre.
Director Review: David M Rosenthal – David gives us another take on a classic which does the job it needs to.
Thriller: The Perfect Guy keeps us trying to keep our attention without being anything special.
Settings: The Perfect Guy doesn't seem to use the setting as anything over iconic for the scenes.
Special Effects: The Perfect Guy only uses the special effects when needed.
Suggestion: The Perfect Guy is one to try but don't expect too much special. (Try It)
Best Part: Michael Ealy is creepy throughout.
Worst Part: Poor development of supporting cast.
Believability: No
Chances of Tears: No
Chances of Sequel: No
Post Credits Scene: No
Similar Too: Fatal Attraction
Oscar Chances: No
Box Office: $57 Million
Budget: $12 Million
Runtime: 1 Hour 40 Minutes
Tagline: Trust one, fear the other
Trivia: After the success of No Good Deed (2014) Screen Gems greenlit this project.
Overall: Stalker film that will not bring anything fresh to the genre
Rating