We caught up with a vivid production of The Passion today in Trafalgar Square. 
Well done to all at the Wintershall Players. You made us blot out the red buses, Nelson, the gray sky and even the bagpipe busker (!) and turned SW1 into Judea for ninety minutes…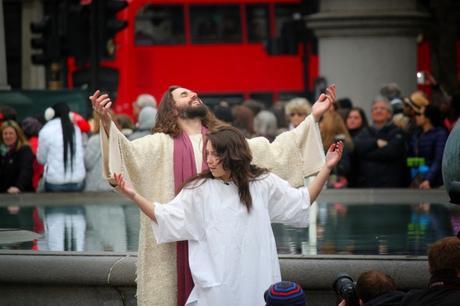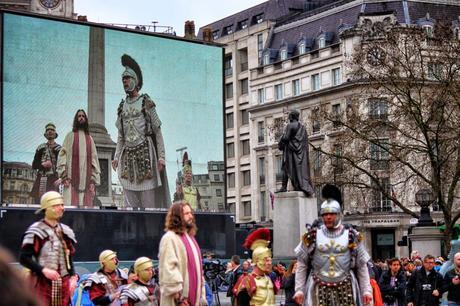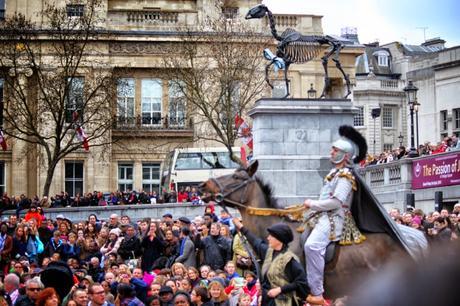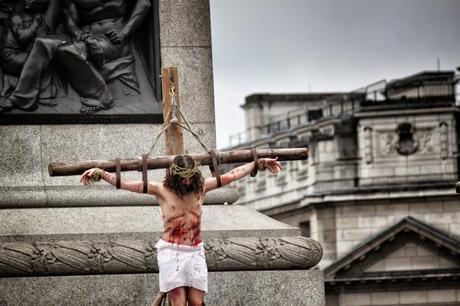 For The Passion and other Wintershall productions visit 

www.wintershall-estate.com


A London Walk costs £9 – £7 concession. To join a London Walk, simply meet your guide at the designated tube station at the appointed time. Details of all London Walks can be found at

www.walks.com

.