Photo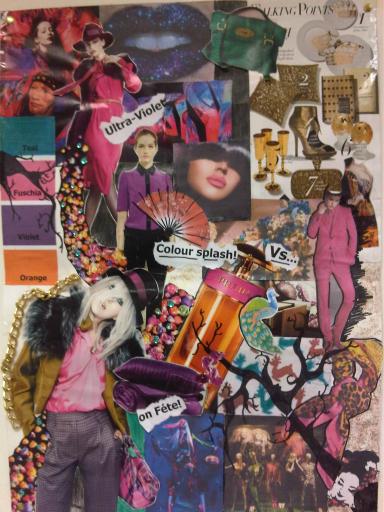 The party  is about to start and as usual I have put together a moodboard of the key trends for this Christmas Party Season.
There seem to be 2 main contrasting themes: Jewel Tones as shown in this board and monochrome which will be next to come.
Within the jewel tone theme, there is clearly a wide range of colours to choose from ranging from Orange and Fuchsia to  Purple and Teal to name but a few.  Textures are mostly smooth and sexy such as Satin, leather, fake fur etc.
A hint of Japanese style is peeking through, with floral prints and unusual cuts. Also Christmas knits are in, with snow-flake patterns and wooly hats topping it off.
This is a trend that can  be brought out into your day-wear by mixing with some of the seasons basics: available to see on the trend board that i created earlier in the season. Keep it vintage and chic for the day time look, or you may fall prey to being over dressed: think London Style: texture, layers, old and new mixed.
The great thing about the jewel colour trend, is that I can almost certainly last through the summer and probably into next winter as its a re-curring theme at this time of year and the bright colours are perfect for those sunny nights ( just be wary of fabrics if you are trying to make the stretch through seasons). Lux is the word, so when going for brights, less is more on the accessories front, unless the accessories are the focus of your look.
xoxo LLM