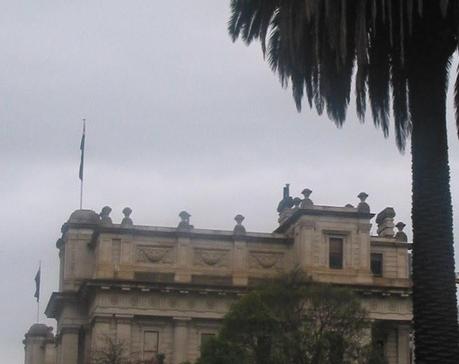 You can live in a city all your life, as I've done in Melbourne, and be familiar only with parts of it. Parts such as the eastern, Parliamentary end of the CBD, to which I frequently gravitate.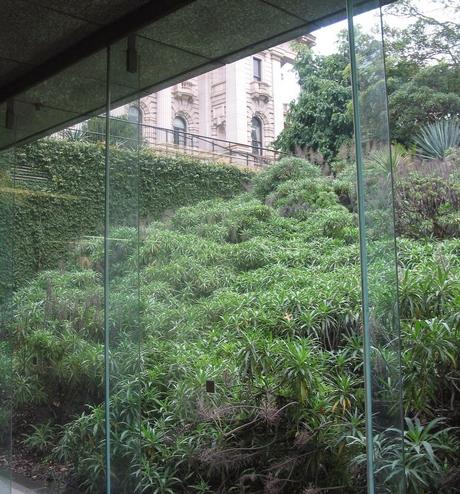 Having traversed and photographed this area often I didn't know I'd be able to find anything new today. Above and below are views from out of the inside of Parliament Station.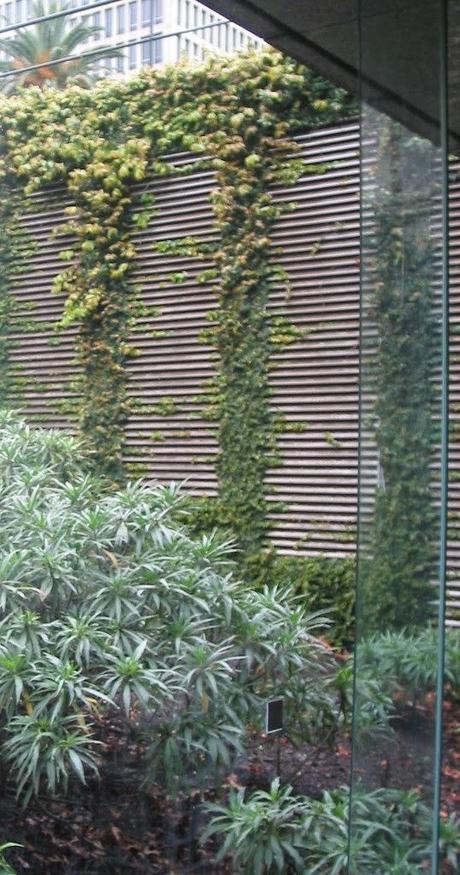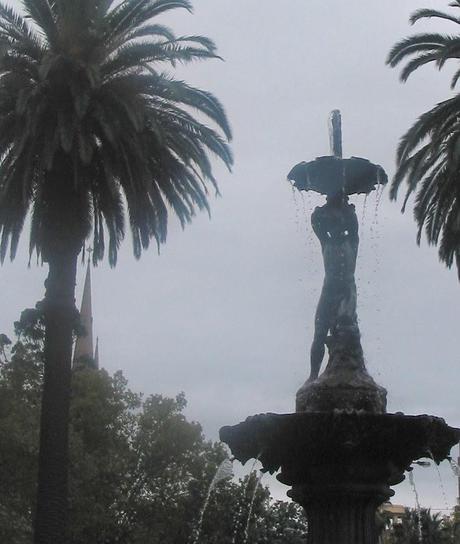 Above, the Stanford Fountain in Gordon Square, created by William Stanford 1867-1870 while in prison for horse theft and escaping custody. Perhaps he was tired of walking. Perhaps he just wanted to run. He did, though, earn his freedom, I feel.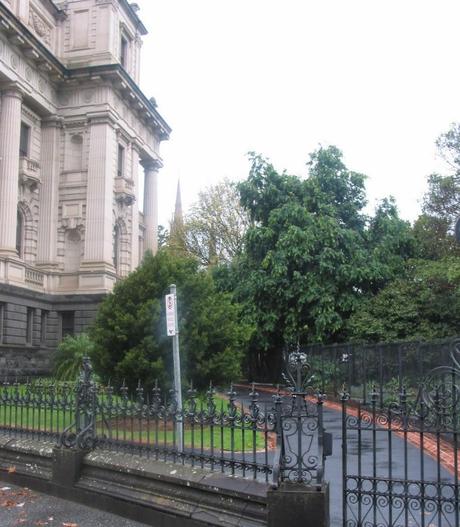 I wasn't prepared to risk arrest by entering this untended gate into Parliament House and be horse-whipped or brought before a jury. The gardens are open only one day a year and today wasn't the day.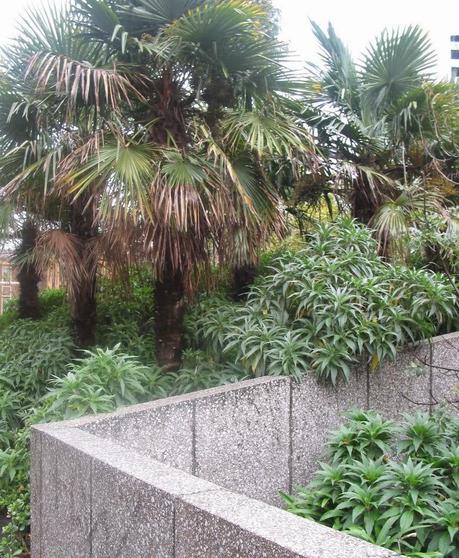 The Station itself is all underground, and a show-piece when it was built. Its gardens are looking a bit down and out,  greying, like the day...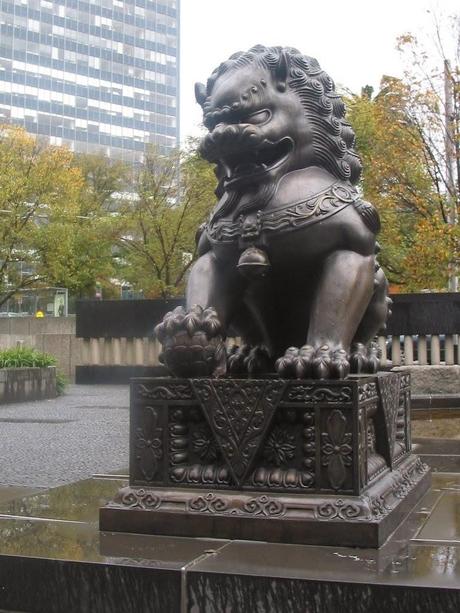 ...but retaining some suitable splendour.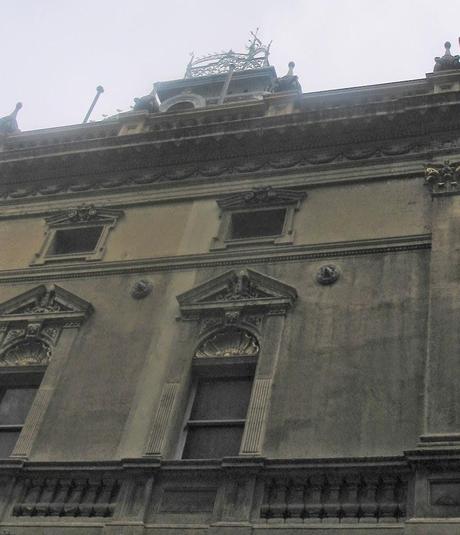 There was a Princess here somewhere, wasn't there? This is her, or at least the side of her, the Princess Theatre, where this pedestrian for a time in his younger days ushered in the crowds and even got to see Lauren Bacall on stage.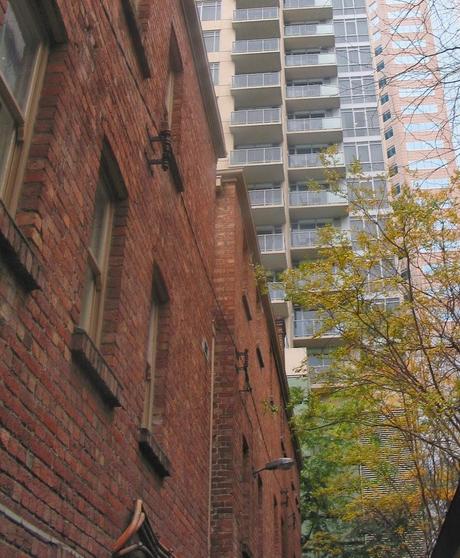 But today I was ushering myself down Little Bourke Street to lunch, glimpsing the past as I went, relieved to see some green amid the prison-grey.