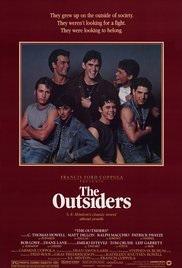 Director: Francis Ford Coppola
Writer: Kathleen Rowell (Screenplay) S.E. Hinton (Novel)
Starring: C Thomas Howell, Matt Dillon, Ralph Macchio, Patrick Swayze, Rob Lower, Emilio Estevez, Tom Cruise
Plot: The rivalry between two gangs, the poor greasers and the rich Socs, only heats up when one gang member kills a member of the other.
There may be spoilers the rest of the review
Verdict: Brilliant Coming of Age Film
Story: The Outsiders starts as we meet the Greasers Ponyboy (Howell), his brothers Darrel (Swayze) and Sodapop (Lowe), as well as Dallas (Dillon) recently out of jail, the loose cannon of the gang, Johnny (Macchio), Two-bit (Estevez), Steve (Cruise) and Tim (Withrow) this teenage gang get chased around town.
The Greasers are the poor gang in town and have a rivalry against the Socs the rich gang, when Ponyboy and Johnny find themselves getting into trouble which leads them to turn to Dallas for the way to make this disappear. This leads to Ponyboy and Johnny going into hiding while the police, Greasers and Socs search for the boys responsible for murder.
Thoughts on The Outsiders
Characters/Performance – Ponyboy is the youngest of three brothers within this gang, his future looks set to be within the gang not getting a chance to have a future away from this dead-end life his elder brothers have had to give up to raise him after their parents death. Johnny is the best friend within the gang of ponyboy, he has the similar problems in life but his is about not being loved by his parent's. Dallas is the wild one of the film with the Curtis brothers Darrel and Sodapop both working very well to be the guardians of Ponyboy.
The performances here are all great with Howell, Dillon and Macchio getting the most screen time all giving showing they were big child actors but if you look deeper Swayze, Lowe, Estevez, Cruise and Lane all show they were going to be big name stars in the future.

Story – The story follows one group of poor teenagers struggling in small town America, getting themselves in trouble and with no clear out of the cycle they have become a unit against the rest of the world. The story of their unity shines through the story and you could follow everything the youngster members of the gang can go through. This could easily be looked at as one of the more underrated coming of age movies from the 80s.
Crime – The crime side of this story comes from the accidental murder of one side of the gangs and how what starts off with a bit of hate escalates into a full-blown battle between them.
Settings – Small town America makes for great setting for this film as it shows just how these guys could easily be in any town when it comes to the difference they both have.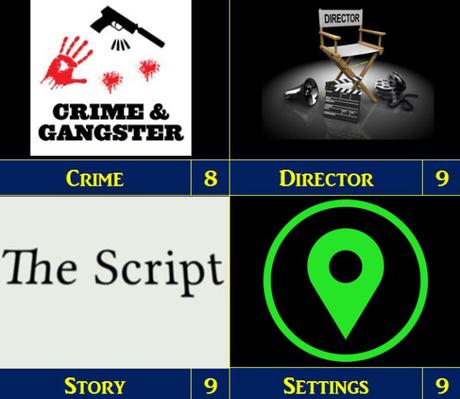 Final Thoughts – Coming of age, young adult whichever you want to call them are all popular, but this one of the most underrated ones I have seen.
Overall: A must watch for all the coming of age fans out there.
Rating

Advertisements