A few months back, I did a post on young celebrity fashion and the rising stars of the stylish Hollywood world. I think a young woman's style that is in the spotlight so often has a huge impact on her character and there are a few celebs that consistently hit the nail on the head when it comes to dressing chic and fashion forward while still managing to look age appropriate. Fresh faces and youthful, hip style are a designer's dream! Marc Jacobs grabbed onto Dakota Fanning, Hailee Steinfeld is now the brand ambassador for Miu Miu and it seems every time Selena Gomez and Justin Bieber are spotted together at least one of them is wearing Dolce & Gabanna. Celebrities in their late teens and early 20's have an appeal that simply says- "I wonder what they'll come up with next!"
Everyone has their teenage icon while growing up and for me, Mary Kate and Ashley Olsen were the ultimate cool girls. Their style evolved through the years from trendy matching outfits to larger than life hobo bags and sunglasses but the one thing that stayed the same was that their look was somehow effortlessly fashionable. Let's face it, they must have had an impact on my generation with blogs like Olsens Anonymous around!
However, I now find myself with a new Olsen style icon- Mary Kate and Ashley's younger sister, Elizabeth! The 22 year-old has recently been an indie film star with over five movies coming out this year and next. And while her physical look does resemble MK & A, she has a personal style all her own that fits in perfectly on those independent film red carpets. Nothing flashy, nothing spectacular, but 100% Elizabeth. We've seen her at a few events wearing pieces from her sisters' collections The Row and Elizabeth and James, the label that was named after her and the Olsen girls' brother!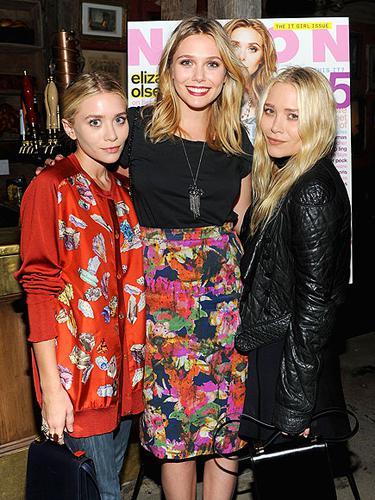 Celebrating her most recent magazine cover, Elizabeth and her sisters were at the NYLON and A|X Armani Exchange dinner party in NYC this past week. For the event, Elizabeth wore a bright floral printed Erdem skirt and kept it simple with a black Acne top and classic pumps- the perfect example of that age appropriate yet perfectly glam young star style I just mentioned! And what we're loving most about Elizabeth's ensemble is her choice of jewelry! Ms. Olsen showed off her unique style with a Chanel brooch and tassel pendant necklace, two jewelry styles 1928 just can't get enough of!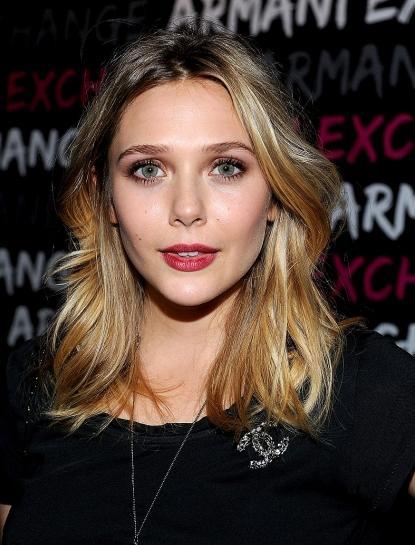 First off, we love that she wore a brooch! Since her top was a simple cut and color, the brooch adds a bit more refinement so it doesn't look like a plain t-shirt. So don't think brooches and pins are outdated- they are a great way to express your personal style. Here are some of our favorite brooches of the moment!

These timeless fashion brooches are on-trend with the retro movement!
And if you really like Elizabeth's jewelry style as much as we do, you should check out our Bonne Nuit Decadent Chandelier Pendant Necklace. A tassel pendant like this looks great against a solid color and while we normally wouldn't pair a pendant and a brooch together, Elizabeth shows us it cane be done! It's unique and quirky styling like this that has now made Elizabeth my #1 Olsen.
Have a fabulous Friday!