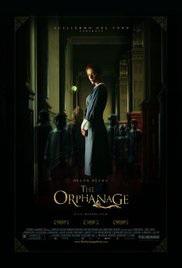 Director: J.A. Bayona
Writer: Sergio G Sanchez (Screenplay)
Starring: Belen Rueda, Fernando Cayo, Roger Princep, Mabel Rivera, Montserrat Carulla, Andres Gertrudix
Plot: A woman brings her family back to her childhood home, which used to be an orphanage for handicapped children. Before long, her son starts to communicate with an invisible new friend.
There may be spoilers the rest of the review
Verdict: Beautiful Ghost Story
Story: The Orphanage starts as Laura (Rueda) Carlos (Cayo) and their son Simon (Princpe) return to the Orphanage where Laura grew up in to adopted other children with handicaps. While getting the house prepared we learn that Simon has a HIV but just like every child is happy to make new friends in the strangest of locations.
Simon's new friend is Thomas who during the opening of the home turns up to be real but this leads to Simon going missing and we watch how Laura and Carlos go to all the lengths they can to find their own adopted son whose disappearance goes deeper into the history within the orphanage.
The Orphanage gives us one of the most beautiful ghost stories ever put to film, with such perfectly placed music and most importantly no unnecessary horror. We do get elements of a ghost mystery film which of course you all know is my favorite sub-genre of horror film but this more about the relationship between a mother and her adopted son. This film will break your heart but somehow leave you with a smile on your face with the final shot. There really isn't a single bad thing to say about this film because it is a near perfect class on story telling.
Overall: One of the most perfect ghost stories ever put to film.
Rating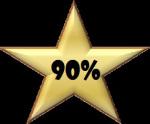 Advertisements