Many of our clients are surprised to learn that the internet provides a wide range of freely available data. In stark comparison with 10 years ago, open data has exploded in a variety of ways.
Now businesses, institutions and governments provide safe and secure access to data to help facilitate a wide range of collaborative online services, and it's worth exploring where these services could help you.

Inspiring Uses of Open Data
Not all data is free or permitted for commercial use, but you might be pleasantly surprised to find how accessible some data sources might be to profit-making enterprises. Often accessed via an Application Programming Interface (API), data can be amalgamated from different sources to create powerful new services.
A good example is the national crime map for England, Wales and Northern Ireland that applies crime statistics to a map - taking two completely unassociated pieces of data to create a service for house hunters who want to research local crime figures, before they commit to a property purchase.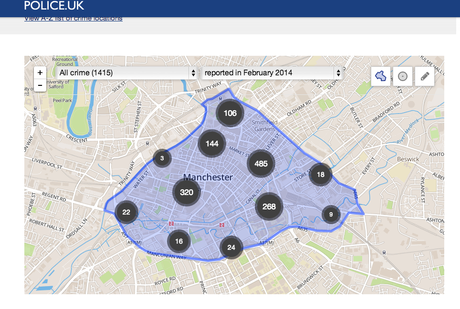 The Digital Public Library Of America is another great example of the richness and value of freely available data. With a staggering catalog of over five million library, archive and museum articles, books and journals, it's easy to see the enormous opportunities to use and re-use that kind of data.
For inspiration closer to home, take a look at these case studies which explore the wide range of companies using data from the Ordnance Survey to improve their services. More case studies are available here on businesses using open data from the UK Government to create new services and even apps.
Access to data via APIs has become so popular that a variety of directory services have sprung up to allow for data service searches. Other services help businesses manage a successful API of their own, e.g. Mashery. There are even professional lobby groups that seek to release public access to data in specific regions, for the benefits of communities and citizens. 
If you're wondering why all this effort goes into making data available, this video might help: 
Book Club - for more information on the history and uses of open data, 'Open Data Now' is a useful read.
The Data Opportunity for Your Business
To explore how open data could work for you, start by exploring and considering what data your business holds that can be shared, licensed or used to provide an additional service, revenue stream or partnership.
Consider also what data you can draw upon to complement your own data or create a hybrid service - it's well worth considering if you think about these key benefits:
Real-time business analytics.
Time and cost-saving efficiencies.
Online competitor benchmarking.
Geographical insights.
Advanced customer profiling and personalisation.
Improved marketing and sales intelligence.
We'd advise getting legal and consultancy advice before taking action, but considering your options is a smart step towards achieving a digital sophistication that may just result in an entirely new opportunity for your business.