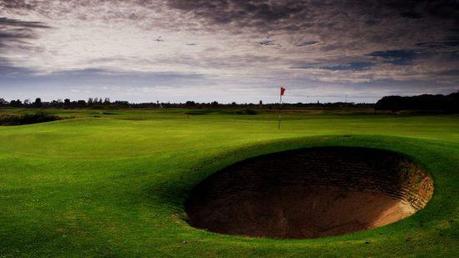 The 141st Open Championship kicks off this week from Lancashire England, which I fully expect to be one of this years most competitive tournaments.  The official start is less than 10 hours away, which means the first group will be teeing off around 10PM from all of us located in Western North America.  It's times like this that I'm thankful for technology and PVR system.
Despite an abundance of rain recently in the area, from what I've heard, it was a beautiful day at Royal Lytham & St. Annes.  We're keeping our fingers crossed that mother nature continues to shine down throughout the coming days.  The course is a challenging links style track which will test the skill set of even the most experienced golfers.  From the angry greenside bunkers to the often whistling winds, there will be many variables at play to keep the players on their toes.
With so much talent in the field, it makes it tough to finalize my picks for Fantasy Golf this week.  And an interesting stat... the last 15 majors have been won by 15 different golfers!  Will this weekend produce a 16th or will a previous victor step up to the plate.  After reviewing the field, here are my picks...