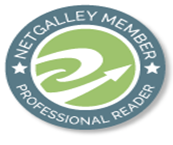 The One Memory of Flora Banks by Emily Barr
Published by Penguin
Ebook
Published 12 January 2017
303 pages
NetGalley
Connect with the author
Buy the book: UK (affiliate's link)
I was given a review copy by the publisher via NetGalley and voluntarily reviewed it.
Seventeen-year-old Flora Banks has no short-term memory. Her mind resets itself several times a day, and has since the age of ten, when the tumor that was removed from Flora's brain took with it her ability to make new memories. That is, until she kisses Drake, her best friend's boyfriend, the night before he leaves town. Miraculously, this one memory breaks through Flora's fractured mind, and sticks. Flora is convinced that Drake is responsible for restoring her memory and making her whole again. So when an encouraging email from Drake suggests she meet him on the other side of the world, Flora knows with certainty that this is the first step toward reclaiming her life.
With little more than the words "be brave" inked into her skin, and written reminders of who she is and why her memory is so limited, Flora sets off on an impossible journey to Svalbard, Norway, the land of the midnight sun, determined to find Drake. But from the moment she arrives in the arctic, nothing is quite as it seems, and Flora must "be brave" if she is ever to learn the truth about herself, and to make it safely home.
I am at the top of a hill, and although I know I have done something terrible I have no idea what it is.
WHAT I THOUGHT
I thought The One Memory of Flora Banks was okay. I thought Flora was a great character, a human version of Dory from Finding Nemo. I think she is very well-written and comes across as sympathetic and completely believable. She has a great voice and I loved reading her story. Hats off to the author for great characterisation. Overall, I enjoyed the plot. I liked the way Flora's amnesia was handled. This is well written and painfully real at times. However, I found certain elements too twee and this made the book fall a little. The only thing Flora remembers is kissing a boy. Oh, please, make me yak why don't you? She could have remembered something more important, interesting and less predictable. I also didn't fully buy the whole she goes to the Arctic in search of this boy she remembers kissing. I get why she did it but it seemed a ludicrous thing to do, though I did enjoy this setting. I also found the repetition tedious. I understand Flora had amnesia but this was established without needing to repeat so much. I got it the first twenty times thank you. I thought Flora's friendship with Paige was great. Flora seems to think kissing Drake cured her which is impossible and stupid and irritated me. I also didn't like the way Flora's amnesia is represented as something unpleasant she needs to overcome and can be saved by true love. WTF? The One Memory of Flora Banks tackles amnesia but at times comes across as really insensitive. I really liked that Flora's memory loss made her an unreliable narrator. Overall, this was a mix of good and bad things and I wouldn't recommend it.

Published