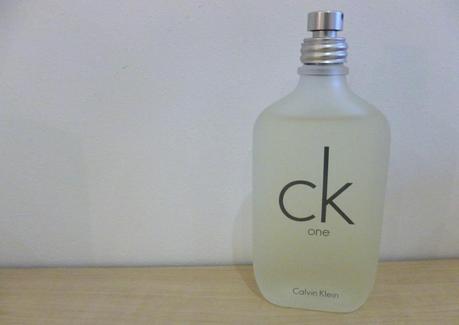 Calvin Klein CK One Eau de Toilette
I have to admit, I'm pretty useless at remembering to wear perfume. Sorry Dad, scent. 
As much as I love the look of a shiny new bottle of gorgeousness, I just always forget to actually use it. 
My Mum brought me a bottle of CK One back from holiday last month, and I've fallen right back in love with it. It is easily my favorite scent - simple, fresh with a citrus twang. It's a unisex fragrance, which is perhaps why I like it so much; I'm not really into super sweet girlie smells as a rule. I asked Rich what he thought, for male perspective on an apparently unisex fragrance, and he said he liked it as a perfume but didn't think he would personally wear it. To me it does seem more of a feminine fragrance. 
For me, this is the one. 
You can buy CK One at Boots, Fragrance Direct, Debenhams, Superdrug and The Perfume Shop among others.
Do you have a signature scent?