I stumbled upon this the other day. It completely changed my view about this talented duo! I honestly feel like I've been hiding under a rock. I am pleased to say that after some digging, I am now educated! Here's some of my discovery..
"The Row".
THE ROW, a luxury apparel and accessories brand by Ashley Olsen and Mary-Kate Olsen, was launched in 2007 with a simple mission to make the perfect luxurious T-shirt. Taking its name from the historic Savile Row, THE ROW's aim is to offer an updated concept of bespoke tailoring to modern-day classics.
Check out their Spring 2012 RTW Collection. Ohh…what I would do to get my hands on some of these pieces!!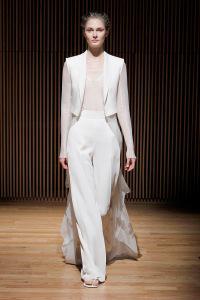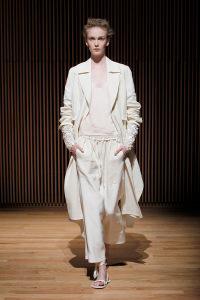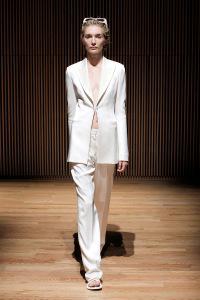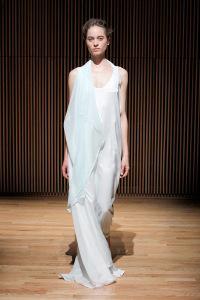 Photos: Courtesy of The Row
Something about the twins' attitude towards designing and presenting generates a sense of calm and separation around them—nothing pretentious or intellectual, just an apartness that allows them to concentrate on the reality of how clothes will be worn, and the details. All that layering, for instance? It's easy to imagine taking it apart, so that the tunics, with their fluttery, asymmetric chiffon panels, can be worn as dresses, or so that a buttery leather sarong, shown wrapped over pants, can be extracted to clearly be utilized as a skirt…it's great to see designers whose understanding of minimal, hot-climate elegance comes as second nature. – Sarah Mower, Voguepedia
Quality does come with a price tag! Belts retailing around US$490, shirts around US$740 and beautifully cut dresses around US$1400. They are definitely investment pieces!
To appreciate more of these beautiful garments. Check out  www.therow.com