Walking along a street in Arles I saw an older woman sitting by a window. If it hadn't been for the brown worn shutters, and the white sheer curtain that framed her face... I would not have seen the small shadow of a person peering out.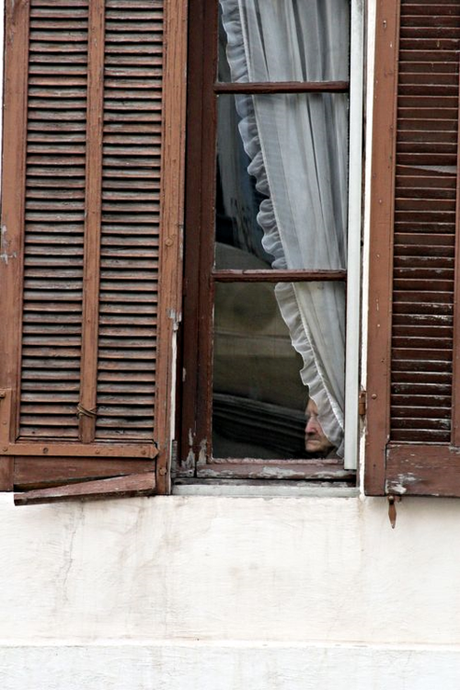 Aiming my lens at the second floor I hoped to capture the stillness of the scene, the age, the solemn color, the moment. The woman by the window didn't sit still...she moved in and out of the shadow of the curtain. I held my camera and waited.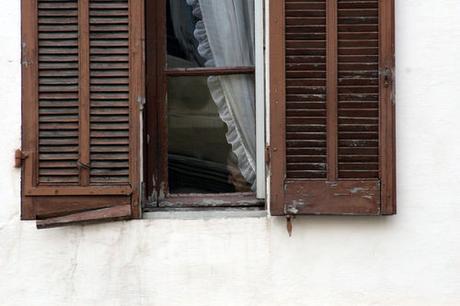 While I was focusing my camera on her silhouette, she turned around and looked directly at me. Her eye and my eye caught each other inside the lens. Instead of taking her picture, I lowered my camera and sheepishly smiled at her, then I held my hand up, sort of as a wave and an apology. Her eyes sparkled as she smiled back, and I knew she didn't mind. I wanted to ring her doorbell and run up the stairs to meet her.
Instead I walked down the street, carrying the image of her smiling at me. What a lovely image to have.
In that moment, in our silent exchange, I felt like we met. Have you ever felt like that? A chance meeting between two people where something goes beyond words, time or activity, and you know you have shared another space and time together?